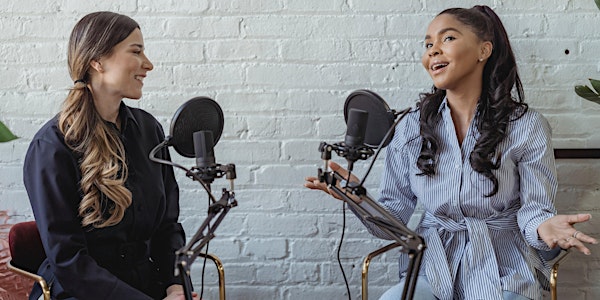 Multiple dates
Podcasting For Beginners
How to start a podcast for beginners
Date and time
February 19 · 1:30pm - March 31 · 2:10pm PST
About this event
This is a VOD event. You can reach the FREE course at any time by going to this link -
https://www.podcastdoc.com/how-to-start-a-podcast
Hey, I'm Donald Fittsgill Jr. aka Podcast Doc, former finance guy turned voice actor, course creator and podcaster. I am excited about the knowledge you are about to gain from the course, Podcasting 101 – How to start a podcast.
Podcasting is very popular these days and many people are dipping their toes into the podcasting waters, really without any direction at all.
My goal for this course is to give you structure so that you can produce the very best podcast within your ability.
You'll start off the course by really developing your podcast, then you'll learn some of the do's and don'ts of podcast recording, you'll learn about podcast artwork, podcast hosting, podcast directories and so much more.
This is a great class for anyone looking to become a better podcaster. After all, that is why they call me Podcast Doc.
This is a VOD event. You can reach the FREE course at any time by going to this link -
https://www.podcastdoc.com/how-to-start-a-podcast
About the organizer
Donald Fittsgill Jr. is a voice actor, course creator, podcaster and entrepreneur. He is the host of the financial podcast, The Donald POV. He has a bachelor's degree in finance from Texas Tech University and countless years of professional experience in financial services. He is a passionate entrepreneur and lively mentor of entrepreneurs. He is also a course creator that has studied the fine points of instructional design. The courses that he creates are structured to promote maximum student retention of information.