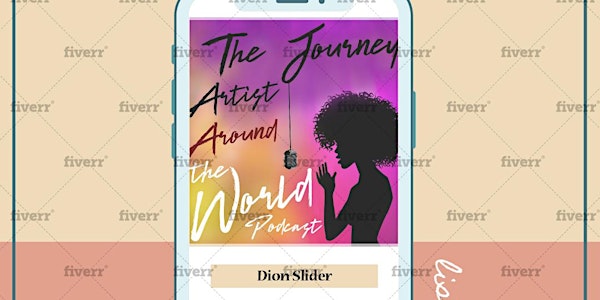 Podcast Reading
The Journey Artist Around the World Podcast
About this event
Guest Poet: Kim B. Miller
Bio:
Kim's poetry is inspirational, her words are bold and she is unapologetically blunt. Kim is the Poet Laureate of Prince William County, Manassas & Manassas Park, VA: October 2020-October 2022. She is the First African American Poet Laureate for that region. Her poems have been published in African Voices magazine, an international haiku anthology called a DC newspaper, an interfaith anthology, a hunger anthology and several websites and books. Several of Kim's poems were published in Prince George's Community College Reflections Literary & Arts Magazine.
Kim received the 2021 DMV Best Business Award in the category of Arts & Entertainment. Kim is also the 2021 DMV Renaissance "Haikuist" of the Year. Kim is the 2019 Southern Fried Haiku Champion. Southern Fried Poetry Slam is one of the largest Spoken Word and Performance Poetry tournaments in the world.
Kim is a teaching artist and a facilitator. She creates and develops her own training material. Her interactive workshops are fun and informative. In 2022 she facilitated a seminar at a Women's Leadership Summit, in person at Rochester Institute of Technology in New York.
Kim also presented an educational session at the Empowering Excellence: STEM, Advocacy, Leadership & Wellness Conferences. Colleges and universities attended that event from all across the country including: NJ, KY, TN, TX, OH, MI, IL, IN, MN, and WI. Last year, she facilitated an online workshop for University of California, Berkeley.
Her latest powerful poetry book is called: My Poetry Is The Beauty You Overlook.
You can find more information about Kim and her big online store with her haiku shirts, mugs and more at www.kimbmiller.com
Host: Keyana- The Artist
Listen: https://keyanaposey0.podbean.com
Time: 9:30pm - 10:15pm Eastern Time Zone