Podcast Answer Man Community Meetup - Las Vegas
When and where
Location
Westgate Las Vegas Resort (Conference Room = PAVILION 3)
Refund Policy
Contact the organizer to request a refund.
Description
I'm hosting a private, meetup for members of the Podcast Answer Man community who will be attending New Media Expo 2015.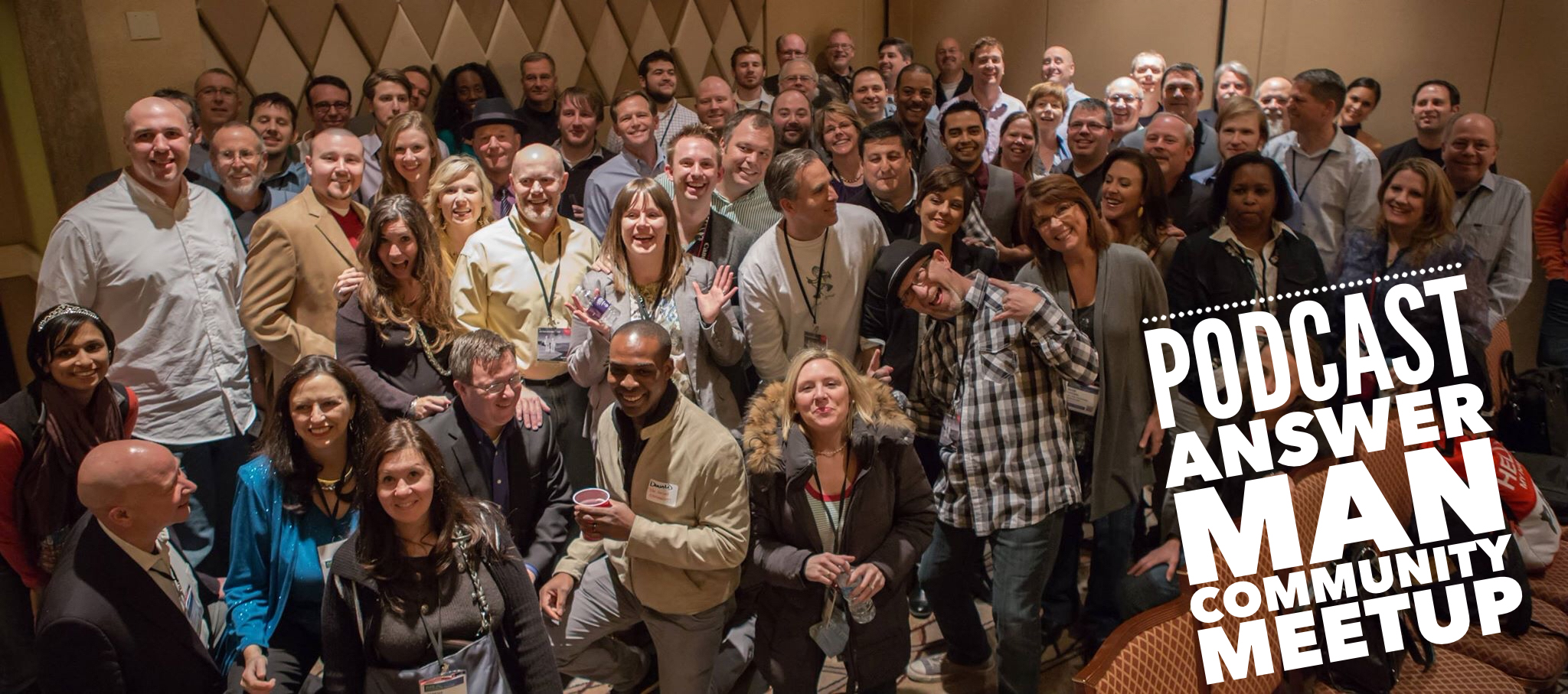 Who is inivted to attend this event?
Those who have listened to any of the podcasts that I have produced over the years.

Those who have gone through any of the free tutorials on my website.

Those who are on my Podcast Answer Man mailing list

Those who have gone through or are thinking about going through Podcasting A to Z.

Those who have purchased any of my other products or services.
What is the date and time of the meetup?
The meetup will be held on Wednesday evening, April 15th, from 7pm to 10pm Pacific Time.
Please note: This meetup is being hosted at the same time that the IAWTV Awards will be going on. If you are planning to attend the IAWTV awards, please do not RSVP for this meetup, as space for this meetup is limited.
What is the location for the meetup?
The meetup will be hosted at the same location as the NMX conference, the Westgate Las Vegas Resort. Our meetup will be hosted in the Pavilion 3 conference room.
Why is there a $5.00 Charge?
Due to the spaces that I am looking into, I am required to set a hard limit on the number of people who can attend the meetup. Because of this, I know that I will have a number of people who will be upset that they are not able to attend once the tickets have sold out.
My experience has been that when I offer the tickets for free, a lot of folks will reserve a ticket to hold a spot for them without fully consideiring whether or not they will actually commit to attending the event. A $5.00 charge will make it more likely that the number of people who sign up will actually attend the meetup. If the cost is an issue for you, email me.
Do I need to bring a ticket?
Nope! I'll have your name on the guest list, so don't stress out about having to print anything out.
Can I bring a friend?
Of course! Just be sure to purchase an extra ticket for them so that we can make sure to have an accurate headcount. Space is limited! Once tickets are sold out, I will not be able to accommodate any further. (So sorry about this - Be sure to RSVP ASAP)