About this Event
Join us for a day of workshops, brainstorms and fireside chats celebrating creators transforming the world of podcasts.
Cincinnati is a podcast hub, and PoD Discovery(s) is a summit focused on innovation, risk-takers and the use of frontier tech to take podcasts into the future.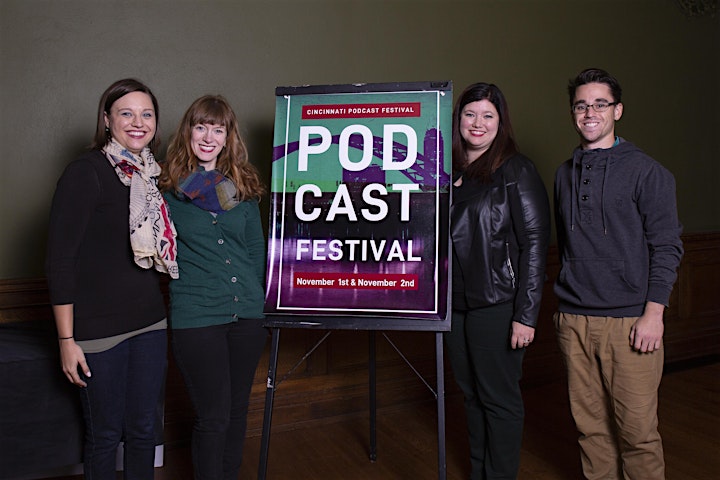 About the Event
PoD Discovery(s) is a one-and-a-half day immersive experience in the present and future of podcasting.
Opening Night
On Tuesday, October 22 at NOVEL Coworking in the downtown business district, we'll kick off the 2019 festivities. The evening will begin with some mingling, but the focus of the event will be a PechaKucha night (i.e. a series of lightning talks). This event will be held from 5-8 PM.
The Main Event
The main event will take place in Rhinegeist Brewery's event space on Wednesday, October 23, from 8 AM - 4 PM. This event will include a series of workshops, panels, presentations, and live performances.
Wrapping Up
We'll wrap the 2019 event by chatting with your fellow presenters and attendees while enjoying a refreshing beverage.
Additional details about the event will be emailed to all ticket holders prior to the 2019 festival.
Our Tribe
Our first set of artists and presenters will be announced soon. Check back for details!