About this Event
Transitioning to a circular economy creates opportunities to make our societies more inclusive, accessible, and sustainable by bringing together the principles of social engagement and economic opportunity. From rethinking our relationship to resources to developing new methods of collaboration and community-building, circular economy has the potential to serve as a catalyst for regenerative social, economic, and environmental progress.
But where will these changes take place? What social and physical frames best support this fundamental transformation of citizen engagement? And what role can the stories of space play in defining our communities of tomorrow? The event is part of Ecologic Institute's POCACITO project and co-hosted by WasteCap Resource Solutions.
12:00 lunch
12:30 welcome
12:35 Erick Shambarger, Chief Sustainability Officer for the City of Milwaukee
12:50 Travis Blomberg, Executive Director, WasteCap Resource Solutions
1:05 Q&A
1:30 Niko Korpar, Project Manager at Circular Change, and Nina Sankovic, Head of PR, Voka Snaga, both from Ljubljana, Slovenia
1:50 Q&A
2:00 Justyna Król , founder and CEO of Urban Workshop, and Grzegorz Gądek, founder of skwer, both from Warsaw, Poland
2:20 Q&A
2:30 Panel discussion and Q&A: How can we round the pillars?
3:30 get together - social beers
4:00 end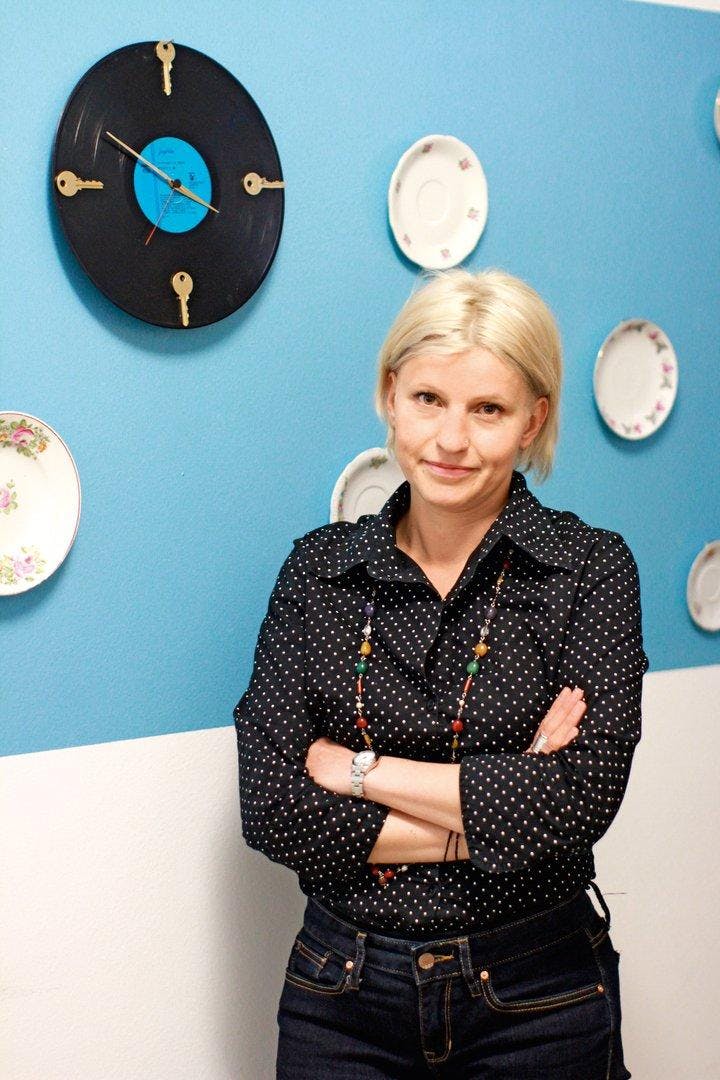 Nina Sankovic, Head of PR, Voka Snaga, delved into Slovenia's leading position in the development and deployment of circular economy system solutions. This was best exemplified the Ljubljana Regional Waste Management Centre (RCERO Ljubljana) - the biggest environmental project in Slovenia and the most modern facility for waste treatment in Europe. https://www.linkedin.com/in/nina-sankovi%C4%8D-464686105/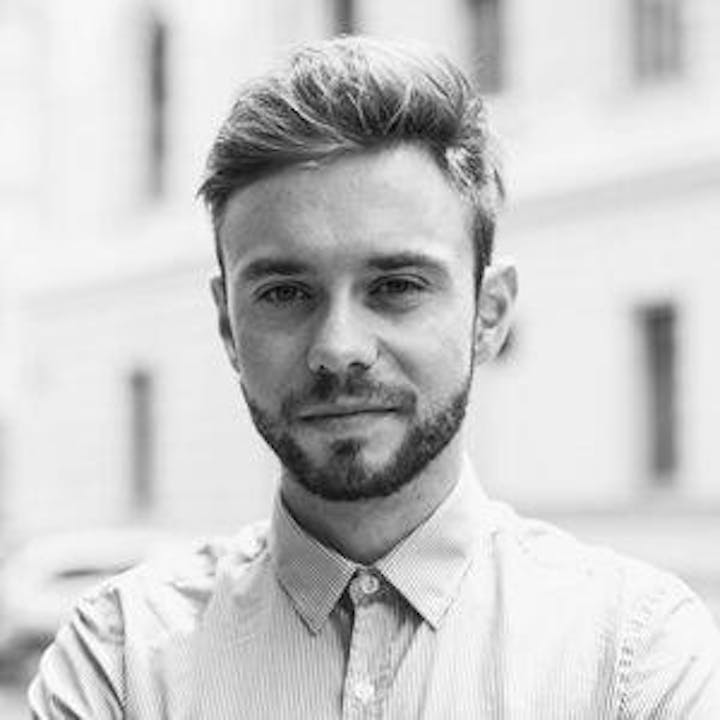 Niko Korpar is a Project Manager at Circular Change from Ljubljana, Slovenia. Niko previously worked at the Ecological Engineering Institute and the Dutch circular economy consultancy Metabolic and has a Masters Degree from the University of Vienna in Socio/Ecological Economics and Policy (SEEP). https://www.linkedin.com/in/niko-korpar-7b41a352/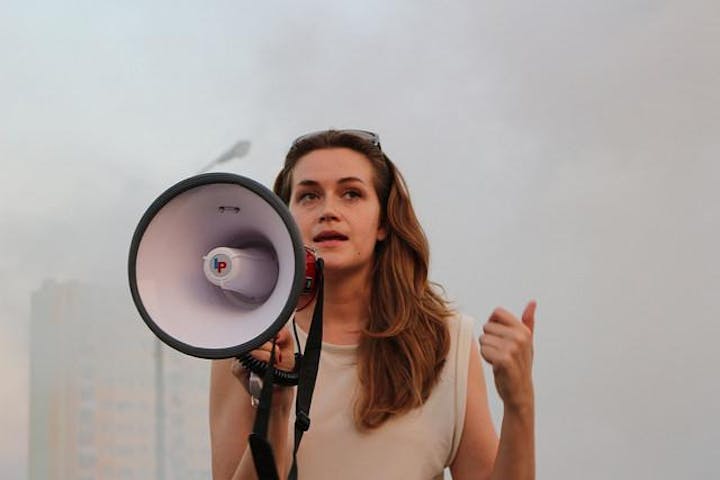 Justyna Król, Urban Workshop
Justyna is an expert in social innovation and urban development. She is the CEO of Urban Workshop (Pracownia Miejska) - an urban foresight lab specialising in participatory future studies for municipalities, urban innovation models and sustainable development. Their flagship project is Miasta2050 [Cities 2050]. In 2018 Justyna received the Joseph Jaworski Next Generation Foresight Practitioners Award. Together with her team they have worked with multiple cities, corporations and governmental bodies in Poland, Moldova and Georgia.
Prior to founding Urban Workshop in 2014, she had spent 3 years working for the United Nations Development Programme (Country Office in Poland and Bratislava Regional Centre for Europe and Central Asia) as Social Innovation and Communication specialist. She has created one of the first Polish crowdfunding platforms and has run several crowdsourcing projects in the region. She is a coach and a speaker. A smart city expert for the National Chamber of Commerce in Poland.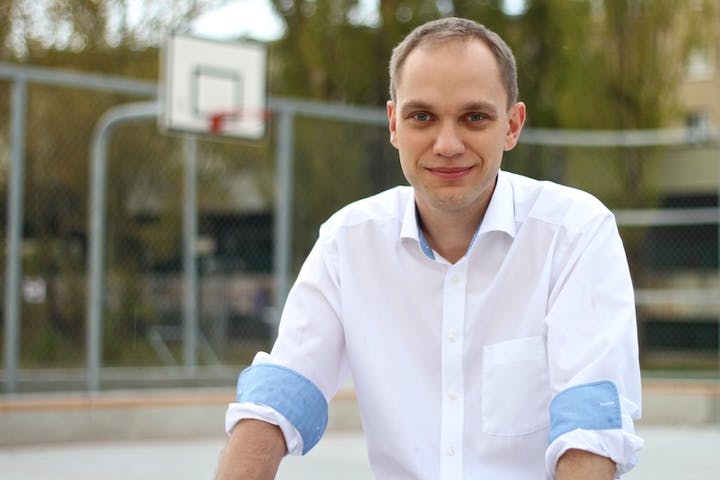 Grzegorz Gądek is the founder of skwer. He has 20+ years' experience in digital products, since 2010 working on sustainable urban development through climate-positive spaces allowing multiple forms of physical activity. US Department of State & German Marshall Fund Young Transatlantic Innovation Leaders Initiative 2018 Fellow. https://www.linkedin.com/in/ggadek/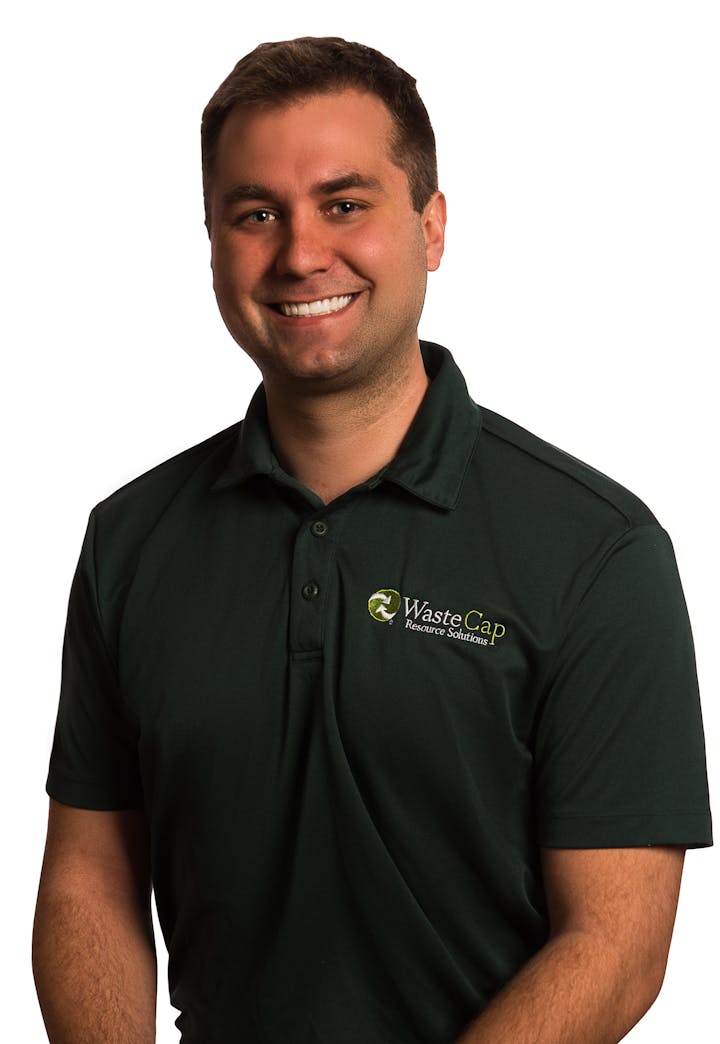 Since 2017, Travis has been the Executive Director of WasteCap Resource Solutions. WasteCap is an environmental nonprofit organization whose vision is to transform waste into resources. WasteCap provides waste reduction and recycling assistance to businesses through waste audits, C&D waste diversion management, facilities operations waste diversion, resource management, LEED consulting, and TRUE Zero Waste consulting.
Travis is an Emerging Professional with the USGBC Wisconsin and SWANA. Travis has held a number of positions in the sustainability field including:
In 2015, Travis joined Transwestern through the Environmental Defense Fund Climate Corps Fellowship program. As a Sustainability Advisor, Travis was a part of Transwestern Sustainability Services' LEED BD+C & LEED ID+C certification team. His primary role was a project manager for LEED certification of industrial manufacturing facilities. He provided credit expertise across multiple categories.
At Transwestern, he continued to develop DROP, a corporate water rating program for commercial office buildings. DROP aimed to assess site water consumption and deploy methods to increase water efficiency. He also conducted water calculations for the construction design of the William Jefferson Clinton Children's Center, an orphanage in Haiti. The project aimed to be the first-ever LEED-certified orphanage and children's center in Haiti.
In 2014, he was a Sustainability Intern with Lands' End and Communication's Intern with Cool Choices. At Lands' End, Travis developed a corporate-wide waste management system and conducted initial reporting using the Sustainable Apparel Coalition's Higg Index. At Cool Choices, he verified data saving metrics and creating communication materials for its employee engagement sustainability platform. During his tenure at UW-Madison, Travis was a teaching and project assistant. Travis assisted in teaching an introductory level environmental studies course focused on campus sustainability, while his project assistantship created a place-based mobile application for students to explore the "hidden world" of campus sustainability.
In 2003, Travis established the Stripes Officiating Agency (SOA). The SOA was the first for-profit sports officiating agency in Wisconsin. For over 10 years, the SOA provided reliable, educated, and fit officials for various youth sporting events.
Travis is a graduate of the University of Wisconsin – Madison with a B.S. (2012) in Environmental Studies / Political Science and an M.S. (2015) in Business, Environment, and Social Responsibility. Travis holds the following certifications: LEED BD+C, LEED ID+C, TRUE Advisor, and the Alliance for Water Stewardship Professional Consultant.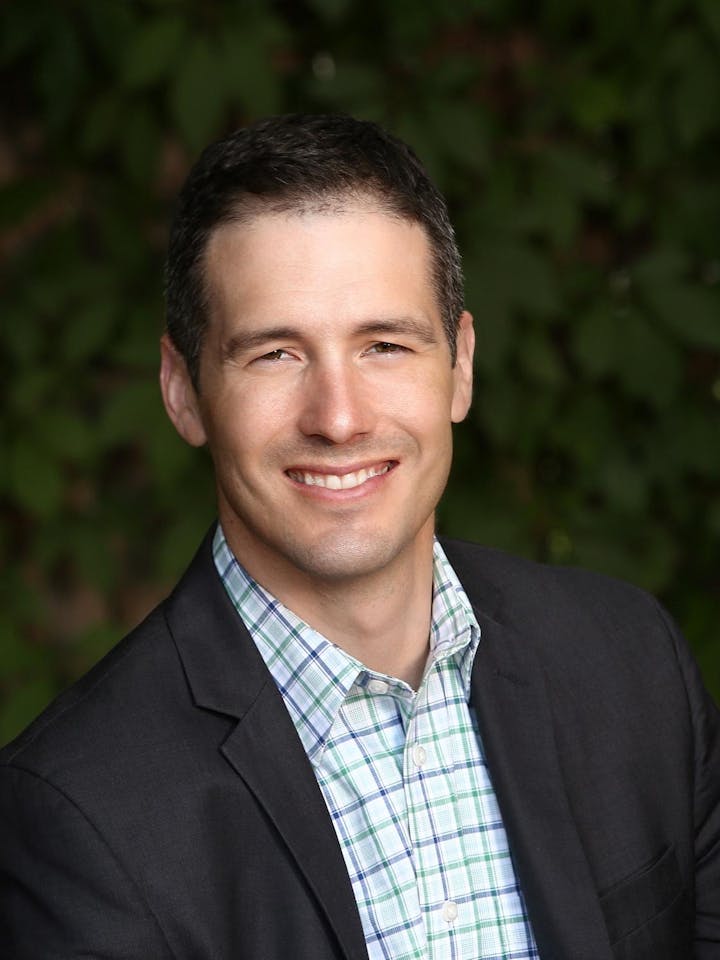 Erick is the Director of Environmental Sustainability for the City of Milwaukee, where he leads the Environmental Collaboration Office. The Environmental Collaboration Office (formerly the Office of Environmental Sustainability) was created by Mayor Tom Barrett to develop practical solutions that benefit Milwaukee's environment and economy. Prior to his current role, he served as Deputy Director for 5 years, and as City Economist before that. Mr. Shambarger oversaw implementation of the Milwaukee Energy Efficiency (Me2) program and the Milwaukee Better Buildings Challenge, chaired the City's Energy Reduction Team to reduce energy use across City operations, and promotes innovative storm water management practices and green infrastructure. He contributed to the City's ReFresh Milwaukee sustainability plan and launched the City's PACE financing program. He holds a Masters of Public Affairs degree from the University of Wisconsin and certificates in Water Technology, Energy Analysis and Policy, and Business Communications.
POCACITO (Post-Carbon-Cities of Tomorrow) is an initiative of Ecologic Institute, non-profit center for transatlantic sustainability and environmental progress based in Washington, DC, funded in large part by the Delegation of the European Union to the United States' Getting to Know Europe program that invites innovators and experts from European cities to engage in interactive workshops and discussions with select US cities to promote local action in the areas of urban sustainability and the circular economy, underscoring the potential of transatlantic and international collaboration and highlighting the global impacts of local action.
Additional Milwaukee programming includes an event on Thursday, October 17, from 4:30-6:30pm.
Free registration for the event on October 17 at https://pocacito_at_uwm.eventbrite.com.
For more information, contact Brendan O'Donnell at brendan@pocacito.org.