Description
Celebrate diversity in Austin's comedy scene with Improv, Sketch and more! The festival spans two nights and will feature different acts nightly.

The 1st Annual Austin People of Color Comedy Fest is one of the few festivals in the country that focuses on performers of color which gives Austin audiences a chance to enjoy entertainment that might otherwise not be seen outside of New York or Los Angeles.
---




---

Vanessa Gonzalez
Vanessa Gonzalez is originally from Texas and was voted "Best Stand-up Comic" in the Austin Chronicle before her recent move to Los Angeles. Her Comedy Central debut show is airing in Fall 2019, and she also has a special airing in HBO Latino in 2019!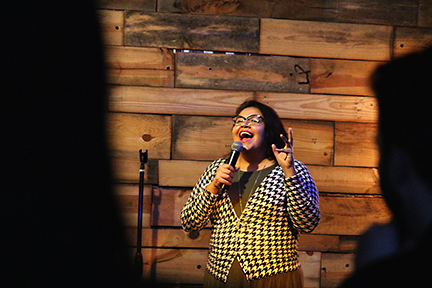 ¡ESCÁNDALO! Improvised Bilingual Spanish-English Telenovela is back from their sold out run at the Hideout Theater, bringing audiences more melodrama, more back-stabbing, and most importantly, more longing glances in this over-the-top improvised tale. (Improv)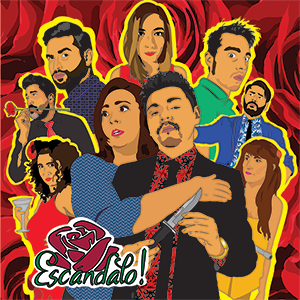 Lucky Chaos Lion Dance reinterprets the traditional Chinese Lion Dance art form for modern storytelling. We break cultural barriers with our unique blend of puppetry, dance and silent theatre. (Sketch)
Sugar Water Purple (SWP) is Austin's first and only all-black male improv troupe. SWP is made up of actors, improvisers, writers, musicians and stand-up comedians, and was named Austin's Best New Improv Troupe in 2017. Come kick it with dem boyz as they laugh in the face of soul crushing oppression. (Improv)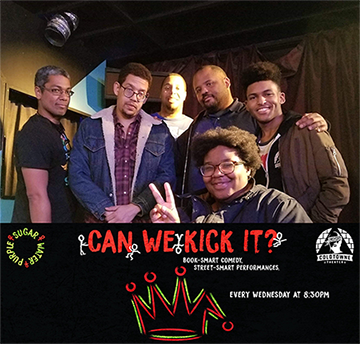 Hot Pot Comedy is an all-Asian sketch comedy group composed of some of the city's funniest Asian-Americans. The group boasts comics from multiple comedy Austin theaters as well as many different Asian ethnicities. Hot Pot Comedy performs regularly at Fallout Comedy Theater, as well as comedy festivals around the country. We are diverse AF, y'all. (Sketch)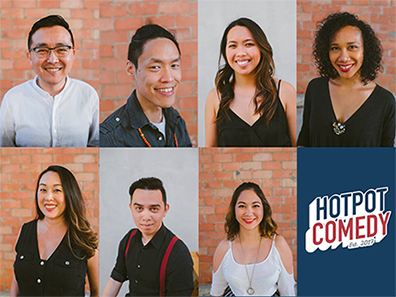 Shannon Dale Stott presents an experimental improvisational piece entitled, Stott's Project. Shannon is a professional improvisor of both comedic and dramatic improvisation. She has taught and performed improv for over 12 years and hails from Richmond, Virginia where she called Comedysportz her improv home. Besides teaching workshops, and regularly performing in mainstage improv shows in town, Shannon also performs with her duo troupe, Twins. Twins' innovative format, It's Okay to Laugh, is a funny, and sometimes deep, mix of improvised scenes and discussions which showcases the life and perspectives of one black woman through the body of a white man. (Experimental Improv)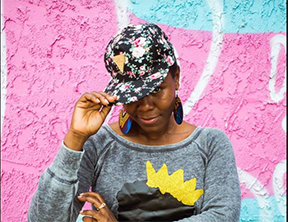 Adrian Villegas presents excerpts from his critically-acclaimed solo comedy, Barrio Daze. Set against a tumultuous national election, Barrio Daze is a sprawling and irreverent one-man tour through a single day in the barrio that mixes cultural humor with pointed social commentary for a fast-paced, laugh-out-loud funny portrait of Latino life in America. Adrian is the Artistic Director of the Latino Comedy Project, a multicultural, multimedia sketch comedy group known for their pitch-perfect satire. (Comedic Monologist)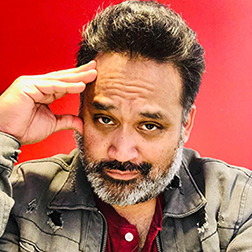 Presented by Lucky Chaos Productions in partnership with the Austin Convention Center.

FAQs
Which theater of the AISD Performing Arts Center will the POC Comfest be held?

The brilliant comedy will happen on the grand stage of the Main Hall theater. View the AISD Performing Arts Center and the Main Hall theater here!

Parking Information
Free onsite parking! The parking garage, located on the north side of the PAC along East 51st St, has four levels with 430 dedicated, covered spots. There are two entrances to the garage – one on Mueller Blvd and another accessible from the driveway that runs along the east side of the property. Disabilities Accessible parking is located on the first level on the southwest side of the garage.
Public Transportation
Choose an option that fits your needs. Kids 18 and younger ride free (Student ID may be required). Check out details and schedules here
What can I bring into the event?
This is an AISD venue. Non-alcoholic beverages will be available in the lobby. Drinks are NOT permitted inside of the Main Hall theater. Alcohoic beverages are NOT permitted on the property of the AISD Performing Arts Center.

How can I contact the organizer with any questions?
Please direct all questions to info@luckychaos.com

Do I have to bring my printed ticket to the event?
No, you do not need to bring a printed ticket.