Description
About Poasttown School:
Middletown, Ohio is said to be home to one of the most active paranormal sites in the country. A flood and multiple train accidents have plagued the site of the former elementary school and many people believe the spirits of those lost lives still reside inside of the school.
Train Accidents:
The Middletown rails were well-known to be dangerous and treacherous through the late 1800s to the mid-1900s. Two train accidents near the site of the school took a total of 40 lives and the site where the school now sits acted as a triage center to help care for the wounded. People are said to have heard the voices of the injured while investigating the grounds.


Floods:
In 1913, a tragic flood hit the town of Middletown and took 6 lives throughout the city. This devastation ravaged the entire town and many homes and businesses were destroyed. Locals say these tragic events culminated to making Middletown one of the most active paranormal sites in Middletown and the United States.

Join us and special guests as we bring our top of the line equipment to guide you in an investigation through the site. We're your guides into the paranormal, and this exclusive, interactive investigation will make you an investigator to uncover the activity within the school.
With special guest Shari DeBenedetti: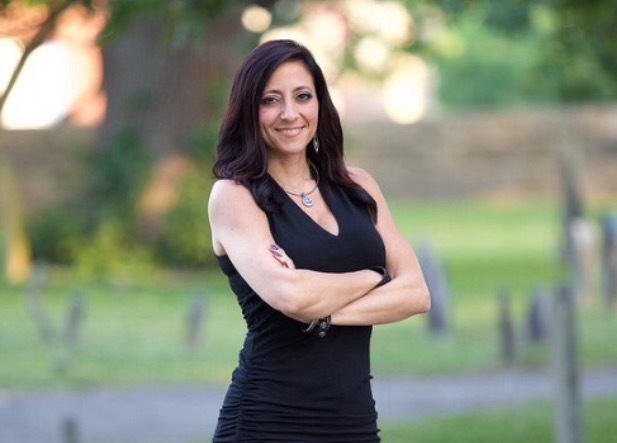 Shari spent years investigating with the TAPS team, well known for the hit Syfy show Ghost Hunters. Her fascination with the paranormal began when she was 25 years old, living in a haunted house. While living in the home, she and her family experienced many frightening experiences. This spurred a fascination with the paranormal and when she formed her own investigation team to help others experiencing paranormal events to feel more comfortable in their homes. Come meet Shari and investigate Poasttown School with her and the entire Paranormal Dares team.
Schedule of Events:
8 p.m. - 9 p.m. Meet and greet with Syfy Ghost Hunter Shari DeBenedetti
9 p.m. - 2 a.m. Exclusive ghost hunt through Poasttown School
**Please note: Daylight Saving Time begins at midnight on March ninth, so 2 a.m. will actually be 3 a.m. when the event concludes.
Tickets Include:
Access to meet and greet with Celebrity guest, Syfy Ghost Hunter Shari DeBenedetti and your Paranormal Dares Hosts


Exclusive ghost hunt through Poasttown School with celebrity ghost hunter and your hosts


Snacks and drinks provided


The use of professional ghost hunting equipment


Access to a real ghost hunt until 2 a.m.! This is not a walking tour of the location, it is an active investigation where you will use the equipment and tools to hunt the paranormal for yourself with guidance, tips, and location history from the Paranormal Dares team.