PNLV Entrepreneurship Without Limits Presents "Hone Your Hustle: Grit. Grin...
Description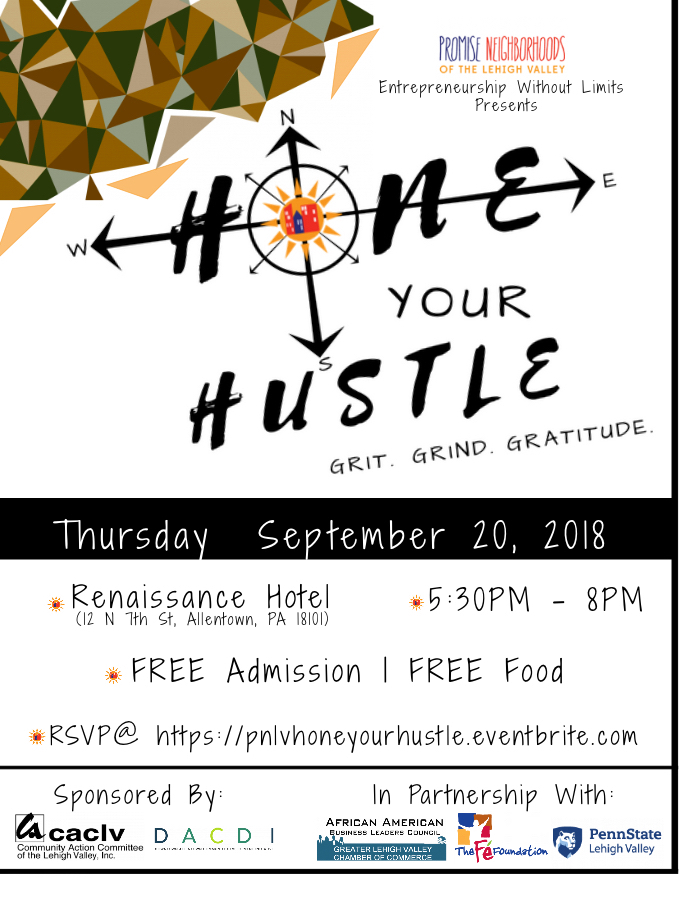 Are You an Entrepreneur? DO YOU have a side hustle you want to make FULL TIME? DO YOU want to own a start up company, but don't know where to start? Maybe you already have an established business, and you're looking to expand. ARE YOU a dreamchaser? THIS EVENT IS MADE FOR YOU!
en·tre·pre·neur: a person who organizes and operates a business or businesses, taking on greater than normal financial risks in order to do so
---
We're bringing in the professionals to teach YOU how you can start your own business. If you're an already established business and you're looking to expand, WE'RE BRINGING IN THE PROS FOR YOU TOO!
Lawyers, marketing experts, accountants, established business owners, etc. are coming together to share their knowledge with aspsiring entrepreneurs. JOIN US as we discuss what it takes to build, sustain, and grow a business successfully.
Networking being at 5:30PM -- Conference begins at 6PM
*FREE Food
*FREE Admission
*FREE Networking
*FREE Business Advice
*FREE Coaching Sessions