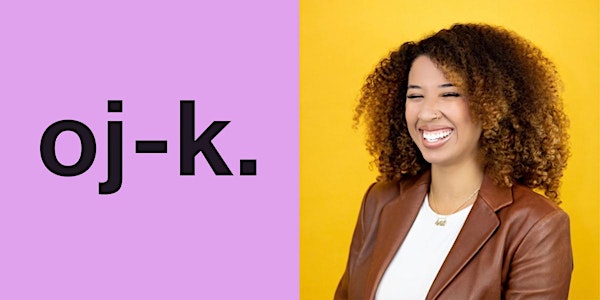 PNCA Design Lecture Series: Olivia Jade Khoury (Nike)
The PNCA Design Lecture Series welcomes designers who explore and expand what design can be and do, to share their work and what moves them.
About this event
Olivia Jade Khoury (OJ) is a a writer, multidisciplinary creative, and healer using transformative language arts™+ creativity as a vessel for micro / macro justice. And, makes it look GOOD.
"i care about people, creating opportunities of visibility and transcendence for black&brown folx, and centering joy."
OJ's current corporate career consists of storytelling, creative strategy, and concepting for the Global Purpose team at NIKE. She has also worked with Nike as Senior Brand Manager with Nike Valiant Labs, a business incubator that creates businesses to serve underrepresented groups and promote sustainability.
/ / /
We encourage folks to join us on the PNCA campus in the Mediatheque for this event. We'll also be streaming on the PNCA YouTube Live Stream channel to folks who can't attend in person! Please join us!
Hosted by the BFA Graphic Design program at Pacific Northwest College of Art (PNCA) since 2016 in collaboration with FISK, the PNCA Design Lecture Series welcomes in a diverse range of creative folks to explore the broad and vibrant possibilities of what design can be and do in the world today.
In summer 2021, PNCA merged with Willamette University, remaining an independent college within the university and maintaining its name, faculty and campus in Portland.
/ / /
Hear more news from the PNCA Design community, including our Friday Five Q+A series, design events, and inspiring student work, at https://pnca.edu/news/bfa/graphic-design or by following us on Instagram @PNCADesign.
Keep an eye out for additional panel discussions as part of this ongoing series.
Presented by PNCA's BFA program in Graphic Design.