Description
Project Management Professional (PMP)® Training Details
Strategism Course Materials – You will need two course materials, which are entitled Project Management Book of Knowledge, PMBOK® -5th Edition and our course binder. These two course materials are very important because they will be the backbone of this PMP® training course. The binder from Strategism Inc., is a key resource for the class and contains all the important parts of the book. It also covers the questions asked on the actual exam. This is a cheat sheet type of workbook that makes studying and reviewing a lot easier for you.
Mock Exams – In order to help you prepare for the PMP exams, you will be provided with several mock exams. You will also be given different supplement learning links, which can be relevant material source.
Laminated Sheets – These laminated sheets can be a visual learning material that can help you with your review.
Strategism provides a more personalized and customized style of training. The progress of each trainee is carefully tracked and monitored to deliver a much effective teaching technique.
After covering all the course content, the trainees or students will be required to take at least five mock up exams to find out if they are fully prepared for the real PMP® exam. There will be mock reviews and the instructors will provide important tips on how to handle and pass the PMP® exam.
Advantages of PMP Training Course
The Project Management Professional (PMP)® training Course provided by Strategism sharpens your skills and provides valuable knowledge in project management. You will learn the most effective ways to implement standard processes and methods to ensure the success of your projects.
This training course provides effective project management delivery that will save the company a lot of money and time. You will learn the most cost effective methods of managing projects.
Two Consecutive Weekend PMP Bootcamp Classes on Jan 20,21,27,28 in Fremont at 9 AM- 5 PM
https://strategisminc.com
About our Trainer:
Dr. Swapn Sinha (Dr. Sam) and his team of PMP® trainers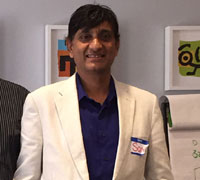 Dr. Sam Swapn Sinha, CEO of Strategism, a Business and technology consulting start up company, is an entrepreneur, investor, educator, consultant, corporate trainer, project management professional, agile and scrum enthusiast, and a mentor to several Bay Area companies and executives.
Dr. Sam Swapn has got more than 22 years of project Management Experience from FORTUNE 500 to a Start-Up company in the oil sector, banking sector, technology and software development. Dr. Sam has been teaching Project Management for last ten years and taught hundreds of Boot camps & month long batches.
https://strategisminc.com : Call 510-793-3257