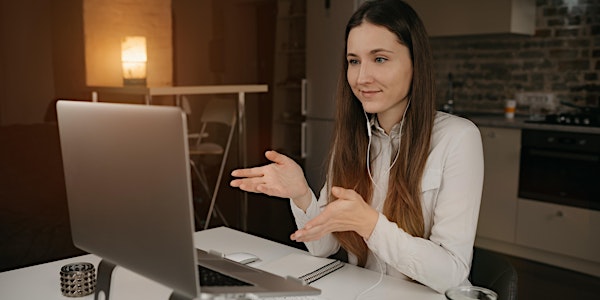 PMP Night School 4 -Week (Mon & Wed - 6:00 PM -10:30 PM ET), H2PMP
Refund policy
Contact the organizer to request a refund.
Eventbrite's fee is nonrefundable.
PMP Night School. Live-Virtual, PMI, PMP, Project Management Certification Training. 35 hours, 4 -Week (Mon & Wed) 6:00 PM -10:30 PM (ET)
About this event
PMI Assigned CEU Claim Code 4951MKMUSD
Studying for the PMP with Guerrilla Project Management
Prospective PMP candidates and organizations competing to thrive in today's disruptive economy require modern technique and training. Understanding agile, predictive, and hybrid technique and knowing how to engage people, process, and unique business environments is central to the PMP certification journey. Unlike traditional training outfits showing 35 hours of Power Points, (a.k.a. Death by Power Point), Project Management Guerrillas engages PMP candidates in their own certification project, run with Scrum. PMP Candidates leave with an extensive toolkit to pass the exam and to use as a project manager making the world better.
Our Instructors' Pledge, "You will be engaged and excited! This Course is not 'Death by Power Point.' We will use agile, work hard , and learn together. Carry it all forward to improve your career!"
PMP Night School - H2 2022
7 live-virtual classroom nights taught by a practicing Project Management Agile specialist will get you the 35 hours required for the PMP. PMI curated curriculum is augmented with road-tested experience, electronic tools, physical materials, and an online practice exam. With the 4-Week, Monday and Wednesday 6:00 PM - 10:30 PM (ET), course you're ready to step-up your career and level up progress for your employer! Digital and print material delivered directly to your home or office. This includes a bonus book with 1,300 test questions and 240 flash cards. Adaptive online flashcards also help you lock in the key concepts. The PMP has gone agile and Project Management Guerrillas are ready to help you make the leap with our semi-annual 2022 PMP Night School.
Course Nights : 10/3, 10/5, 10/10, 10/12, 10/17, 10/19, 10/24, & 10/26
Makeup Date: 10/26 (Only in case of a class cancelation)
Value and Fun
The course is fun and interactive. Students will be engaged 100% of the time teaching each other and learning together in a fail-safe, live-virtual environment. The course is run as a Scrum to immerse students in a live project using more than 500 project management Enablers, Tools, and Deliverables critical to passing the PMP exam. Every night ends with happy smiles and a 'good tired' as we work and learn together. The course is appropriate to various industries and project management situations from agile to waterfall. Every night we learn the material and learn how to study for the exam.
Value Priced
Study from the comfort of home with a great price, $1,199.99! This is the Early Bird discount of $300 if you register 3 weeks in advance of class. Registration closes one week before class. PMI exam fees not included.
Course Package
The Miro Virtual Online environment, take home specially designed Miro boards to use in your future practice
Darron Clark's All-In-One PMP® EXAM PREP Kit, 1300 Question, Answers, and Explanations, 240 Plus Flashcards, Templates and Pamphlet Updated for Jan 2021 Exam: Based on PMBOK 6th Ed Paperback – December 10, 2020 (Delivered by Amazon) (Subject to change and/or addition)
Online practice exam curated by Project Management Guerrillas
Digital and print copies of PMI curated material
Student Manual: workbook with instructional content and real world activities
Spotlight Videos & Media: supplemental student materials
Mastery Builders: end-of-chapter knowledge checks to ensure comprehension of key concepts
Student Checklists: online lists for students to ensure adequate coverage of key concepts
30-day pass to Brainscape & Guerrilla Project Management Proprietary adaptive learning system
Module 1 - Creating a High Performing Team
Learn to define team ground rules, build a shared understanding, engage and support virtual teams and more.
Module 2 - Keeping Your Team on Track
Learn to collaborate with stakeholders, lead a team, manage conflict and more.
Module 3 - Getting Started With Your Project
Learn to engage stakeholders, manage, and plan scope, assess and manage risk and more.
Module 4 - Doing the Work
Learn to manage project changes, determine appropriate project methods and practices, establish project governance and more.
Module 5 - Keeping the Business in Mind
Learn to evaluate business and environment changes, support organizational change, improve processes and more.
Who Should Take This Course?
PMP candidates
Mid-level Project Managers
Those who want or need training requirements to become PMP certified
Those who want to build-up their knowledge in agile and hybrid approaches
PDU Information
CEU Hours: 35
Course Specific Technical Requirements
Hardware:
For complete system access to the virtual classroom students should minimally have:
1 gigahertz (GHz) 64-bit (x64) processor.
2 Gigabytes (GB) of Random Access Memory (RAM)
32 GB Available Storage Space
Monitor capable of a screen resolution of at least 1.024 x 786 pixels, at least a 256-color display, and a video adapter with at least 4 MB memory.
A second screen is strongly encouraged, a secondary USB type screen works just fine.
Keyboard and a mouse. A mouse seems to work best for Zooming in and out.
Internet access providing 100 MBPS recommended.
Software
Microsoft Office
Windows 10
Software Used in Class: links and access provided by instructor via Email
For the best experience students will need a modern Internet Browser to work in the in-class virtual environment. Taking the basic tutorials for the following products is also a good investment.
Miro
Zoom
Brainscape
Google Drive
Refunds:
Refunds offered before last call registration
Instructors
Project Management Guerrillas' PMP Night School Instructors are PMI ATP Authorized Instructors inspired by and using the PMI curated curriculum, but also delivering extensive supplemental materials and technique. Instructor qualifications are covered below, but above all our instructors are Agile and Project Management practitioners. The PMP has elevated Agile and so will we in this course. Our instructors teach this course using Agile, bringing a pragmatic, hands-on view of the 'personal project' you will run to achieve your PMP. Tactics to get the PMP vary in duration, cost, and ultimately outcome. If you want a quick, guided, high-value campaign for maximized success this is the way to go! Join us!
Instructor Bios: https://pmguerrilla.com/team