PMP Boot Camp - Q2 Project Management Professional Certification Training
Event Information
Refund policy
Contact the organizer to request a refund.
Eventbrite's fee is nonrefundable.
Project Management Professional (PM) Certification Training: PMI PMP. Course length: 35 hours / 4 Days. Prerequisites: Below.
About this event
PMI Assigned CEU Claim Code: 4951M015OD
Instructors
Guerrilla Project Management PMP Boot Camp Instructors are PMI ATP Authorized Instructors teaching to the PMI curated curriculum with extensive supplemental materials. Details and qualifications are covered below, but above all our instructors are Agile and Project Management practitioners. They bring a pragmatic, hands-on view of the personal project you will need to run to achieve your PMP. Tactics to get the PMP vary in duration, cost, and ultimately outcome. If you want a quick, guided, high-value campaign for maximized success this is the way to go!
Full Bios: https://pmguerrilla.com/guerrillas
PMP Bootcamp Formulae
Getting your PMP is difficult and expensive. But it is a great career boost and awesome personal achievement. The PMP is the gold standard for Project Management certification, even more so with the acceleration of the pivot towards agile in 2021. Students need to execute a carefully planned campaign to get the PMP. First choose a campaign timebox that works for you. This Bootcamp format suggests a maximum window of 30 days from start to finish. But each student decides their way, 2 weeks to 30 days is the range. Then: Get ready. Get focused. Get it done. If you can make the commitment and have the focus, Bootcamp is the way to go.
Step 0
Before applying students must make sure to meet PMP Certification requirements. These requirements are governed by the Project Management Institute, PMI.org. Students should make sure to read all PMP direction carefully (it's subject to change) to understand the requirements and to start the journey:
A four-year degree
36 months leading projects
35 hours of project management education/training or CAPM® Certification
— OR —
A high school diploma or an associate degree (or global equivalent)
60 months leading projects
35 hours of project management education/training or CAPM® Certification
Step 1
Take the PMI Required training. The Guerrilla Project Management Bootcamp format is designed to deliver the training with focus and success. Students begin with 4 days (35 Hours) of immersive, Live-Virtual training lead by instructors who are not typical corporate trainers. Our instructors are true project management practitioners, holding the PMP certificate themselves. Our trainers are also experienced corporate trainers focused on Project Management.
Bootcamp training provides the 35 contact hours necessary to apply to take the PMP exam. The core of the learning comes from the PMI curated curriculum. Only Approved Training Partners who are educated, tested, and authorized by PMI may teach PMP Certification to this curriculum.
To prepare for certification students make their own individualized test study strategy in class. This is your Launch Plan. The Launch Plan will tailor and timebox the use of tried-and-true study aids to arrive at a successful test day. Students will receive five practice exams, 1,300 test questions, and 240 flash cards to Study-Up. To make this Launch Plan successful, Students receive an online, adaptive, progressive learning system based on Brainscape technology. This tool helps students Ramp-Up for a successful test day. Interested students may be assigned to self-managed study groups with preplanned meeting agendas available, a.k.a. Mastermind Groups.
Step 2
Apply for the exam. Guerrilla Project Management will offer guidance on how to fill out the PMP application. Students will also learn how to prepare for potential audit. Application acceptance is much easier with guidance.
Step 3
Study-Up, Ramp-Up, and Pass the exam within 30 days. The individualized 30-day Launch Plan designed in Bootcamp is activated. A personal study cadence begins leading up to the test. Practice Exams are taken. Flash cards are run. The Brainscape online tools is used continuously to assess individual understanding of the material. Weak areas are always specially drilled until students indicate 100% confidence in the material. Master Mind Study Groups may meet 3 times before the exam.
Step 4
Pass and celebrate!
Class price
$975 USD Live virtual. early Bird discounts apply $925. In person training is on hold due to Covid, but expected to resume in 2022.
This course does not cover the cost of the exam which is purchased separately from PMI.
Class Availability
Bootcamps held quarterly. Any attendee is welcome to attend a second boot camp within one year of their first go for an additional $ 99.99. This course is guaranteed to run and class size is limited!
Instructor Transparency
Instructor Bios are available at https://pmguerrilla.com/
Guerrilla Project Management is an Authorized Training Partner (ATP). Instructors are active practitioners using agile, as well as being trainers. PMI accelerates in the agile direction in 2021 with the PMP training and certification. Agile and project management skills are required from students and instructors. PMI requires instructors to hold the credential they teach as well as have agile experience. PMI has standardized the PMP training. This sets a baseline competency for all ATP instructors. While all instructor-led training will have similarities, Guerrilla Project Management offers practitioner-trainers and unique tools and insight surpassing the PMI baseline for an ATP.
PMI ATP program background
In 2021, PMI replaced the Registered Education Provider (REP) with the Authorized Training Partner (ATP). As part of this significant change, PMI will be the only official PMP on-demand course provider; no ATP can provide on-demand training eligible for the 35 contact hours.
ATP providers can only teach the official training material provided by PMI. A PMI authorized trainer must carry out the teaching with an ATP instructor badge in a live virtual (or in-class) setting. ATP also have access to other privileged content.
At this time, it may be possible to earn the 35 PDU to apply for the PMP from various non-ATP sources. Guerrilla Project Management strongly suggests studying with an ATP. The ATP Program assures quality instruction and use of a curriculum curated by PMI with the best interests of candidates as the driving force. PMI has reserved the right to limit the 35 continuing education hours to PMI curriculum in the future.
Cancellation Policy
Guerrilla Project Management offers refunds up to 'Last Call' Registration Dates (Usually just a few days before the course begins).
Course Package materials received by the student may not be returned or refunded. This includes books, subscriptions, license keys and any other material received from Guerrilla Project Management or third party vendors. Fees charged by third party vendors are covered by their return policies. Materials received and fees charged by third party vendors should be considered non-reimbursable.
Course Package
Guerrilla Project Management Curations and Supplements
Day passes to the Miro Virtual Online environment
Darron Clark's All-In-One PMP® EXAM PREP Kit,1300 Question, Answers, and Explanations, 240 Plus Flashcards, Templates and Pamphlet Updated for Jan 2021 Exam: Based on PMBOK 6th Ed Paperback – December 10, 2020 (Delivered by Amazon)
30-day pass to Brainscape Guerrilla Project Management Proprietary adaptive learning system
On-line Practice Exam
Digital and print copies of PMI curated material
Student Manual: workbook with instructional content and real world activities
Spotlight Videos & Media: supplemental student materials
Mastery Builders: end-of-chapter knowledge checks to ensure comprehension of key concepts
Student Checklists: online lists for students to ensure adequate coverage of key concepts
Value
The course is fun and interactive. Five modules immerse students in real-world scenarios. The course is appropriate to various industries and project management situations from agile to waterfall.
Module 1 - Creating a High Performing Team
Learn to define team ground rules, build a shared understanding, engage and support virtual teams and more.
Module 2 - Keeping Your Team on Track
Learn to collaborate with stakeholders, lead a team, manage conflict and more.
Module 3 - Getting Started With Your Project
Learn to engage stakeholders, manage, and plan scope, assess and manage risk and more.
Module 4 - Doing the Work
Learn to manage project changes, determine appropriate project methods and practices, establish project governance and more.
Module 5 - Keeping the Business in Mind
Learn to evaluate business and environment changes, support organizational change, improve processes and more.
Who Should Take This Course?
PMP candidates
Mid-level Project Managers
Those who want or need training requirements to become PMP certified
Those who want to build-up their knowledge in agile and hybrid approaches
PDU Information
Technical PDUs: 35
Leadership PDUs: 0
Strategic & Business PDUs: 0
Guerrilla Project Management's PMP Vision and Mission
Vision
Make the world better with better project managers
Mission
Help project managers be the best version of themselves. Bring hands-on experts to assist them in their personal journeys to become the world's best leaders delivering new products and services.
Brought to you in partnership with PMI COC Chapter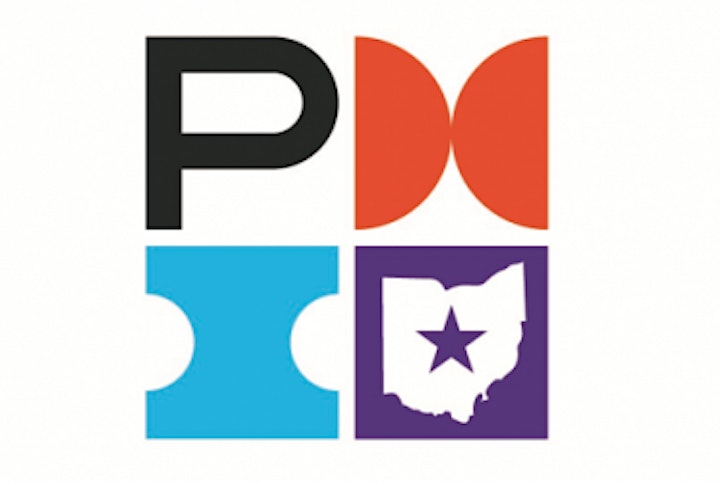 Date and time
Location
Refund policy
Contact the organizer to request a refund.
Eventbrite's fee is nonrefundable.
Organizer of PMP Boot Camp - Q2 Project Management Professional Certification Training