PMI Local Chapters – Take Part !

Thursday, September 27, 2018 from 6:00 PM to 9:00 PM (CEST)
Event Details
Description
Perhaps one of the biggest assets of being a member of the PMI Switzerland Chapter is that you can rely on the continued support of the PMI Switzerland Chapter community. In this seminar, you will be given a unique opportunity to have a look behind the scenes of the workings of PMI local chapters and to learn how others contribute towards and benefit from the institute.
Volunteers from the PMI Switzerland chapter will give you insight to the outreach activities for sponsors, academia and companies. Jan Cardol, CEO of the PM-NL chapter will join us for this occasion and will demonstrate what has been achieved in the Netherlands, working together with Industry and Academia.
Via the PMI Switzerland site, you have access to the membership database, the local monthly events in Zurich, Basel and Romandie, the chapter publications and the career and skills development opportunities. Your Chapter can help you also find assistance through local preparation groups and through the sharing of best practices and experiences in order to maximize your chances of success for PMP or CAPM certification. The Chapter can also help your company to set-up company-specific preparation and, depending on the numbers of participants, an on-site paper and pencil certification examination. Does your company need an expert or a partner from a specific part of the world? Why don't you activate the global PMI network? Strong links have been developed and maintained over the years by your Chapter volunteers, leaders and colleagues, neighboring chapters, PMI Mentors, the EMEA Center in Brussels, communities of practices, the PMI Global Board of Directors and many expert practitioners.
This may be the most valuable asset of your membership. It is easy to take advantage of and it is easy to contribute, either through the current Chapter Board members or via your personal contacts during this event.
After a short introduction of the Netherlands Chapter and the Project Management landscape, the outreach approach will be presented. In an interactive session, the audience will be invited to participate and evaluate the relevance of this process for Switzerland and the PMI-CH chapter by various industry types and academia. As a member or volunteer of the PMI Switzerland Chapter, would you like to take part and what could be your role in this process?
As an example of the outreach between academies and industries, the preparation of an international 2 day Project Management Congress organized by 6 faculties of the Technical University Delft in collaboration with PMI Netherlands Chapter will be presented. This congress will be held on the 11 th and 12 th of April 2019 at the premises of the university.
About the Speaker: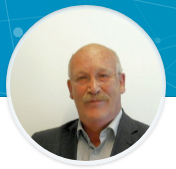 Jan Cardol is currently the CEO of PMI Netherlands Chapter located in Amsterdam. Throughout his career, he has accumulated more than 40 years experience in the field of Project Management in a large variety of corporate branches, including automotive, manufacturing, retail, transportation, construction, healthcare, mechanical engineering, F&B, and pharmaceutical. His focus has always been on organizational Project Management, and he has been involved in the initiating and management of PMOs on several occasions.
Another passion of Jan's is teaching. Even at retirement age, he is still actively giving courses on Project Management and on organizational change and he is an active member of the PM community in the Netherlands.
Motto: "Was keinen Kampf kostet, taugt nichts" (Quote: Sebastian Kneipp)
Agenda
18:00 Registration
18.30 Introduction
18:45 Presentation
19:45 Q&A
20:00 Networking Apéro
Event Language: English
Event fee: This event is FREE OF CHARGE for PMI-CH members. Please log in with your PMI-CH member account at www.pmi-switzerland.ch and enter the event from there in order to benefit from this opportunity.
Professional Development Units: 2
- Leadership:
- Strategic & Business Management: 1
- Technical Project Management: 1
Cancellation policy: 100% refund is possible for a ticket if cancelled 5 days before the event.
When & Where

Warwick Geneva
Rue de Lausanne 14
1201 Geneva
Switzerland


Thursday, September 27, 2018 from 6:00 PM to 9:00 PM (CEST)
Add to my calendar