PMI-GREECE Networking Event at BEER ACADEMY (Opposite to HYGEIA Hospital) | 11.July.2019, 20:30-24:00

Thursday, July 11, 2019 from 8:30 PM to 11:30 PM (EEST)
Event Details
PMI GREECE Networking event με φαγητό και ποτό:
Ανοικτή εκδήλωση με χρέωση 25€

Τύπος εκδήλωσης: Ανοικτή Μηνιαία εκδήλωση του PMI GREECE | Networking event με ΧΡΕΩΣΗ 25€ το άτομο) με πληρωμή στην προσέλευση
Χώρος εκδήλωσης: BEER ACADEMY, Κηφισίας και ΚΑΡΕΛΛΑ 45, 15233 (απέναντι από το Νοσοκομείο ΥΓΕΙΑ στην άνοδο της Κηφισίας)

Διαθέσιμες θέσεις: Η χωρητικότητα είναι για 40 άτομα
Εκδήλωση: 20:30 – 24:00
Συμμετοχή: 25€ με ΥΠΟΧΡΕΩΤΙΚΗ ΕΓΓΡΑΦΗ (πληρωμή στην προσέλευση)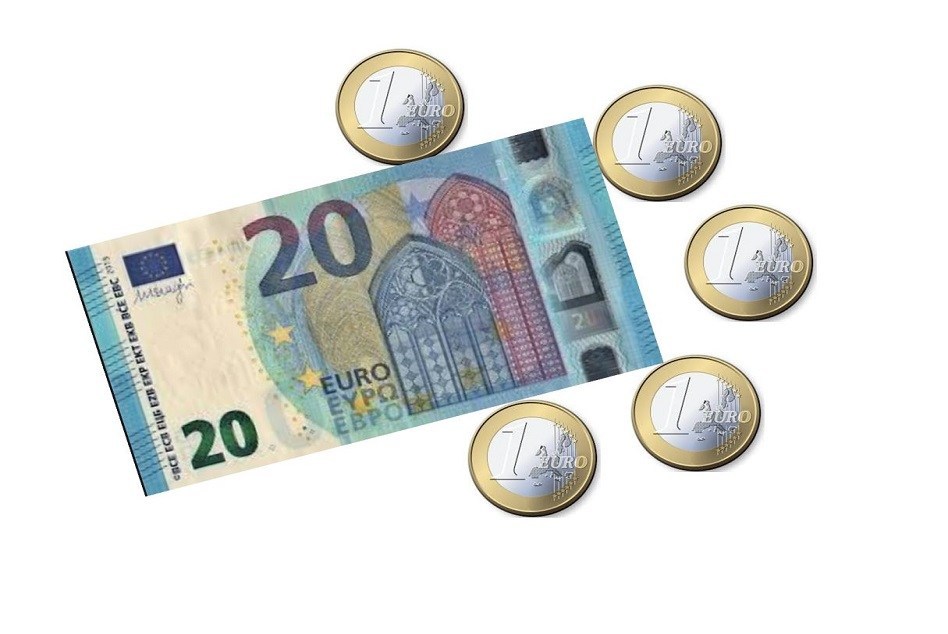 (Ο καθένας μπορεί να φέρει φίλους, γνωστούς, συνεργάτες, συζύγους, συντρόφους, κλπ)
Μενού ανά 4 άτομα με κόστος 25 €  κατά άτομο
περιλαμβανομένων όλων των νομίμων φόρων
Σαλάτες

Beer Academy

Iceberg, μαρούλι, ψητό κοτόπουλο, flakes παρμεζάνας, κρουτόν και μαύρο σουσάμι με μια ελαφριά σως μαγιονέζας

Ορεκτικά

Chicken flakes

Φρέσκιες μπουκίτσες κοτόπουλου παναρισμένες με corn flakes.

Ποικιλίες

Τρία  διαφορετικά είδη γερμανικών λουκάνικων με πατάτες της γιαγιάς.

Κυρίως Πιάτα ανά 8 άτομα

Kότσι: το φημισμένο μας πόδι από γουρουνόπουλο ψημένο στον φούρνο για 7 ώρες.

Σερβίρεται με coleslaw πατάτες της γιαγιάς.

Mixed Grill

Πλούσια ποικιλία κρεάτων σε ειδικό πλατώ μαζί με πατάτες της γιαγιάς κ 2 διαφορετικές σως.

HOTPOINT

Σας προσφέρουμε βαρελίσια μπύρα (Pils-Lager-Weiss) & κρασί (λευκό Μοσχοφίλερο ή κόκκινο Αγιoργήτικο) σε απεριόριστη κατανάλωση.

2 PDUs/SEUs: Για πιστοποιημένους PMPs, PMI-ACPs, PMI-PBAs, PgMPs, CSPs
Οι PMPs/PMI-ACPs λαμβάνουν 2 PDUs.
Οι πιστοποιημένοι κατά Scrum Alliance λαμβάνουν 2 SEUs.
Για περισσότερες πληροφορίες επικοινωνήστε με τον:
Theofanis Giotis | Θεοφάνης Γιώτης, PMP, PMI-ACP, PMI-PBA
Certified Scrum Master (CSM), Certified Scrum Professional (CSP)
MSc, Ph.D. C., PRINCE2 Trainer
PMI-GREECE, Vice President, Events, 2017 - 2020

Have questions about PMI-GREECE Networking Event at BEER ACADEMY (Opposite to HYGEIA Hospital) | 11.July.2019, 20:30-24:00?
Contact PMI GREECE CHAPTER
When & Where

Beer Academy (Απέναντι από νοσοκομείο ΥΓΕΙΑ"
ΚΗΦΙΣΙΑΣ και ΚΑΡΕΛΛΑ 45
Ισόγειο
15233 ΧΑΛΑΝΔΡΙ
Greece


Thursday, July 11, 2019 from 8:30 PM to 11:30 PM (EEST)
Add to my calendar