Plywood Presents - a one day conference in August for dreamers, thinkers & entrepreneurs to engage with others, learn new things and do good
About this event
The doors we have walked through in the past year are few. We can count them. We have been boxed up into spaces of safety and spending time with the people closest to us. Our ideas have been stifled. Our growth has been limited. Our systems have been challenged. Meanwhile, cultural problems have expanded. We are in a clarity moment for our lives and our work.
This moment leads us to a simply confusing question: What do we want next?
As the doors swing back open. We are not the same, so our work will not be the same and hopefully our actions. Our opportunity is to determine which doors to knock on, to walk through or close. Just because we did before doesn't mean we will today. Just because we can doesn't mean we should. Just because a door is open doesn't mean we must go through. We must integrate wellness in the midst of openness. This is our moment of clarity.
Plywood Presents has always been about purpose, about opening doors and connecting people because of those open doors. We have hundreds of clarifying stories from moments at this gathering. The world has changed and this can be a personal shift for good. Join us. Claim this moment to find your renewed self, challenge back to business and to contribute forward to a better world. Begin again.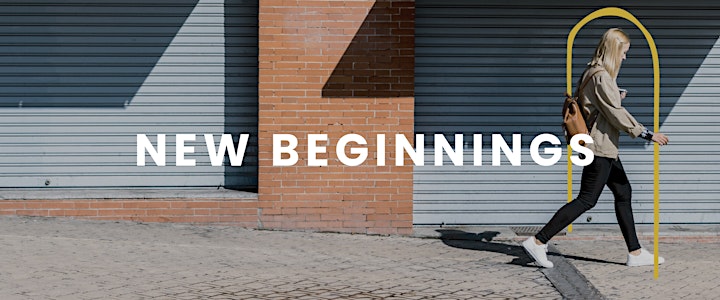 *Tickets are non-refundable but can be transferred to another person. Please reach out to AnnaA@plywoodpeople.com
Organizer of Plywood Presents: New Beginnings
Plywood is a nonprofit in Atlanta leading a community of startups doing good. Funded by our events and donors, we are able to provide social entrepreneurs, creatives and non-profit leaders with content, curriculum, and community as they launch and sustain.  We exist to help our community make problems go away that impact our culture, the hurting, poor, oppressed and under-resourced people.