Description
ABOUT
Pluto Power Shift is a quarterly after-work panel series curated by the Pluto team. Our goal is to bring together the brightest minds in Diversity & Inclusion to speak about why these issues matter, especially for companies who are starting to develop their efforts and enjoy hearing some advice.
A play off Earth, Wind, & Fire's hit single, "September," join us this month as we explore the relationship between diversity & inclusion and harassment, discrimination & misconduct. We'll discuss why this is now a CEO-level issue; how misconduct produces toxic, underperforming workplaces; and how there's both a growing number of cases and yet remaining systemic underreporting.
We'll also discuss actionable steps stakeholders can take to unlock higher business growth including comprehensive D&I measurement, incident reporting mechanisms, harassment training, bystander intervention and more.
Check out the recap from our first event here.
We look forward to you joining us there!
**Want to attend, but short on change? No worries! E-mail us at events@pluto.life for a template to request your employer to reimburse you or pay for your ticket.**
---
EVENT AGENDA
6:30 pm - Doors open and networking
6:55 pm - Panelists intros
7 pm - 8 pm - Discussion
8 pm - 8:30 pm - Q&A and close
---
PANELISTS
Meredith Finn (VP, Salesforce)
Nabilah Irshad (VP of Legal & Business, NewsCred)
Wade Davis (Inclusion Consultant & Culture Advisor at NFL, Google, and Netflix)

---
MORE ABOUT OUR PANELISTS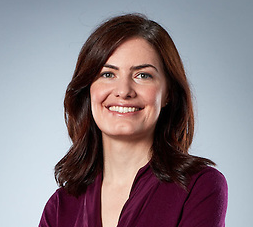 Meredith Finn is a Vice President for Salesforce focused on leading impact and strategic investments in companies that complement Salesforce's ecosystem. Meredith has led over 45 strategic investments on behalf of Salesforce including Ellevest, Andela, Twilio, Anaplan, Optimizely, Pendo, and Cogito. She was named a Global Corporate Venturing Rising Star in 2018 and was selected as a 2018 Economic Club of New York Fellow. Before joining Salesforce Ventures, Meredith worked in finance at Twitter and Google, and as a technology and media investment banker at Evercore Partners and Citigroup. Her experience includes venture investing, buy-side and sell-side M&A, LBO, IPO, and strategic corporate finance and advisory roles. Meredith has an AB in Economics from Harvard University and an MBA with Honors from Columbia Business School.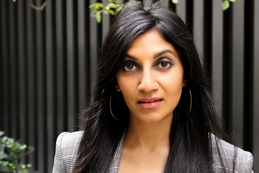 Nabilah Irshad is an attorney and tech leader in NYC. She's the VP of Legal & Business Affairs at NewsCred, a content marketing company. She handles all things legal, privacy, commercial and business development. She's on NewsCred's leadership team and is a co-founder of their Diversity Council, which most notably hosts an annual International Women's Day event bringing together changemakers across the NYC tech community. She's passionate about diversity and inclusion efforts, with an emphasis on driving solid business outcomes and impacting people's careers. Nabilah is also an avid mentor and coach for youth and young professionals.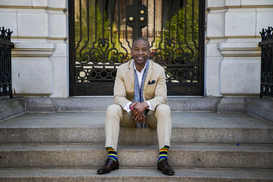 Wade Davis, Former NFL Player, is a thought leader, public speaker, and consultant on gender, race, and orientation equality. Wade is the NFL's first LGBT inclusion consultant and currently consults for numerous professional sports leagues on issues at the intersection sexism, racism and homophobia. Wade creates league-wide inclusive leadership strategies, leads inclusion-training sessions for coaches and players, and builds and launches national engagement initiatives. In addition to his work in sports, Wade is currently consulting and advising at Netflix, Google, 21st Century Fox, Viacom and others to co-create transformative solutions to build inclusive corporate cultures. Additionally, Wade coaches senior leaders to adapt and flex their leadership styles to meet the needs and develop their entire employee population.