Description
Join us for this year's PLUS²: Healing the City.
In cities like Los Angeles, health disparities are continuing to grow at a rapid rate. We understand that "health" in urban areas goes beyond fighting illnesses and preventing diseases.

The quality of life of residents in marginalized communities, especially, is affected by factors like income and racial inequality, and the physical and built environment. These among other obstacles impact the way we live, where we live, and our ability to access the tools we need to sustain a dignified quality of life.
At PLUS² this year, we're interested in examining the intersection of health, economics, and the city. Beyond clinical health, what are some of the barriers preventing residents in urban areas from being healthy? And how can we think differently about who gets the opportunity to heal and live healthy lives?
The full-day summit will consist of short talks and panels from invited leaders and influencers, followed by a thoughtful discussion with our guests; that means you!

We invite you to join us for the whole day, or just for the sessions that interest you the most. We'll break for lunch and will end the day with a hosted a cocktail hour on site. Hope to see you there!


Speakers



Schedule
PLUS² is an open-format summit, where guests can join us for the whole day, or come for select sessions:
8:00 am – Registration with Coffee & Pastries
Sponsored & Provided by Philz Coffee, Groundwork Coffee Co. and Northgate Gonzalez Market
9:00 am – Welcome & Morning Sessions
9:15am - Who Gets to Heal
Chani Nicholas, Astrologer & Writer


9:55am - The Equity of Fresh Air and Planning
Bill Roschen, Roschen Van Cleve Architects
Regina Freer, Politics Department at Occidental College
Dr. Anthony Moretti MD, Pediatrics at White Memorial Hospital


10;45am - Homes for Hope: Housing the Homeless in the Face of NIMBYism
Sofia Borges, MADWORKSHOP & USC School of Architecture


11:25am - Local Resistance: How Our Neighborhoods are Setting the National Agenda for Environmental Equity
Aura Vasquez, Center for Popular Democracy
Jorge Madrid, Environmental Defense Fund
Yesenia Fernandez, East Yard Communities for Environmental Justice (EYCEJ) & Professor at Cal State Dominguez Hills

12:15 pm – Lunch

Afternoon Sessions
1:20pm - Moving Towards Health Equity: Perspectives from Philanthropic Leaders
Manal Aboelata, Prevention Institute
Beatriz Maria Solís, The California Endowment
Jennie Carreon, AltaMed


2:05pm - Mobility in Mexico City: Bikes, People, Policy, and Politics
Dhyana Quintanar Solares, Nexity


2:45pm - Landscape Urbanism as a Vehicle for Engagement & Change in the Public Realm
Mia Lehrer, Mia Lehrer + Associates


3:25pm - Capitalism Makes Us Sick
Niki Okuk, Rco

² Material Reuse

4:00 pm – Cocktail Hour
About #PLUS2LA
The Planning and Land-Use Strategies Summit (PLUS²) is an annual conference curated by LURN, a community development nonprofit organization based in Los Angeles.
PLUS² is a response to the lack of convenings that explore the intersections of innovation and community development, and aims to spark critical thinking and collaboration around issues related to urban areas, community building and innovation. PLUS² is a space for guests to engage with speakers, and dream up an actionable vision for the communities we work in and the residents we care about, together.
Thank you to our Sponsors!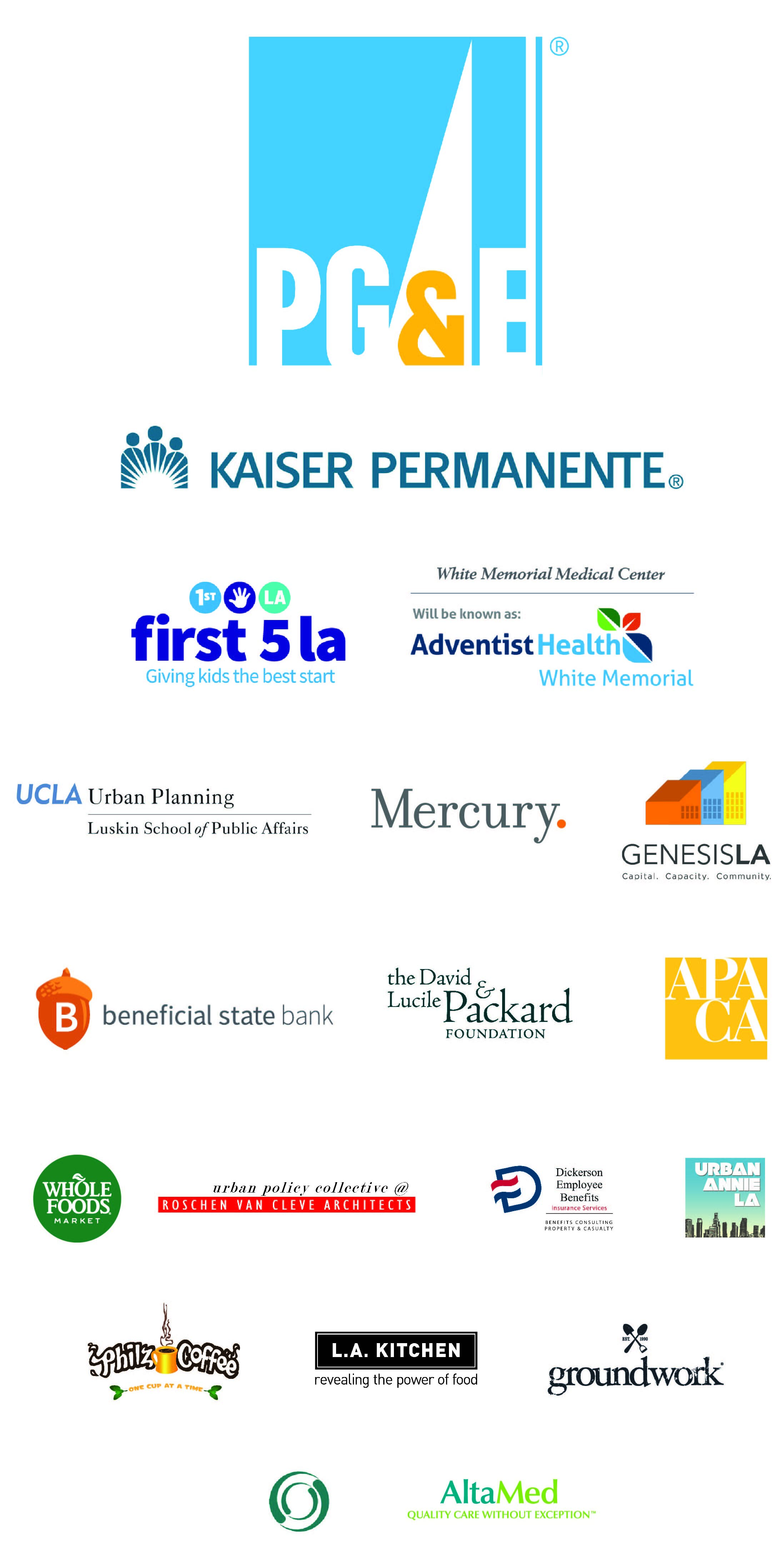 Questions?
Questions about the agenda, donations, tickets or anything else? No one will be turned away for lack of funds. Send an email to natalie@lurnetwork.org. Check our Facebook Event page here to let everyone know you're coming!

#PLUS2LA