Description
LEARN WHATS GOES BEHIND THE WALLS:
Getting Started
Think of the valve as the engine that powers the spray functions or the brain that brings water, steam, music and light together for a full sensory experience. There are a number of ways to power and control the water in your shower, depending on the look and the type of experience you prefer, from traditional manual valves and controls to a digital valve and touchscreen. This guide will lead you through the differences and help you choose the best option for you. Click and explore the tabs above to learn about valves and controls.
Manual Trim
Most people like to begin with the trim–the controls you see on the wall–before moving on to the valve. You will need both, but let's begin with the trim. The majority of showers and bath/showers use manual trim–if it's not digital, it's manual. Manual trim comes in a number of styles and finishes.
Shower Valves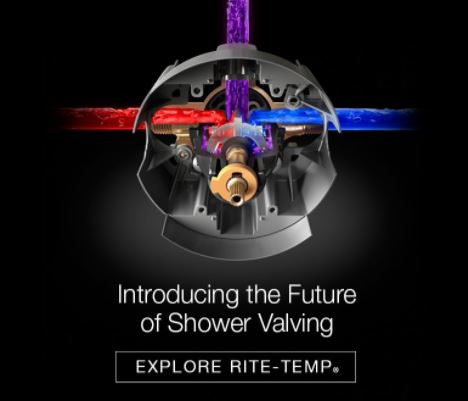 To create your ideal shower, you need to choose the right valve to power it and controls that give you the look and experience you're after. There are a number of options; it's truly a matter of knowing what you want and bringing the right elements together.
LEARN THE DIFFERENCE IN VALVES:
PRESSURE-BALANCING VALVES

THERMOSTATIC MANUAL VALVES

THERMOSTATIC DIGITAL VALVES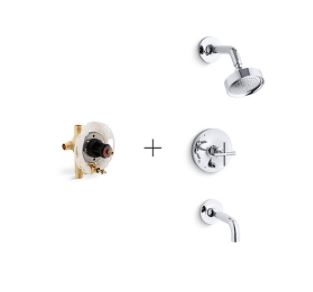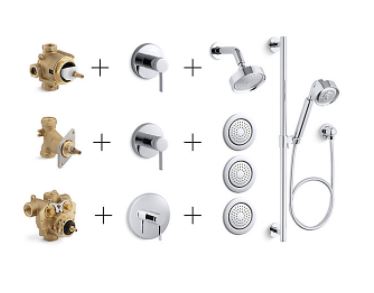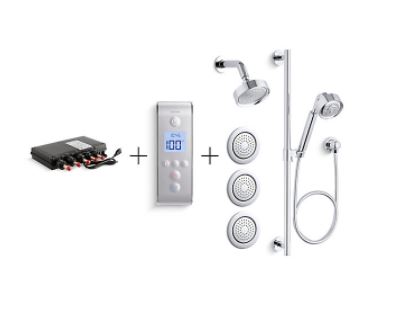 Digital Controls
Why choose a digital shower? Because it gives you greater precision, control and customization than a manual shower. Its intuitive interface is incredibly easy to use, and it eliminates the handles and knobs of a manual shower, giving you a clean, uncluttered space. Plus, digital thermostatic valve technology guarantees accurate and safe temperature control.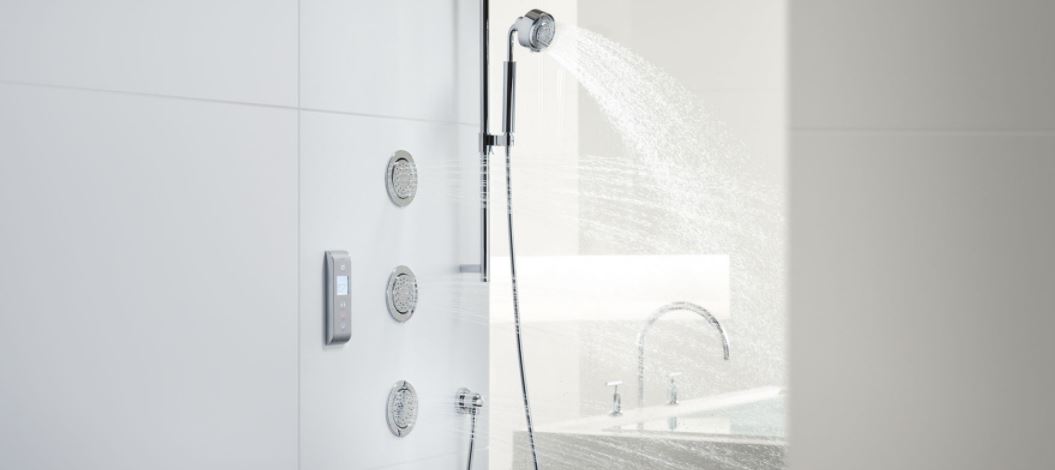 SAVE WATER EVERY DAY
At Kohler, we believe great design is form and function in perfect harmony with the environment. This means designing products that don't just look beautiful and perform exceptionally well, but also use significantly less water. Because lowering your water usage shouldn't mean lowering your standards.