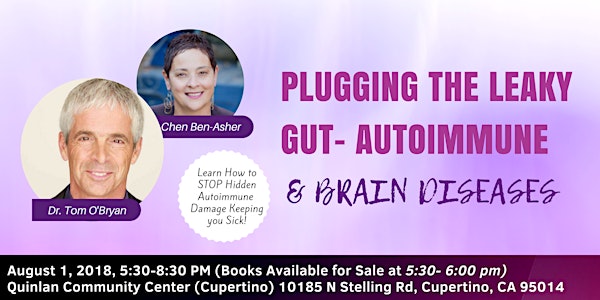 Plugging The Leaky Gut- Autoimmune & Brain Diseases
When and where
Location
Quinlan Community Center (Cupertino) 10185 N Stelling Rd, Cupertino, CA 95014
Description
PLUGGING THE LEAKY GUT - AUTOIMMUNE
& BRAIN DISEASES
---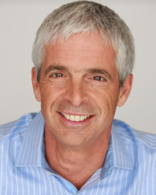 PLUGGING THE LEAKY GUT - A 'GATEWAY' TO AUTOIMMUNE DISEASE & BRAIN DISEASES
By: Dr. Tom O'Bryan
We absorb the vast proportion of our vitamins, nutrients, and foods through intestinal permeability, whether transcellular or paracellular-it is a normal function of our intestines. In this presentation, Dr. O'Bryan will discuss the underlying gateway mechanism in the Development of Autoimmune Disease, and a Comprehensive Approach to Healing the Gut.
Bio
Dr. Tom O'Bryan is an internationally recognized and sought-after speaker and workshop leader specializing in wheat, gluten, and autoimmune diseases. He holds teaching faculty positions with The Institute for Functional Medicine and the National University of Health Sciences. He has trained and certified tens of thousands of practitioners around the world. He is the founder of TheDr.com and the visionary behind The Gluten Summit.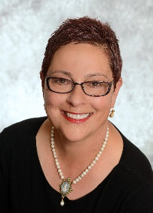 THE NUTRITIONAL MISSING PIECE TO SUPPORT YOUR BRAIN
By: Chen Ben-Asher
Gluten and other grains can lead to autoimmune conditions causing neurological dysfunction such as brain fog, irritability, depression, mood disorders and dementia. Chen Ben Asher will discuss strategy to reduce inflammation and Autoimmune progression with real food and nutritional supplements.
Bio
Chen Ben-Asher, M.A, Board Certified Nutritionist, author of Amazon Best Seller –"What If Gluten Free Is Not Enough?". A leading authority on weight, women's health & gluten. A Functional Clinician who provides a holistic approach by looking at root causes of body system imbalances.
FAQ
How can I contact the organizer with any questions?
Please contact:
Chen Ben-Asher
Phone no: 408-966-4972
Email: contact@mor-nutrition4life.com