Description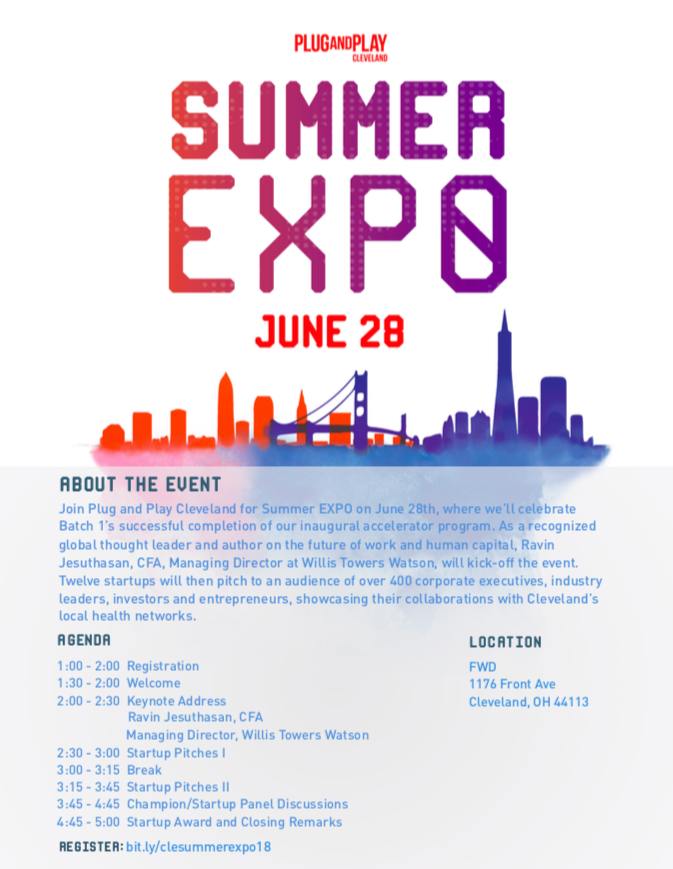 About this Batch:
In Spring 2018, Plug and Play Cleveland Innovation Platform began it's first inaugural Health & Wellness accelerator program. Plug and Play evaluated hundreds of startups from across the globe based on Cleveland Clinic and JumpStart's technology interests focused on provider facing digital health solutions and connected health innovation.
About the Innovation Platform:
In partnership with the world-renowned Cleveland Clinic and JumpStart, our innovation platform creates an environment that empowers entrepreneurs to connect with investors and develop their cutting-edge technology. We combine Silicon Valley's established ecosystem and Cleveland's thriving medical community to create the ultimate hub of digital health innovation.