Description
On October 22, 2019, Plug and Play Cleveland is teaming up with Cleveland Clinic's Medical Innovation Summit to bring you real-world examples of open innovation in a hospital setting.
Our Expo will showcase 10 global startups making strides with pilot engagements inside Cleveland Clinic and University Hospitals. Partners Philips, Einstein Hospitals, JumpStart and other experts will share health innovation insight. The startups, partners and global healthcare experts will cover the elements of successful open innovation, including how problem statements and innovation needs are defined and hospitals overcome challenges working with startups to achieve early results and success.
AGENDA
1:30 PM - 2:00 PM Registration
2:00 PM - 2:05 PM Welcome by Plug and Play Cleveland
2:05 PM - 2:25 PM Fireside Chat: Brian Donley, CEO Cleveland Clinic London
2:30 PM - 3:00 PM Startup Pitches Group I
3:00 PM - 3:10 PM Break
3:10 PM - 3:25 PM Featured Speakers: Cleveland Clinic and University Hospital clinicians and champions
3:25 PM - 4:00 PM Startup Pitches: Group II
4:00 PM - 4:05 PM Closing Remarks
4:05 PM - 5:00 PM. Networking Reception
Featured Speaker: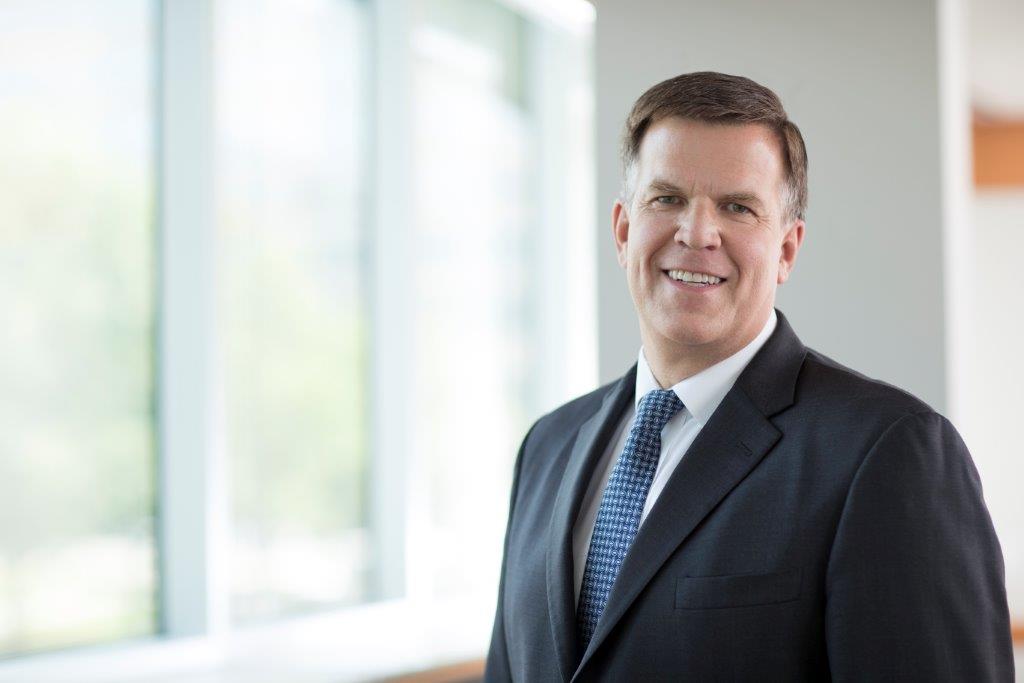 Brian G. Donley, M.D.
Dr. Brian Donley began his new role as Chief Executive Officer of Cleveland Clinic Londonin March 2018. Just prior to this appointment he was Chief of Staff and Chief of Clinical Enterprise of the Cleveland Clinic Health System starting in January 2015. Prior to that, he served as President of the Regional Hospitals of the Cleveland Clinic Health System and eighteen Family Health Centers. Dr. Donley is a Professor of Surgery at the Cleveland Clinic Lerner College of Medicine. Dr. Donley attended the University of Notre Dame for his undergraduate studies, graduating Phi Beta Kappa. He graduated with distinction from the University of Michigan Medical School and completed his residency in orthopaedic surgery at the University of Michigan. He also attended Harvard Business School completing the Advanced Management Program.
Featured Startups:
Gyant
utilizes a combination of deep intelligence, physician oversight and a human-driven, empathetic approach to drive meaningful patient-doctor engagements while improving care utilization and pathways.
Alertgy
Alertgy Inc. has a groundbreaking technology to non-invasively monitor blood glucose levels on demand for diabetics.
WizeCare
Patient engagement and personalized treatment recommendations for home-based physical care using a comprehensive platform that combines personalized therapeutic care protocols and motion tracking capabilities during each session, WizeCare gathers real-time data to generate objective outcome measurements as a standard.
Vayyar
Vayyar Imaging creates 3D sensing and monitoring solutions based on a unique RF technology.
YouScript
Synthesizing all evidence impacting drug response to support the right decision at the point of care.
Augment Therapy

Augment Therapy is a software solution to the problems of pediatric physical therapy. It looks like a game to the patient, but solves real problems for the clinic and therapist. Children do their exercises in front of a 3D camera which mirrors their own image and environment onto the screen in front of them.
... and more startups to be announced!
Seating is limited and we are expecting a larger than normal turnout due to the Medical Innovation Summit. Please RSVP early to secure your spot!