Plimoth Plantation - Members Appreciation Week - Free movie!

Daily Event: 2:30 PM to 3:30 PM (EST)
Event Details
FEBRUARY VACATION – MEMBER APPRECIATION WEEK!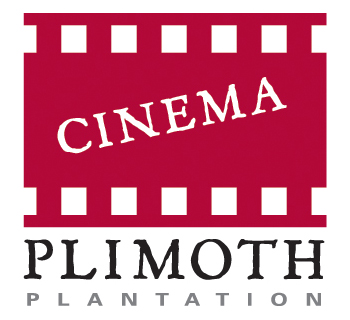 Every day at 2:30 p.m. during February vacation, members can bring their children, free of charge, to watch five of the Oscar nominated animated shorts in Plimoth Cinema!

The short films are unrated, but are all in the G or PG range. Please read descriptions below and use your own discretion. Total program is 57 minutes

Movie will be played after the February workshops each day.

Get A Horse – USA (6 minutes) – Disney's Mickey Mouse and the gang get into some cartoon craziness. A wonderful mix of classic and modern animations. Language: English

A La Francaise – France (7 minutes) – Silliness abounds in Versailles 1700 at the royal court of fancy chickens. Language: Silent

Mr. Hublot – France (12 minutes) – Mr. Hublot lives a very ordered life until a homeless puppy arrives and Mr. Hublot's life is forever changed. Language: Silent

Room On The Broom – UK (26 minutes) – A witch and her cat take to her broom for a joyride on a beautiful day. They meet new friends along the way who could use a ride. When danger approaches, the witch finds who are her real friends. Language: English

The Blue Umbrella – USA (6 minutes) – PIXAR brings us a love story from the rain swept streets of the big city. Language: Silent
Organizer
Plimoth Plantation
Who We Are
Plimoth Plantation is a not-for-profit museum supported by admissions, contributions, grants and generous volunteers.
What We Do
Plimoth Plantation, less than an hour south of Boston and minutes from Cape Cod, is a living museum dedicated to telling the history of Plymouth Colony from the perspective of both the Pilgrims and the Native Wampanoag people. The museum is a Smithsonian Institution Affiliate that includes Mayflower II, a full-scale reproduction of the original ship that sailed to Plymouth in 1620. Visit our Craft Center and Plimoth Bread Company. Enjoy independent films at Plimoth Cinema.
What Matters
Our guests' experience is at the heart of what we do. The setting, the staff and a compelling approach to history combine to provide a memorable visitor experience. We are successful when a satisfied visitor recommends us to family and friends.
Plimoth Plantation - Members Appreciation Week - Free movie!