Description
Join hosts professional artist Daina Deblette of Ocean Art Studio, and skippers Marilyn and Michael Guille, as we spend the day cruising and painting together on this memorable creative West Coast adventure!

Feel your senses heighten and your creativity begin to spark as you come aboard the MV Wind Walker, in anticipation of one of the richest experiences the Southern Gulf Islands has to offer. The Wind Walker, a 38' 1965 Chris Craft, is a rare and classic wooden boat that's been on the West Coast for its entire 55-year life, and cruising the Gulf Islands with her present owners exclusively for the past 20+ years. Together, we will enjoy our coastal island paradise as we are blessed with the sights and sounds of our natural wild habitat - orcas, dolphins, seals, otters, eagles, and cormorants are among the most common sightings. The Wind Walker has been known to detour off course to follow a pod of whales - such spontaneous encounters with wildlife are part of the fun and adventure, so it's best to keep your post-cruise schedule open.

This season we are offering two opportunities to cruise and paint together, each location different and full of beautiful inspiring views. Novice and experienced Plein Air Painters are welcome to document their experiences with their own chosen medium and field kit - from sketching, to watercolour journaling to oil or acrylic painting with a portable easel. If painting in oil, make sure you also pack a wet canvas carrier to protect your artwork (and others).

June 14th Cruise: Salt Spring to Galiano Island
We will begin our day at 9:30am in Long Harbour on Salt Spring Island and cruise over to Galiano Island where we'll drop anchor at the north end of Montague Harbour Marine Provincial Park, a beautiful ancient white midden beach. Here you'll be free to set up wherever you are inspired to and paint for up to 5 hours. Explore the beaches and trails at your leisure, swim, or take one of the single or double kayaks out for a paddle. A picnic lunch will be provided. After our afternoon of painting and play, we'll head over to reconnect and share our day over dinner at The Crane and Robin, Galiano's only casual seaside dining with stunning views and a wide variety of seafood dishes. Check out their mouth-watering menu here: https://www.craneandrobin.com/our-roots After dinner we'll cruise back over to Salt Spring Island just in time to catch the beginning of sunset, and if we're lucky with more sightings along the way, pause to enjoy the wildlife a little longer...

September 22nd Cruise: Salt Spring to Russell Island
We will begin our day at 9:30am from Ganges Harbour and cruise out to Russell Island Marine Park and drop anchor for the day, returning to the dock before dinnertime. Russell is a small island with a rich First Nations history (you'll have the opportunity to walk on an ancient midden and hike to view culturally-modified trees), and a more recent-history Hawaiian settlement (the 110-year-old homestead still stands), now a Gulf Islands National Park. The scenery and tropical colours of the beach here offer stunning painting opportunities! Recreational activities to enjoy during your day here can include swimming, hiking and paddling in the kayaks supplied by our hosts. Enjoy the picnic lunch provided on island or aboard the Wind Walker.

What to expect
Daina will begin each day's painting session with a demo, share some tips and inspiration with the art of seeing, discuss composition and how to handle challenges that may arise within each of our chosen mediums. Each participant will have opportunities with Daina for one-on-one guidance throughout the day. Lunches and non-alcoholic beverages including bottled water will be provided as part of your cruise. For the June cruise to Galiano, dinner and alcoholic beverages will be enjoyed at each participants' personal expense. Amenities such as pit toilets are provided at the parks, and there are onboard facilities for your comfort. There is a dinghy on board to transport participants and gear to our destinations, as well as a single and double kayak to enjoy.

All levels of art experience are welcome! Partners who do not wish to participate in the painting experience, but wish to join us for the cruise, are welcome aboard at a lesser rate. Please note, as this is a Plein Air Painting Cruise, this offer only applies towards 2nd tickets for companions, to ensure a small group experience.

This will be a plein air painting experience like no other! Embrace the magic of the Southern Gulf Islands and enjoy learning from a five-star instructor. We know this will be a memorable highlight for years to come.

See you on the dock!


---

About the Hosts:

Daina is a professional oil painter of 16 years, and the owner/creative director behind Ocean Art Studio & Gallery on Salt Spring Island. She has been teaching art to children and adults since 2006, beginning at a P-8 private school in Nova Scotia, and expanding throughout her travels around the world. Following her passion to spread the joy of creativity, Daina relocated Ocean Art Studio from Nova Scotia to Salt Spring Island in 2016, an ocean-inspired fine art gallery and teaching studio where she holds workshops and art camps in all media year-round. You can find Daina at the Studio painting or teaching generally between the hours of 12-4, Monday to Saturday. The Studio is located at 19A-315 Upper Ganges Road in Merchants' Mews above the Barber Shop. To learn about upcoming workshops and art camps, visit www.oceanartstudio.eventbrite.com.


Michael and Marilyn both have some First Nations heritage, so there's salt water in their veins ;-). Our hosts have been entrepreneurs their entire lives, including running eco-tourism charters for several years on Vancouver Island; Marilyn has also been a freelance writer for 30+ years, and uses her story-telling abilities to relate details about the boating life and our Gulf Islands surroundings. They live full time aboard the Wind Walker, and love to share the boating lifestyle, and our beautiful west coast, with anyone else who loves to be out on the water. You'll feel relaxed and confident with these knowledgeable co-captains hosting our day … and you'll even have the opportunity to take the helm if you want!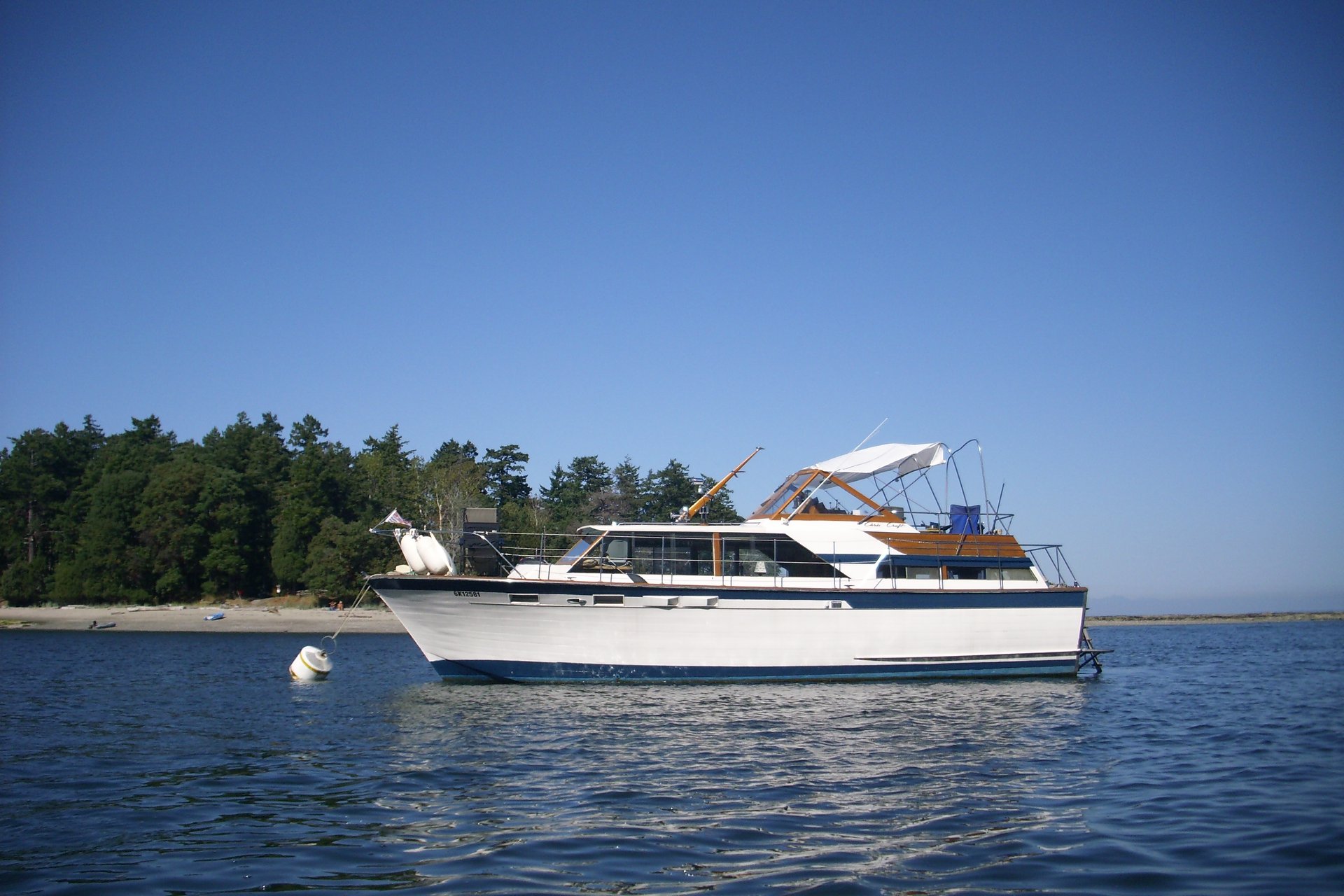 ---
Testimonial:
"Daina… I have so enjoyed your class. You will not know how much. I have appreciated your quiet and reflective manner and your appreciation of where your students are in watercolour. A difficult task given our individual abilities. But your listening skills in such a careful and thoughtful manner to each participant as you figured out where each of us was… that is an incredible gift. I sure feel more confident about recording what I see..." - S. Savage, Salt Spring Island Tourism Info Centre
---
Audit Policy: Only paid workshop participants will be admitted during the Workshop sessions.
Waiver: As our guest, you are required to comply with our safety rules and are cautioned to heed all warnings. By accepting admission with this event ticket, you agree to release us from all responsibility for any loss, injury or damage which you may suffer, excepting any loss, injury or damage caused by our reckless, willful or grossly negligent acts. A general waiver will be presented to you for review and signing upon your arrival.
REFUND POLICY: We offer a 24-hour grace period on new registrations. If you have second thoughts about participating in your workshop within 24 hours of your registration, we shall refund your deposit less the processing fee. Afterward, all ticket sales are final. Should you not be able to participate in the workshop, we can help you sell your ticket, provided there is a wait list.