Description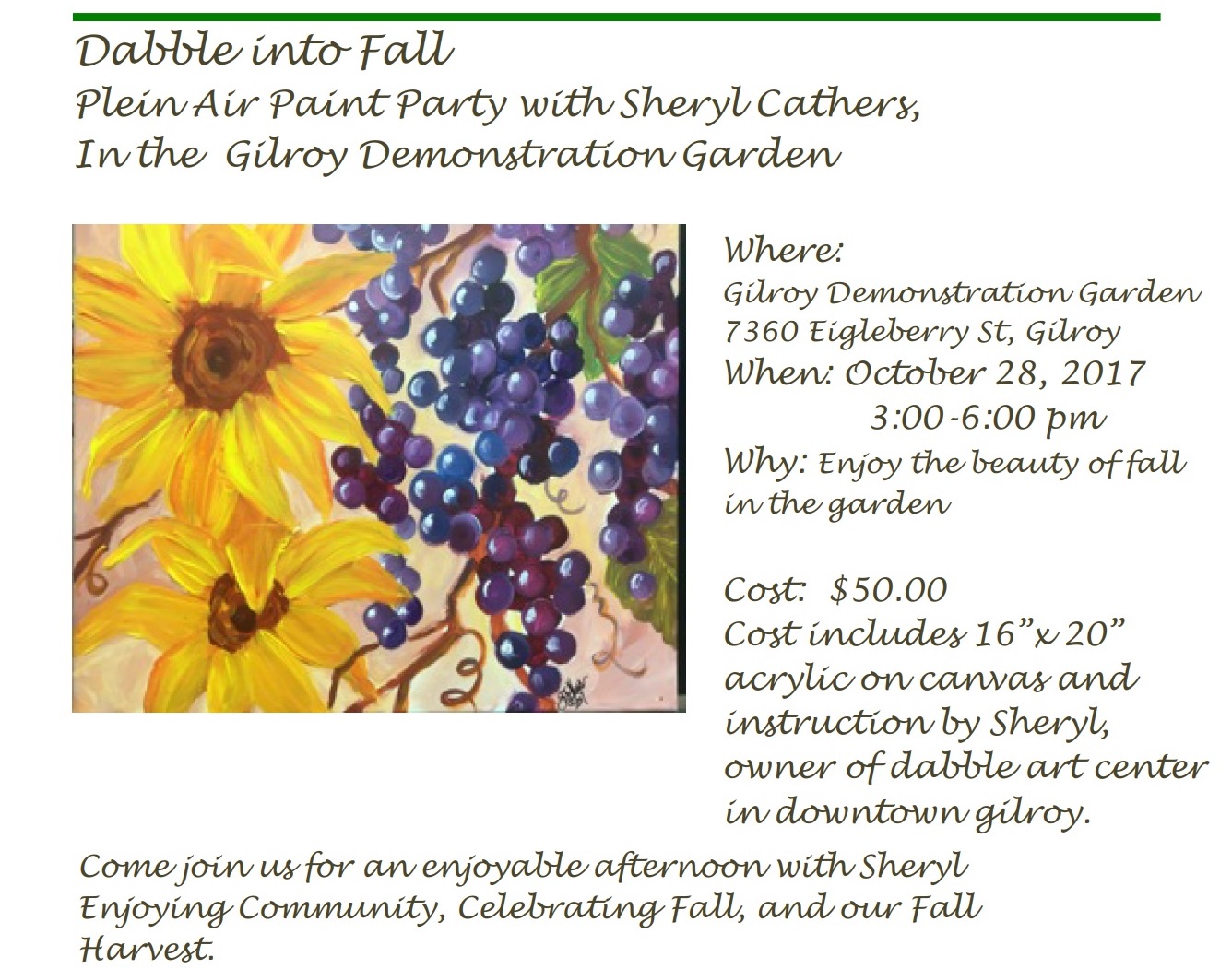 ---
Dabble into Fall with Artist Sheryl Cathers in the Gilroy Demo Garden, fall grape vines and end of harvest surprises in the garden.
We will be painting acrylic on 16"x20" canvas, while enjoying the fruits of the late harvest.
Cost:$50.00 includes acrylics, canvas, and instruction by Sheryl.

Sheryl owns and operates a local art studio in Gilroy where she instructs locals on a variety of painting styles.
The Gilroy Demonstration Garden is open daily for enjoyment with weekly volunteer days. Our mission is to promote healthy living, volunteers take home fresh organic produce for their labor, also donate to local food bank, and Saturday Farm Stand Sales.
---
Date and Time
Location
Refund Policy