Plein Air Paint-Out Session | Mud Lake

Wednesday, July 9, 2014 from 1:00 PM to 4:00 PM
Event Details
Paint Session
Join an artist painting session led by local artists, Valerie Meyers and Jeannie DeMarinis at Mud Lake. Children between the ages of ten and fifteen are welcome to attend with parental supervision. This session is meant for those applying to the Outdoor Creations - A 2014 Boulder County Juried Art Show.
This is not a class. The artists leading the session will available for support and guidance as you create your work.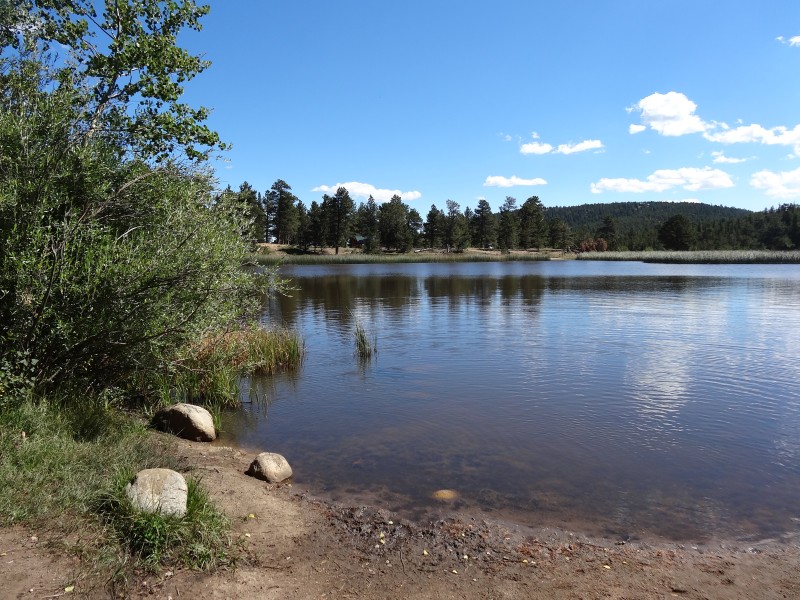 Mud Lake

Outdoor Creations - A 2014 Boulder County Juried Art Show
Boulder County Parks and Open Space is holding its second Plein Air art exhibit from October 10 through November 7, 2014. Selected work will be exhibited at the Great Frame Up - Longmont during this time. The "Paint-Out" period will take place between June 1 and August 10, 2014. The deadline for submissions is August 14, 2014. Learn more at BoulderCountyOpenSpace.org/paintout.

About The Leaders
Jeannie DeMarinis
Jeannie DeMarinis began drawing and painting when she was a child. As an adult, she turned to teaching. During her 31 years as an elementary teacher she continued to do a variety of artwork part time. After retiring six years ago, she devoted herself to oil painting. 
She has studied drawing and painting at the The University of Colorado Extension, Front Range Community College, Adams State College and the Art Student's League of Denver. She has taken workshops/studied painting with Karen Vance, Tyler Alpern, Jake Gaedtke and Kim English.
Her work has been shown in Longmont at the Muse and the Old Firehouse Galleries, The Loveland Art Museum, The Ramon Cano Gallery in Mante, Mexico,The Link Gallery in Cheyenne, Wyoming and the Denver Public Library.
She loves plein air painting. You just might see her outside painting in any month of the year and in almost any weather!
Valerie Meyers
Painting outside combines Valerie's love of art and nature. Although Valerie has lived in Boulder for many years she was originally a North Idaho farm girl. She grew up with a deep respect for the land and its beauty.  Valerie often paints outdoors in natural light, seeking views that stimulate an emotional response.  Also, because she has a background in architecture, she enjoys painting landscapes with buildings reminiscent of her rural roots. Valerie is a member of Plein Air Artists of Colorado and Plein Air Painters of Estes Park, the American Plains Artists, the Louisville Art Association, Cultural Arts Council of Estes Park, and Old Firehouse Art Center. She has numerous merit awards to her credit as well as Best of Show in the LAA Christmas show. Valerie's work can be seen year round at Deselms Gallery in Cheyenne, WY, and other juried venues.

When & Where

Mud Lake
2034 County Road 126
Nederland, CO 80466


Wednesday, July 9, 2014 from 1:00 PM to 4:00 PM
Add to my calendar
Organizer
Boulder County Parks & Open Space
Plein Air Paint-Out Session | Mud Lake