Plein Air Paint-Out Session | Alexander Dawson

Wednesday, June 18, 2014 from 4:30 PM to 7:30 PM
Event Details
Painting Session
Join an artist painting session led by local artists Lamya Deeb and Scott Lancashire at Boulder County's Parks and Open Space property Alexander Dawson. Sixteen years and older are welcome, unaccompanied by a parent. This session is meant for those applying to the Outdoor Creations - A 2014 Boulder County Juried Art Show.
This is not a class. The artists leading the session will available for support and guidance as you create your work.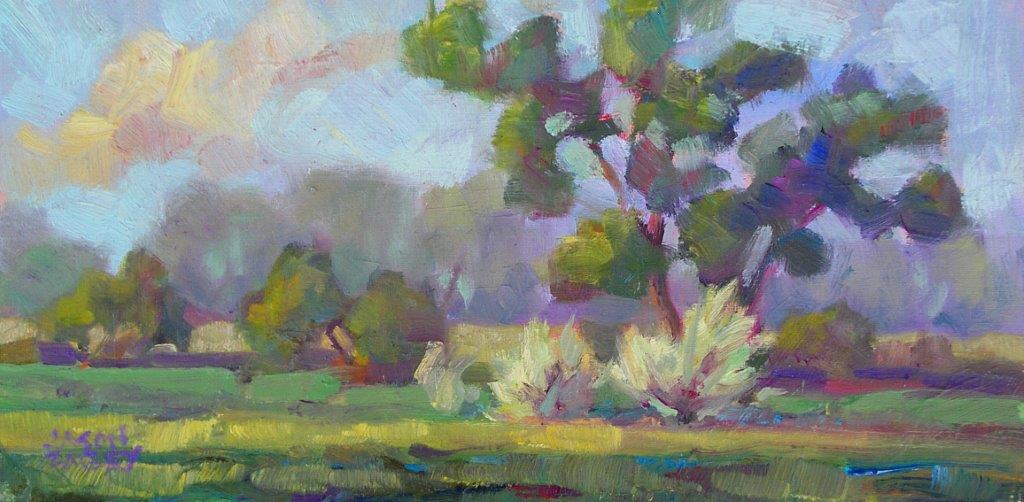 "Jasper's Evening" - Alexander Dawson Property - Painting by Jason Emery

Outdoor Creations - A 2014 Boulder County Juried Art Show
Boulder County Parks and Open Space is holding its second Plein Air art exhibit from October 10 through November 7, 2014. Selected work will be exhibited at the Great Frame Up - Longmont during this time. The "Paint-Out" period will take place between June 1 and August 10, 2014. The deadline for submissions is August 14, 2014. Learn more at BoulderCountyOpenSpace.org/paintout.

About The Leaders
Lamya Deeb
Boulder-Longmont area plein air artist Lamya Deeb paints the landscape in both oil and pastel. Her aim is to capture a special moment of experience in nature — a moment of unexpected beauty, briefly encountered. She paints on location year round and has received numerous awards including Best of Show at the 2013 Plein Air Artists Colorado National Juried Exhibition.
Scott Lancashire
Scott is a retired architect who has been pursuing painting and drawing for the past eight years. He originally moved west from Michigan to go to college and earned a B.S. in zoology from the University of Wyoming. He continued his education at Arizona State University where he received his architecture degree. He considers the human form and the natural world as the most fascinating subjects, and he works in both of these areas. Scott's approach to painting draws heavily from his formal training in design. He also learns from working around other painters and through the daily exercise of trial- and-error.
When & Where

Alexander Dawson Property
10455 Dawson Drive
Lafayette, CO 80026


Wednesday, June 18, 2014 from 4:30 PM to 7:30 PM
Add to my calendar
Organizer
Boulder County Parks & Open Space
Plein Air Paint-Out Session | Alexander Dawson