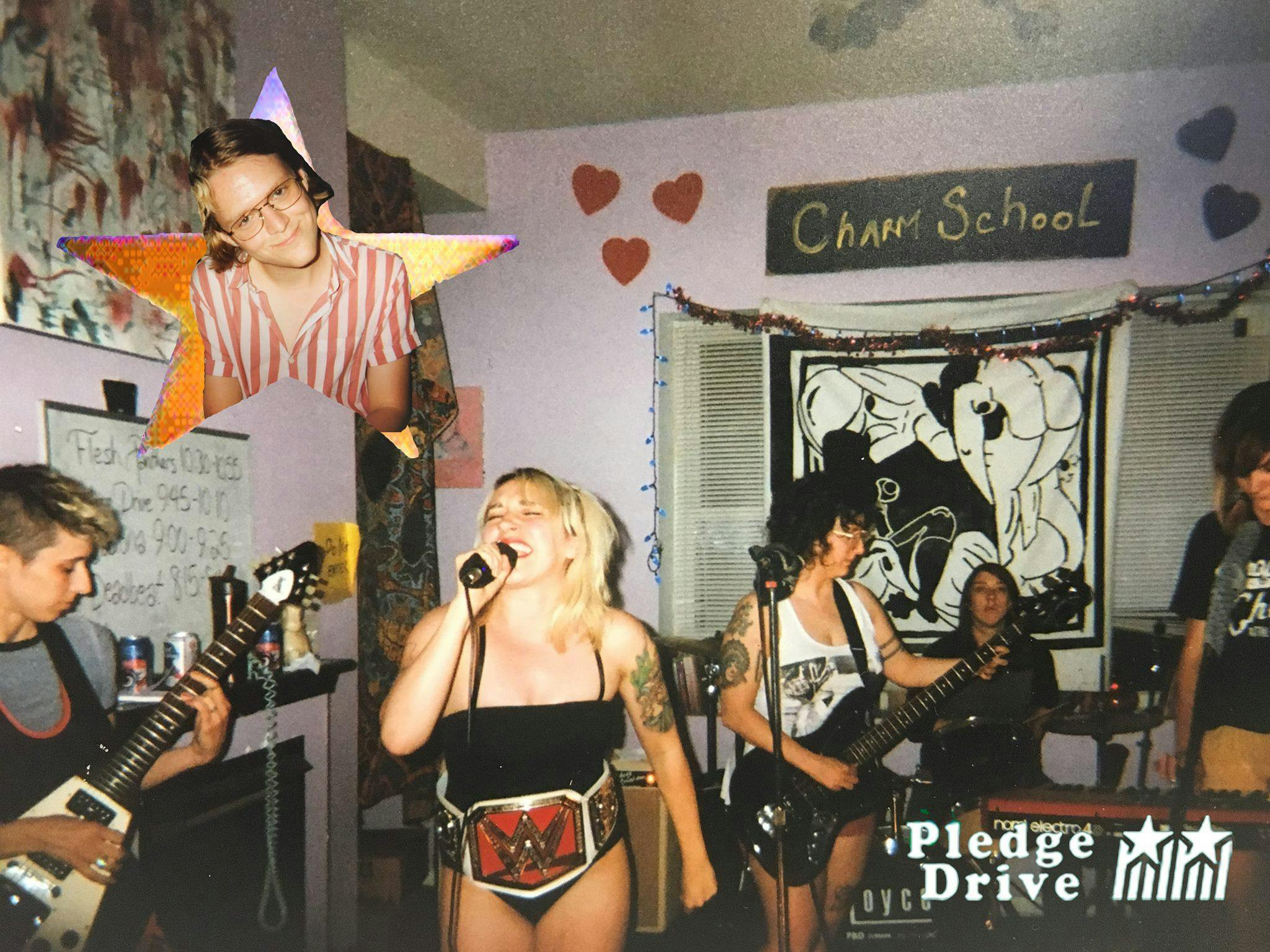 About this Event
$8 // 21+
---------------------
The members of PLEDGE DRIVE all met while volunteering in the call room of their local public broadcasting Spring Pledge Drive. It was there they discovered that their passion for high quality, educational and informative programming delivered to the general public was only surpassed by their love of rock and roll. Subsequently, PLEDGE DRIVE hung up the phones and picked up their instruments, and damn are we happy they did. This five-piece raised by Chicago's local DIY scene fills their mix of garage rock and funk-punk with roughed out riffs, in-your-face vocals, charming keys and an audaciously in-sync rhythm section. Their most recent release, Genuinity, came to us mid-summer with the help of Chicago's Public House Recording Studio. Back again after opening for Australia's THE MAKE-OVERS last September, we finally get the pleasure of experiencing another roaring headlining set from PLEDGE DRIVE.
The impending doom of the loss of human decency as we know it got you down? Brighten it up with DC's joyful garage punk band BRNDA! Founded in 2011, this babely four-piece weave between the lines of jangle pop and post-punk with fluidity and ease. Reminiscent of UK's Shopping but with more prominent guitar melodies and similar to Brooklyn's Parquet Courts but with less blah blah. BRNDA is straight to the point and is on a direct course to your heart.
MONOGRAMS is the alias of front-man & multi-instrumentalist Ian Jacobs. Over the past few years the project quickly expanded from a bedroom recording experiment to a full band endeavor. Since then, MONOGRAMS has been performing everywhere they can get feet and sound to stage, supporting international indie regulars Clap Your Hands Say Yeah, Goggs (Ty Segall/Ex Cult), Sunflower Bean, Ezra Furman and many more. Their angular riffs and new-wave tones point the band's approach at previous decades in college radio and contemporary DIY vibes that pull from similar genres. MONOGRAMS is Brooklyn Nuke-Wave. A Digital Rock. A Vintage Future.
Hop on the latest health craze and sign-up for Chicago's best JUICE CLEANSE. Just a year old, the rippers in JUICE CLEANSE have been on a steady roll to greatness after already having opened for national touring acts like BULLY, THE COURTNEYS and FLASHER to name a few. Becoming a go-to staple with their bright and jumpy indie-punk, we can expect a bright future for this up and coming fuzzy trio. Get ready to feel the healthiest you've ever felt in your life.