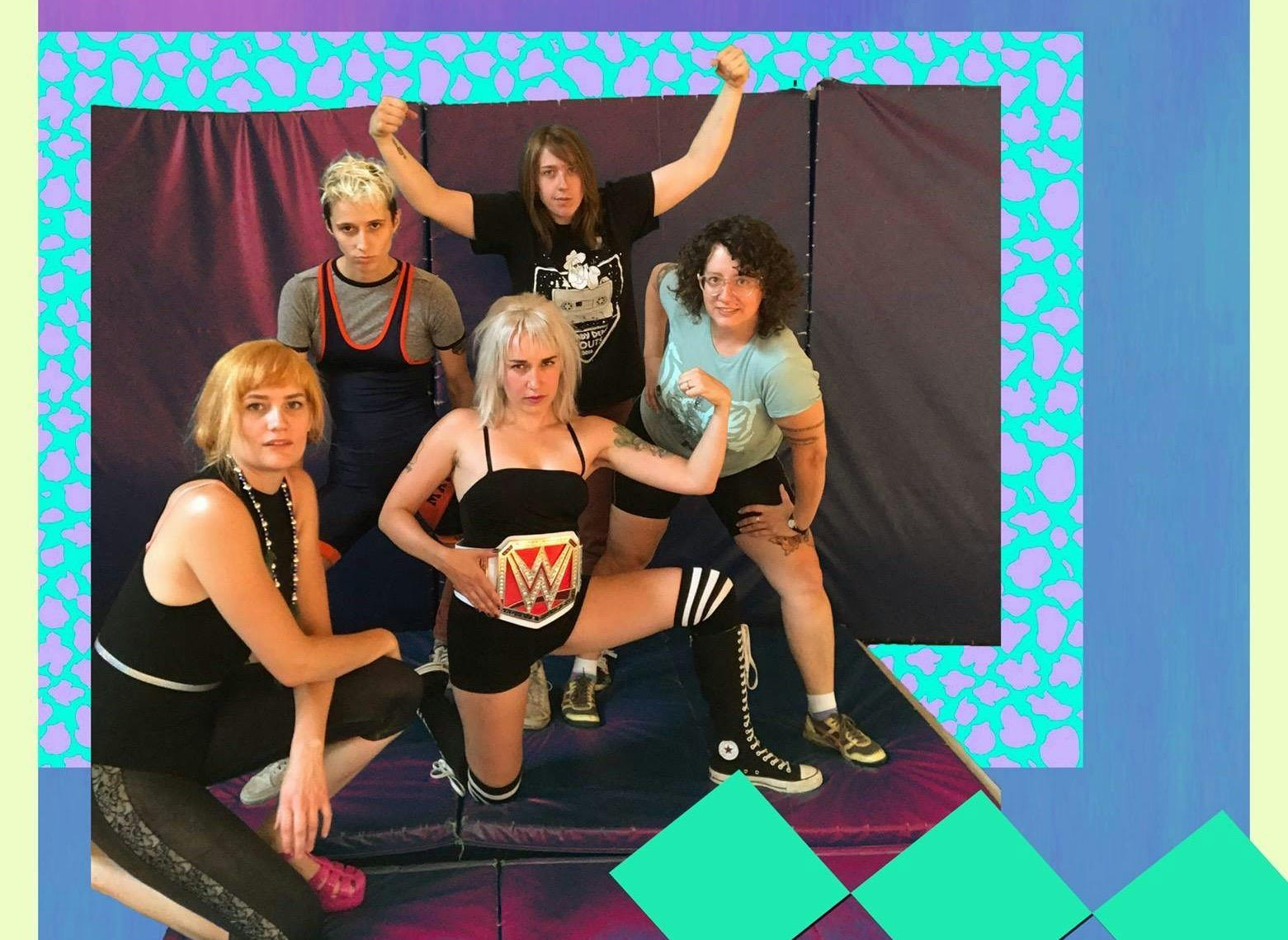 About this Event
The members of PLEDGE DRIVE all met while volunteering in the call room of their local public broadcasting Spring Pledge Drive. It was there they discovered that their passion for high quality, educational and informative programming delivered to the general public was only surpassed by their love of rock and roll. Subsequently, PLEDGE DRIVE hung up the phones and picked up their instruments, and damn are we happy they did. This five-piece raised by Chicago's local DIY scene fills their mix of garage rock and funk-punk with roughed out riffs, in-your-face vocals, charming keys and an audaciously in-sync rhythm section. Their most recent release, Genuinity, came to us mid-summer with the help of Chicago's Public House Recording Studio. Back again after opening for Australia's THE MAKE-OVERS here in September, we finally get the pleasure of experiencing a headlining set from PLEDGE DRIVE.
BLACK SANDWICH is the product of core duo- Meo and John. Both execute their musical styles independently but meet in the middle to bring something rare and unmatched. Their start was rough, going through a handful of members in their first year, but now they push forward as a full team with the addition of Luke (Bass) and Ben (Drums). Full-fledged and ready for action, their sound has evolved with confidence and gusto. Meo's daring melodies and John's equally challenging riffs capture you in a unique trance. BLACK SANDWICH isn't afraid to be something new.
Armed with an array of distortion pedals and an old faithful Casiotone CT-310m, DESERT LIMINAL dives head first towards our stage for a night of reflective lo-fi rock and lyrical storytelling. Their most recent release is a three-part piece titled Catalina, Still. Short but sweet, each track creates a strong narrative with robust poetry, filled with carefully curated noise and ambient tones.