Pleasure Now! Harnessing the Power of Shameless Sensual Pleasure to Transform your Life. Chichester, NY

Saturday, April 9, 2011 from 9:00 AM to 6:00 PM (EDT)
Event Details
'Pamela Madsen is the living, breathing embodiment of the power of pleasure to transform one's life.' -Dr. Christian Northrup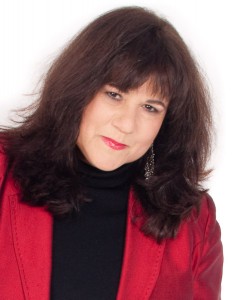 Join revolutionary sex educator, Pleasure Advocate and celebrated memoirist, Pamela Madsen and her team of handpicked sexperts and certified yoga teachers for one full day of finding and releasing your inner sexy wildness. Together we'll find the sensual woman who lives in each of us and we'll learn to fall in love with ourselves again or maybe for the first time.
Together we will:
Move, Dance,  Breathe  and Make Noise Shamelessly
Laugh With Joyful Abandon
Explore Our Erotic Landscape
Unearth Our Hot Desires and Declare Them
Open Our Hearts With Shameless Yoga
And Fall in Love with Our Own Inner Divas
On the path we'll discover:
A true belief in our own beauty and innate sensuality, true self-acceptance
The power of our boundaries to enhance our lives and bring us closer to genuine pleasure, true self-confidence
The freedom of being unafraid to stay present with our bodies, desires and pleasures
How to harness the power of pleasure to fuel transformation in all aspects of life — from career, and romance to an authentic love affairs with ourselves.
Join us for a day of celebrating what it is to be a fearless woman at any age. You will find that pleasure is not only delicious, it's life-affirming and healing. By the end of our day together, we'll begin to to tap into our innate sexuality and uncover our passions and fearlessly unleash our  primal energy to light up every aspect of life.
Women Only.
One complimentary hardcover book is included in tuition for all seminar participants. 
There is no nudity in this full day workshop. All interactive portions are private with the option to share - you will never be "put on the spot" or asked to share with the group unwillingly. Join a safe and supportive group of women for an afternoon of fun, fearless exploration.
This event is hosted by the Lalita Healing Collective in beautiful Chichester, NY.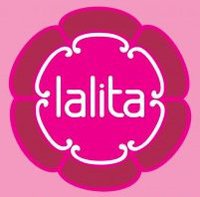 When & Where

Lalita Healing Collective
536 Rte 214
Chichester, NY


Saturday, April 9, 2011 from 9:00 AM to 6:00 PM (EDT)
Add to my calendar
Organizer
Find out more about Pamela at PamelaMadsen.org  or the retreats at Back to The Body: Sensuous Retreats for Women.
Pamela, a veteran advocate and educator (yes, she's been on Oprah!) has taken her no-holds-barred pioneering work in infertility to a new arena: genuine sexual liberation and self-acceptance for all women.
Pamela's full-bodied mix of intelligence, humor and startling vulnerability has made her one of the most mediagenic vadvocates for integrated sexuality and a taboo-buster around body image.
She's a featured blogger on Psychology Today and Huffington Post whose entries are regularly picked up by major media outlets--from Jezebel and New York Magazine to The New York Times. And on January 18, 2011, Pamela's first book, "Shameless: How I Ditched the Diet, Got Naked and Found True Pleasure and Somehow Got Home In Time To Cook Dinner" hits the shelves.
Notables such as Dr. Christiane Northrup are calling Pamela "a living, breathing embodiment of the power of pleasure to transform one's life."

Now Pamela's mission is to launch other women on their own journey to self-love. Pulling the essential lessons from her own hysterically funny path, Pamela is teaching women how to harness sensual pleasure to effect change from the inside out.  Pamela discovered that integrated sexuality and touch could break through the walls of shame that keep us tamped down and locked up, that inhibit us from going after what we want, and from living full-throttle and pedal to the metal.

Pamela is rallying women around the country to stop waiting for someday and enjoy being female, right now. It is possible to be free.
"My goal is to help emancipate women from the 'woulda's' and 'shoulda's' that have kept us in denial and darkness for thousands of years. I know it's possible for women to heal their sexual identities and embrace their bodies and desires in a safe, sane and consensual way—even within the bounds of marriage," says Pamela.