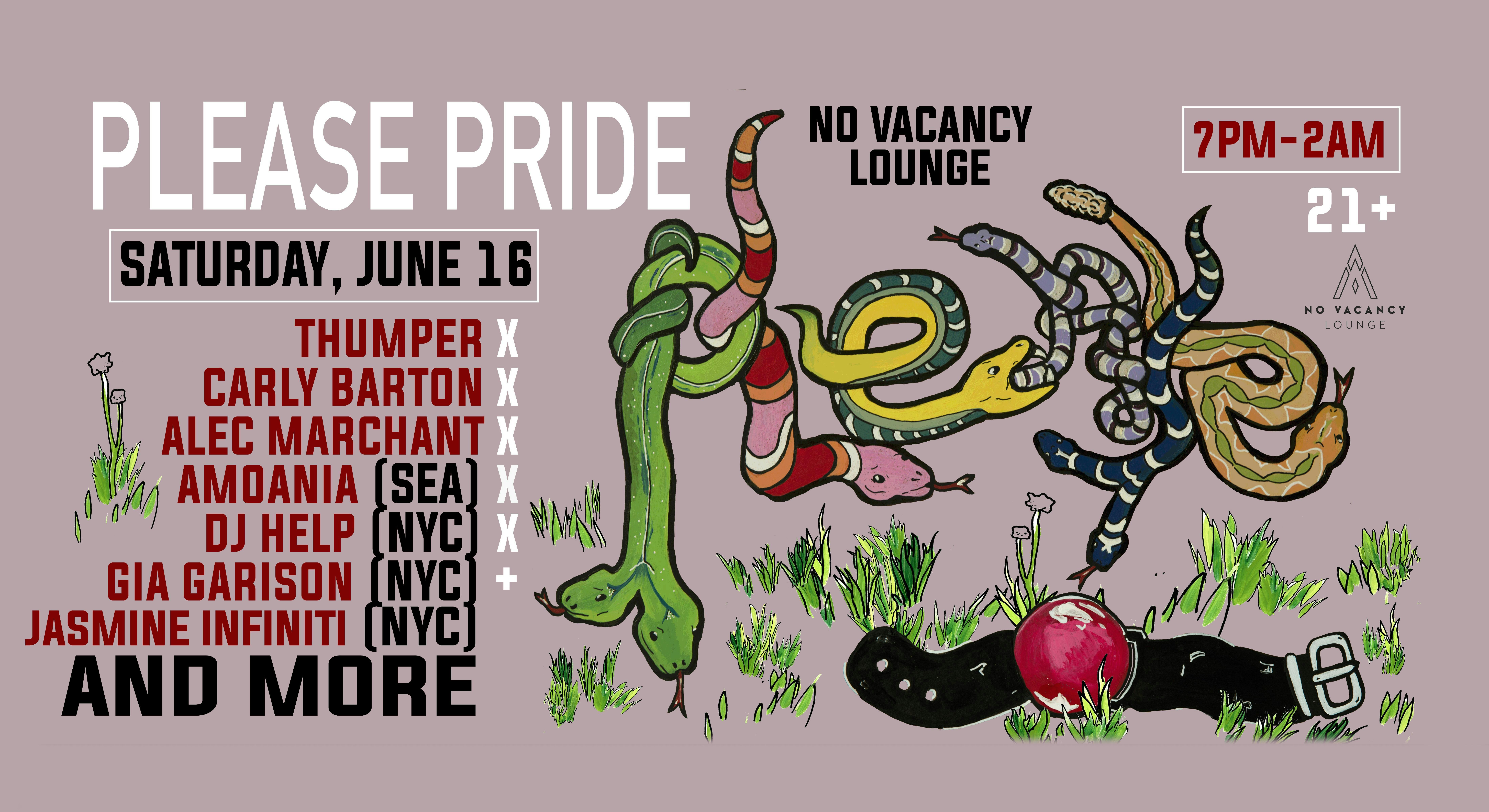 About this Event
The Ouroboros is a symbol that depicts a snake consuming itself at the tail. Generally it is understood in ancient Egyptian, Greek and Indian iconography to represent one's desire for self-introspection, renewal or recreation.
We invite you to have a seat at the table and enjoy a meal with us. 
-------------
Please is an art and fashion-focused, genre-nonspecific queer nightlife event organized by DJs Thumper, Carly Barton and visual artist Alec Marchant. Designed to entertain femmes, queers and outsiders alike, Please maintains a focus on creativity through the use of high-concept narratives, handmade looks and culturally diverse/experimental sounds. Please join us for our first ever Portland Pride this June 16 at No Vacancy Lounge. 
Featured guests include DJ Help, Jasmine Infiniti and Gia Garison from New York! As well as seattle drag artist, Amoania.
Dj Help is a DJ and producer from New York (formerly Seattle).
https://soundcloud.com/dj_help 
Gia Garison is a DJ, model and artist from New York.
https://soundcloud.com/user-464020954/bound-radio-006-gia-garison
Jasmine Infiniti is a Dj and Producer from New York.
https://soundcloud.com/jasmineinfiniti/following
Amoania is a contemporary drag artist from Seattle. 
https://www.instagram.com/bongmarche/
This is a 21+ Event