Bodacious Bands, Killer Food, and Gnarly Activities Brought to you by: The Kenosha News I Pleasant Prairie Convention & Visitors Bureau
About this event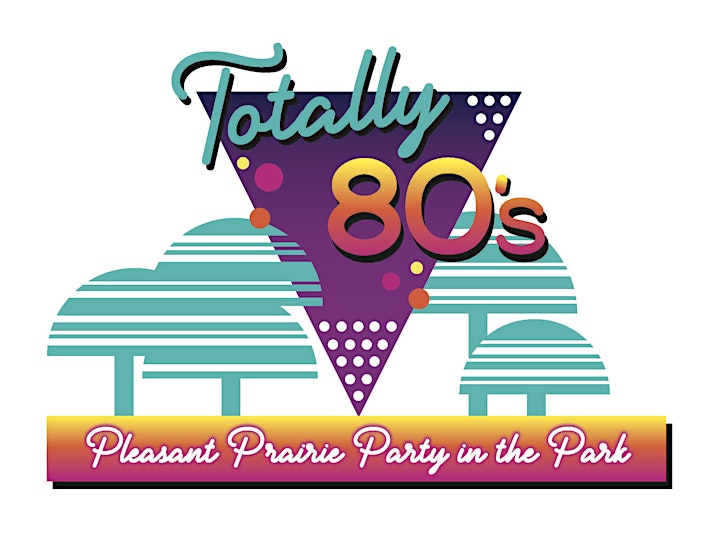 Featuring two days of live 80's music, food trucks, a beer tent, and activities and contests for the whole family.
September 24-25, 2021
Friday, September 24, 2021-5PM-10PM
Saturday, September 25, 2021-Noon-10PM
9900 Terwall Terrace-Pleasant Prairie, WI 53158
(Use the 165 & Terwall Terrace Entrance)
Friday, September 24th Schedule of Entertainment:
6:00-7:00PM: Josh Becker Trio (of Cherry Pie) opening with a special and rare set.
Saturday, September 25th Schedule of Entertainment:
1:00-2:30PM: Lake Geneva House of Music Student Group
Pre-Event Ticket Prices $6/day
$10/weekend (only available on-line)
On-Site Ticket Prices
$10/day
(Children under 5 are free.)
Lawn chairs and blankets welcome!
Parking & Event Location
The event will be held at the Pleasant Prairie Rec Plex Ballfield Pavilion - refer to THIS MAP for parking locations.
We ask that you use Lots E2 and B (park & ride) - event parking will NOT be available at the Aqua Arena/Rec Plex (lot A) or the Ice Arena (B).
Pleasant Prairie Hotel Accommodations
Safely enjoy your weekend by staying at one of Pleasant Prairie's convenient and comfortable hotels. Click HERE for a full list of available options located near the RecPlex.
Dress in Your Best 80's Gear
We will have a costume contest for both adults and children on Saturday!
Interested in being a vendor for this event? Contact KWells@KenoshaNews.com