Description
Spark is a FREE event that could inspire your next great design.
Reception starts at 6:00PM, Program begins at 7:00PM. Reception continues after the program.
Lite fare provided. First 100 registered attendees (over 21) get a free drink Bar Sponsor: Erco Lighting
Valet parking available to attendees for $7. Some non-permit parking available on 20th, 21st and Arizona St.
Program Description:
Creativity and responsibility in our use of light is more important than ever before and Spark will introduce attendees to new trends and forgotten discoveries relevant to contemporary lighting design practice. Fast paced and fun, speakers representing a range of disciplines will consider this issue in a series of short, timed presentations. The conversation continues at a reception immediately following the program.
Part of a global Professional Lighting Designers' Association (PLDA) program which includes previous events in London, Berlin, Istanbul and New York, Spark is the first PLDA Pecha Kucha Night event on the US west coast. Spark will be the 26th Pecha Kucha Night organized by program partner the Los Angeles Forum for Architecture and Urban Design and this is the first to have light as the theme.
Program Format:
The program will be presented in the Pecha Kucha Night format (see www.pechakucha.com for more information ), each presenter uses only 20 slides in their presentation. The slides will automatically change every 20 seconds and the speaker must time his/her presentation accordingly. Presenters include:
(Host) Glenn Shrum - US Coordinator / Professional Lighting Designers' Association
Anusha Muthusubramanian - Lighting Designer / Integrated Lighting Design
Heather Libonati - Principal / Luminesce Design
Jeffrey Boynton - Senior Lighting Designer / Buro Happold
Kathy Pryzgoda - Principal Designer / lightstudioLA
Kulapat Yantrasast - Principal / wHY Architecture
Kristy Benner - Associate / Kaplan Gehring McCarroll
Le Nguyen - Vice President / Francis Krahe & Associates
Marc Pally - Artistic Director / GLOW
Max Mednik - Principal / AMA Capital Management
Penny Herscovitch and Dan Gottlieb - Principals / pAdLAb
Venue:
Centrally located to design communities in Los Angeles and Orange County, Spark will be held at VLounge in West Santa Monica. We have arranged private use of the venue for the entire evening, allowing for the party to continue after presentations are over. The venue includes integrated audio-visual equipment and lounge seating with view of the 133" screen. Lite fare will be provided and the first 100 registered attendees will get a free drink!
For more information about the event contact PLDA US Coordinator Glenn Shrum at gshrum@pld-a.org.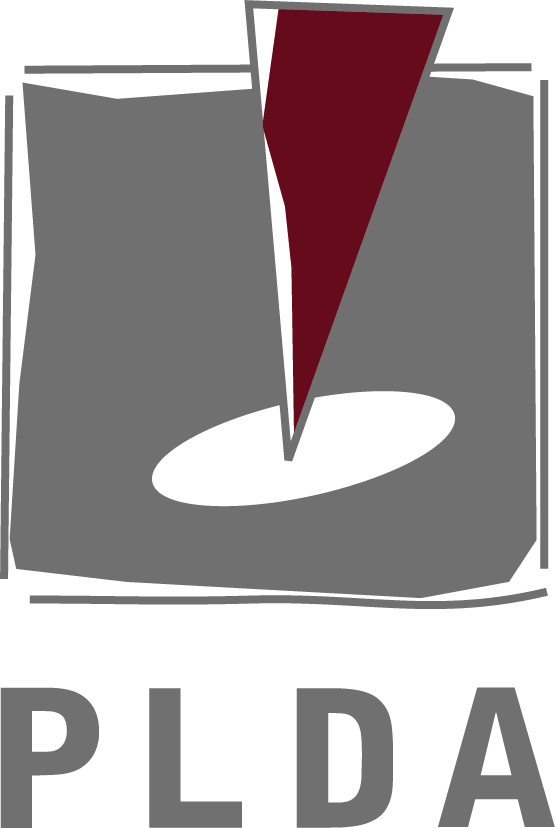 Organizational Partner:
Made possible through the generous support of Event Sponsors: