Playwriting Workshop with Jingan Young and Clarissa Widya (Papergang Theatr...
Description
*Please note, this event is only for female arts students (or those who identify as female) currently studying or recently graduated from a UK university. You will need to provide a university ID / alumni card in order to access the premises. Please specify when booking that you are a student or graduate*
Part of the University Women in the Arts' new project on abuse and harrassment in the arts (as seen in The Guardian) this is an exclusive opportunity for female students (or those who have recently graduated) to join us for the first in a series of playwriting workshops throughout the year.
This first workshop will be held at King's College London. Hosted by award-winning playwright Jingan Young (editor of 'Foreign Goods' published by Oberon Books, Contributor The Guardian) and led by special guest, founder and artistic director of critically-acclaimed British East Asian theatre company Papergang Theatre, Clarissa Widya.
Join us for an intensive (and fun!) one hour playwriting workshop where we will cover the following:

Structure & Character (20min)


Writing Toolkits (15min)


Redrafting - redraft stronger: how to be your own editor (15min)


Networking / Industry Advice Q&A - How to get your people interested in your play (10min)
You will then be invited to submit a short play you write on or following the workshop, to University Women in the Arts for consideration to be included in the book publication. Please note this workshop does not guarantee publication of your work and all material produced on the workshops belong entirely to you.
Do I need to bring anything?

Please bring your student ID, pen/paper or a laptop! Water and biscuits will be provided. There is free WIFI throughout KCL campus.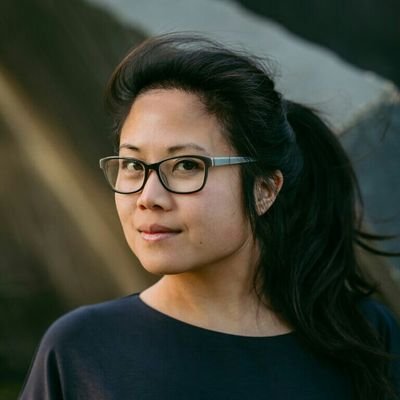 ABOUT CLARISSA
Clarissa Widya grew up in The Netherlands before moving to the UK and graduated from the Royal Central School of Speech and Drama with a MA in Advanced Theatre Practice.
After graduating from the Unheard Voices writing group of the Royal Court theatre, she co-founded Papergang Theatre to support East Asian stories from the Western Diaspora. Papergang Theatre organises writing workshops and readings of new work.
Through Papergang Theatre, Clarissa developed her producing skills, becoming an associate producer of Francis Turnly's "Harajuku Girls" at the Finborough Theatre (2015) and a short London tour of "I'm Just Here to Buy Soysauce" by Jingan Young (2016). She also produced several readings and showcases that were performed at The Hospital Club, The Bush Theatre and the Tristan Bates Theatre. Recently she supported a R&D of Gwei Mui by Jennifer Tang which has been commissioned by the Camden People's Theatre Home Run programme.

Clarissa is a theatre producer at Applecart Arts and one of the Leaders of Tomorrow in the 2018/2019 co-hort of Artistic Director Leadership Programme organised by tiata fahodzhi, 20 Stories High, Talawa, RTYDS and ITC.
Twitter: @Clarissa_Widya and @PapergangTC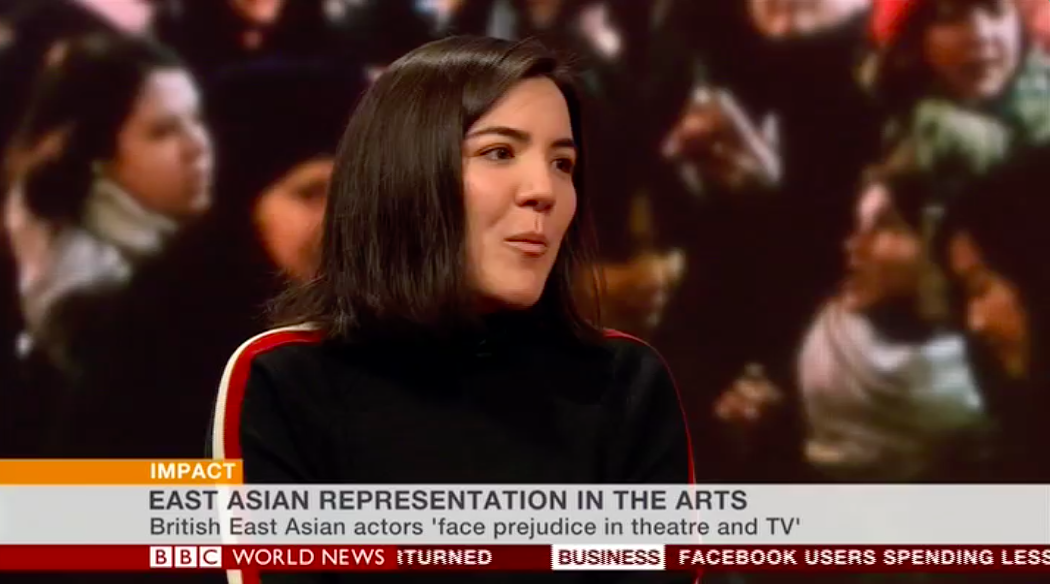 ABOUT JINGAN
Jingan Young is an award-winning writer originally from Hong Kong. She holds a BA (hons) from King's College London and a Master of Studies in Creative Writing from the University of Oxford (Kellogg College). In October 2018, she entered into the final writing up period for a PhD in Film Studies at King's College London.
She recently was shortlisted for the Women of the Future Award 2018 in the Arts & Culture Category sponsored by Aviva.

She is curator and editor of "Foreign Goods: A Selection of New Writing by British East Asian Arts" published by Oberon Books. It features her play "I'm Just Here to Buy Soy Sauce" and a foreword by David Henry Hwang. It is the first British East Asian collection published in the UK. She has contributed chapters to several books on theatre (upcoming "Scenes from a Revolution, Edge Hill Press) and has worked as a co-editor on several projects (upcoming book with partner University Women in the Arts).
jinganyoung.co.uk @jinganyoung
ABOUT UNIVERSITY WOMEN IN THE ARTS
Click here to learn more about the book project.
What's the refund policy?
No Refunds Available.

There are only 15 slots available so book quickly! There will be a waitlist if this is oversubscribed.

Please email pokfulamrdproductions@gmail.com with any questions.