Description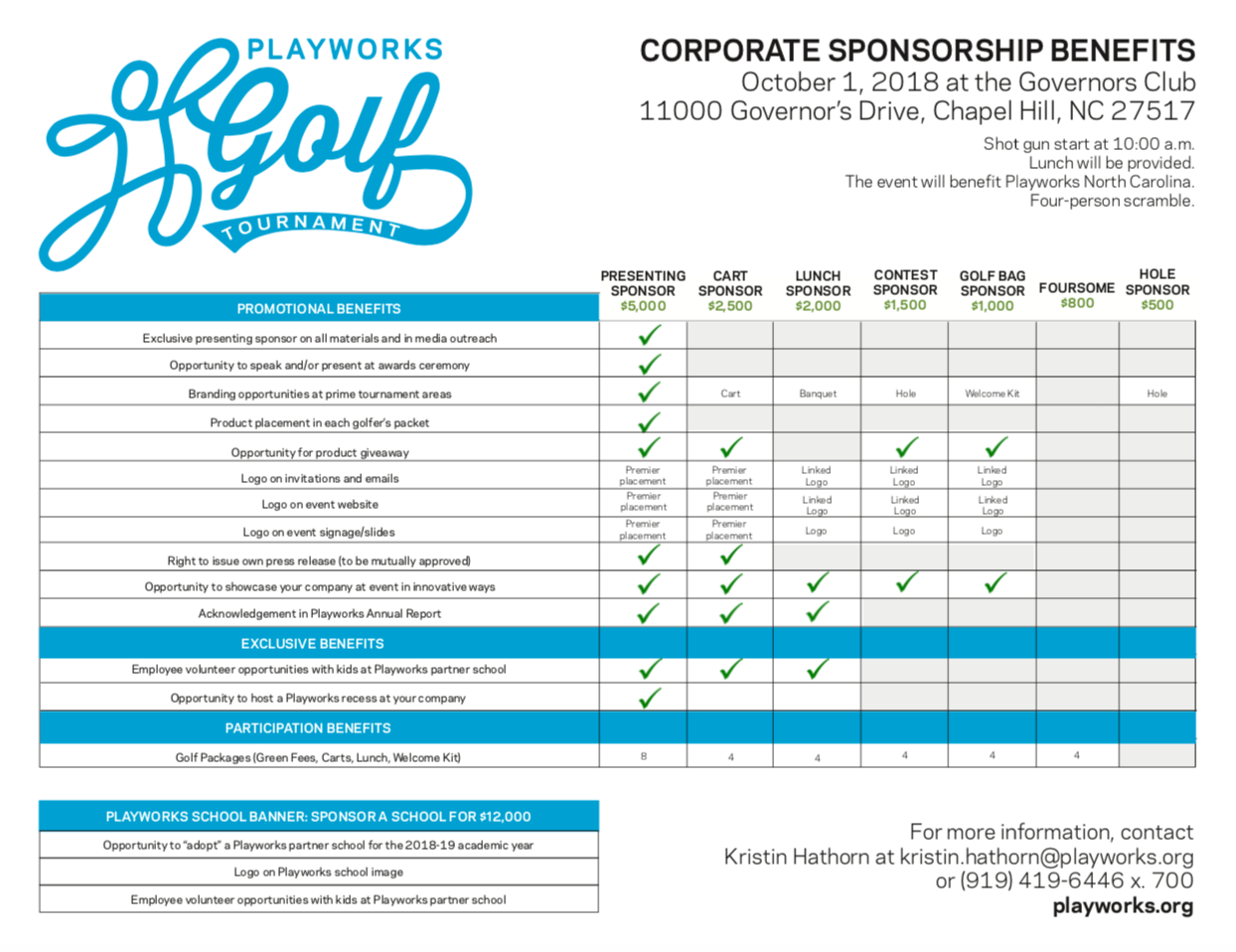 On October 1, 2018, Playworks North Carolina will be hosting our first Putting for Play Golf Tournament at the Governors Club in Chapel Hill.
Foursomes start as low as $800, with lunch provided.
Check out the sponsorship details above for a chance to play at this exclusive club. Grab 3 friends and Putt for Play!
For more information, please reach out to Kristin Hathorn at kristin.hathorn@playworks.org