Location
Vineyard Hacienda
12685 Campo Road
Spring Valley, CA 91978
Refund policy
Contact the organizer to request a refund.
Eventbrite's fee is nonrefundable.
A retreat designed to reframe mindsets & explore how PLAY is directly tied to success, productivity & life changing breakthroughs.
About this event
PLAYtime Retreat for Entrepreneurs
This is a deeply therapeutic, multi-day retreat for entrepreneurs. It has been designed to reframe mindsets and bring balance, clarity and inspiration. In this unique gathering, you will delightfully explore how purposeful PLAY and creativity are directly connected with success, productivity, and life changing breakthroughs.
Playtime Retreat for Entrepreneurs centers around using PLAY and creativity as tools for personal development. The retreat is intended to help attendees get out of their own way and move beyond their blocks, limiting beliefs, and fears that are consciously and unconsciously holding them back from reaching their true brilliance and utmost potential.
The interactive weekend will be filled with experiential exercises, FUN, liberating activities, games, reflection, and deep, open-hearted connection.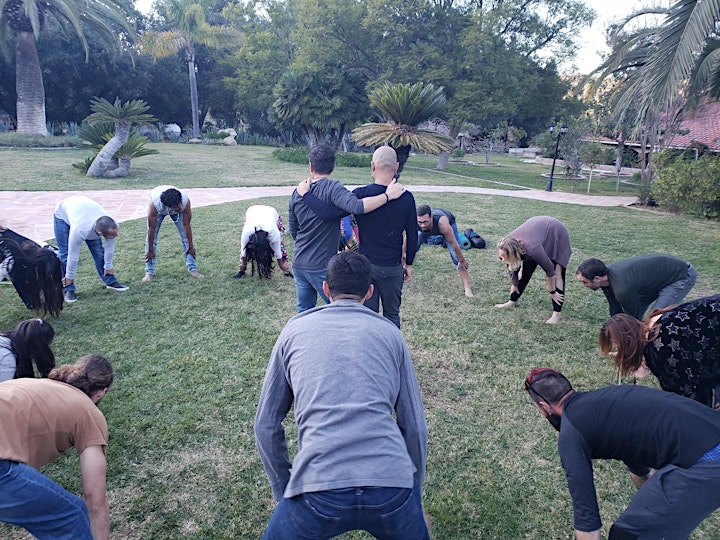 ABOUT THE RETREAT:
PLAY is vital for our well-being! Over the course of the weekend you will go deep on many levels: mind, body, spirit, and heart -- and PLAY through movement, art, writing, music, improvisation, theatre, yoga, dance, food, laughter, games, and meditation to help you tap into your flow state, and shatter self-sabotage and outdated self-concepts.
Playtime Retreat for Entrepreneurs is led by master facilitators who provide a safe container in a natural environment for attendees to connect and PLAY with these artforms in new and powerful ways that offer lasting and tangible results and skill sets.
These PLAYshops are crafted for all skill levels, so zero previous experience is necessary. Further, one does NOT need to be an artist or performer to receive tremendous value (and pleasure) out of this weekend retreat.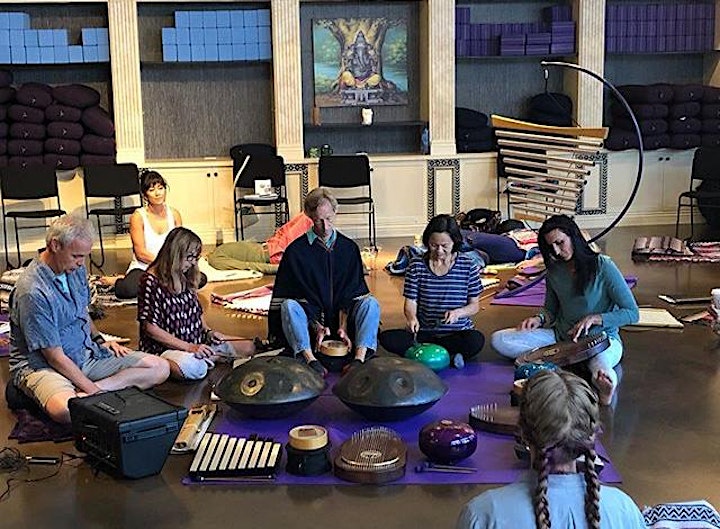 THIS PROGRAM OFFERS YOU THE OPPORTUNITY TO:
Examine habits & default responses & develop new ways to approach a situation
Utilize play to counteract fatigue, stress & burnout
Learn how to make mistakes... constructively!
Boost your ability to think quicker on your feet
Spark creativity & more easily tap into your flow state
Exponentially increase self confidence and self-esteem
Break through limiting beliefs, fears, and blocks
Enhance productivity and efficiency
Unlock deeper levels of your own inner brilliance
Stimulate imagination and innovation
Significantly improve communication & problem solving skills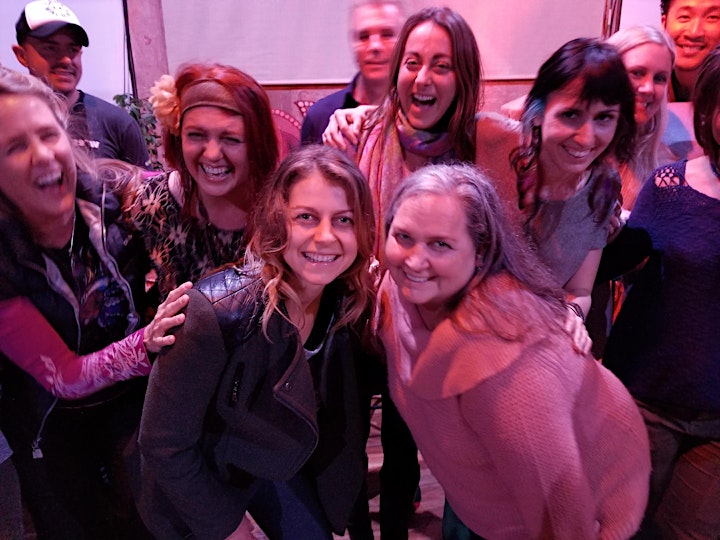 ABOUT THE RETREAT EXPERIENCE:
Nestled within lush hills and on serene, sacred land, the Playtime Retreat for Entrepreneurs retreat offers beautiful scenic vistas, rustic Hacienda-style accommodations, and 3 organic, gluten free, plant-based meals prepared by a private chef.
Our PLAYshops are facilitated by renowned masters of their craft and specially formulated to include the key transformative elements that each have found to be the most profound in their respective careers.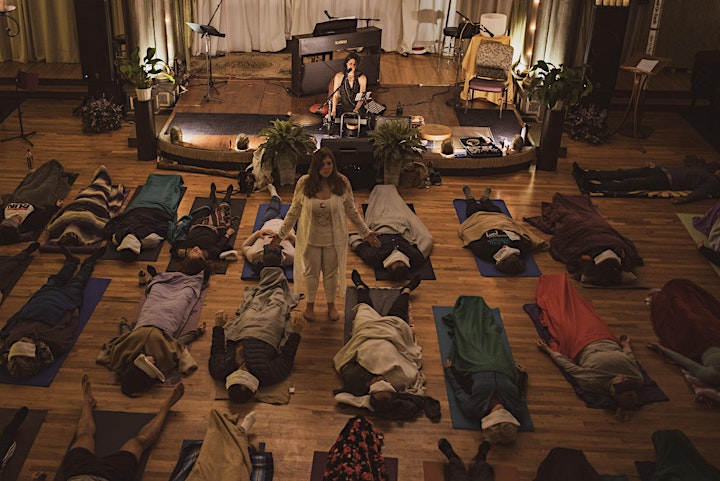 RETREAT PLAYSHOPS FOCUS ON:
Purposeful Play
Connection Games
Freestyle Flow State Activation
Self Expression Thru Rhythm, Story & Song
Primal Play Movement
Improvisation
Laughter, Fun, and Comedy
Theatre-Inspired Activities
Music and Voice as Self Empowerment
Art Therapy
Writing and Journaling
Yoga & Meditation
Authentic Communication and Reflection
SPECIAL EVENTS WILL INCLUDE:
Sound Healing
Silent Disco & Ecstatic Dancing
Opening and Closing Ceremonies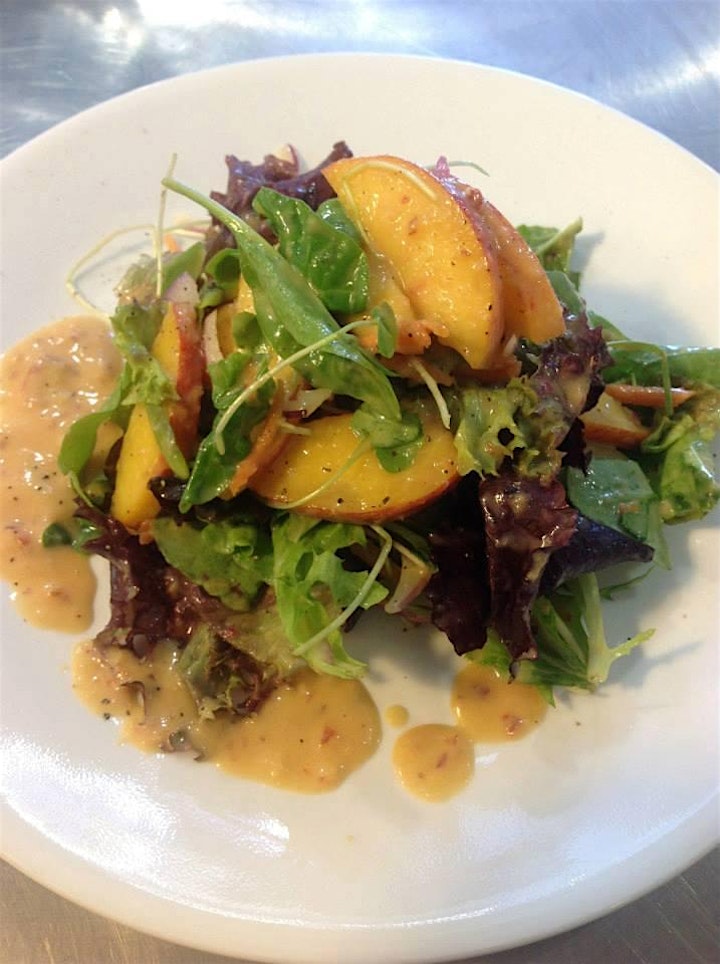 FOOD:
A private chef will provide:
3 freshly prepared, hearty, organic, plant-based, gluten free meals: Lunch and dinner on Saturday and brunch on Sunday (plus light snacks)
Special dietary modifications may be requested in advance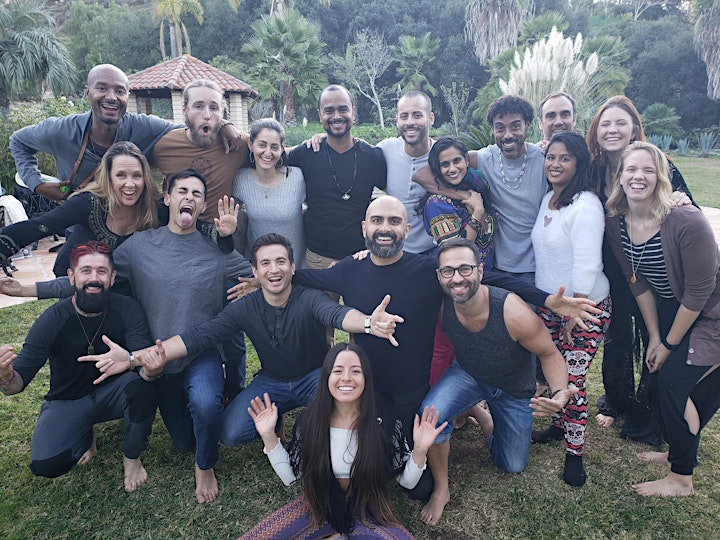 DATES:
JULY 25 & 26, 2020
Saturday, July 25: (8 am - midnight)
Sunday, July 26th (10 am - 6:30 pm)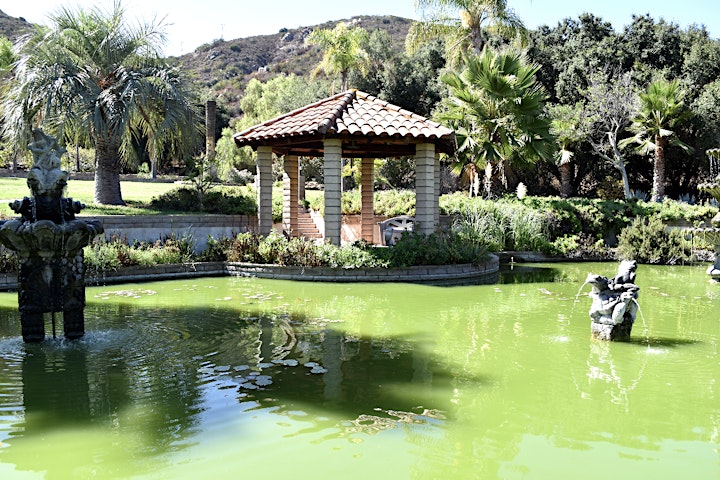 ABOUT THE VENUE:
Experience a hidden oasis...
Vineyard Hacienda is an exquisite hideaway created in the Spanish hacienda tradition. The nine-acre property (which includes a two-acre vineyard) is situated in a private and serene location free from outside interruptions, yet conveniently located less than twenty minutes from downtown San Diego and its myriad attractions, including Balboa Park (home to 95% of local museums), SD Zoo, Petco Park, the Gaslamp nightlife district, and only a little farther to Old Town, the Coronado Hotel, the beach, Fashion Valley Shopping Mall, and Sea World.
The lush and beautifully landscaped grounds of Vineyard Hacienda are the perfect complement to the grand and authentic hacienda-style residence.
Bring a bathing suit! Pool and Jacuzzi on site!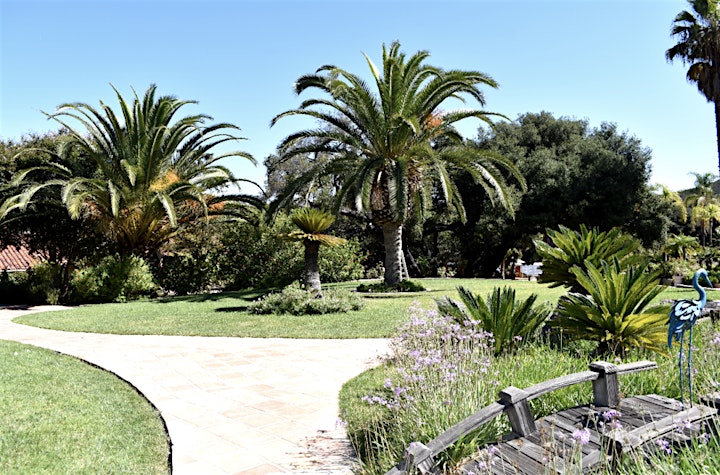 LOCATION:
12685 Campo Rd, Spring Valley, CA 91978
www.vineyardhacienda.com
Directions and details provided upon registration.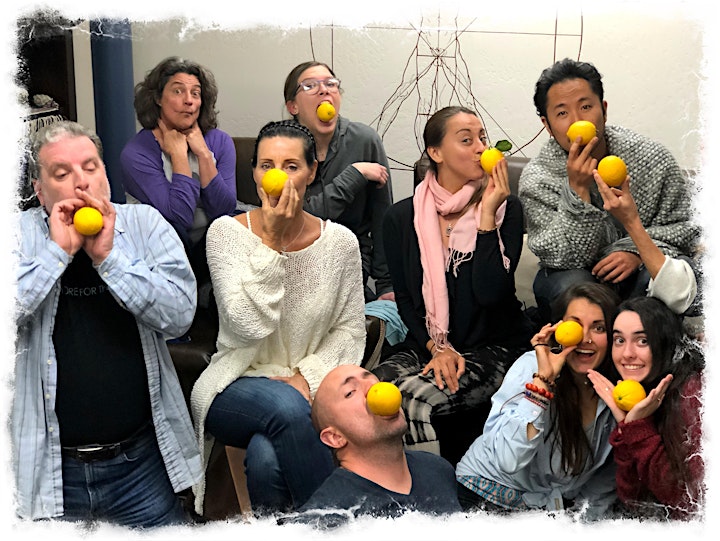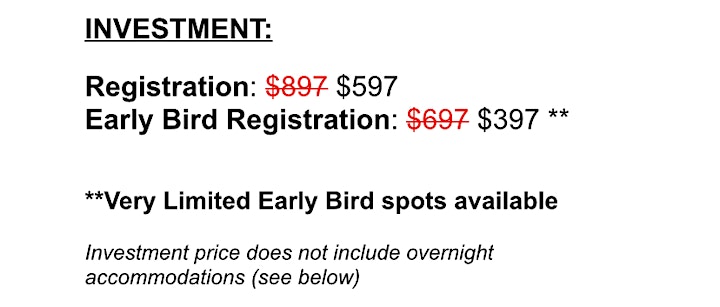 **IMPORTANT**
Upon Registering, please email us at adam@Improv4Companies.com with your full name, best email address to reach you at and contact number so we can you send you important instructions about the retreat (including food, parking, accommodation details and directions etc).
In the subject line, please put: "Playtime Retreat Registration"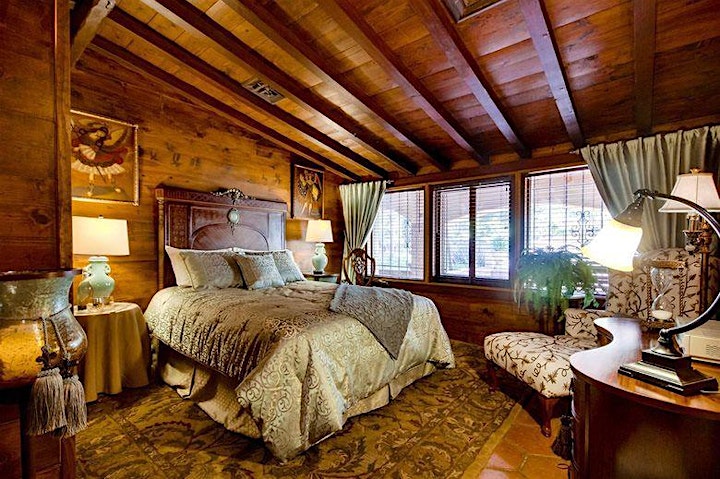 OVERNIGHT ACCOMMODATIONS:
Overnight accommodations are available on a first come basis.
(Friday through Sunday options are available for interested participants).
7 Private Rooms available at $149/night
Tent Camping available at $35/night per person (tents not provided)
Upon registering for the retreat, we will follow up with an email with information on how to book accommodations (private rooms and/or tent camping). Please be sure to provide us with your email address.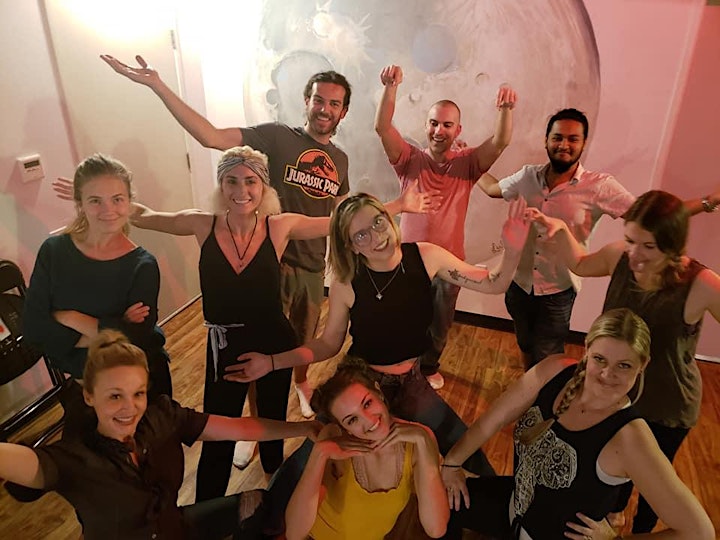 CONTACT US:
For more information about the retreat, please contact Adam at:
adam@Improv4Companies.com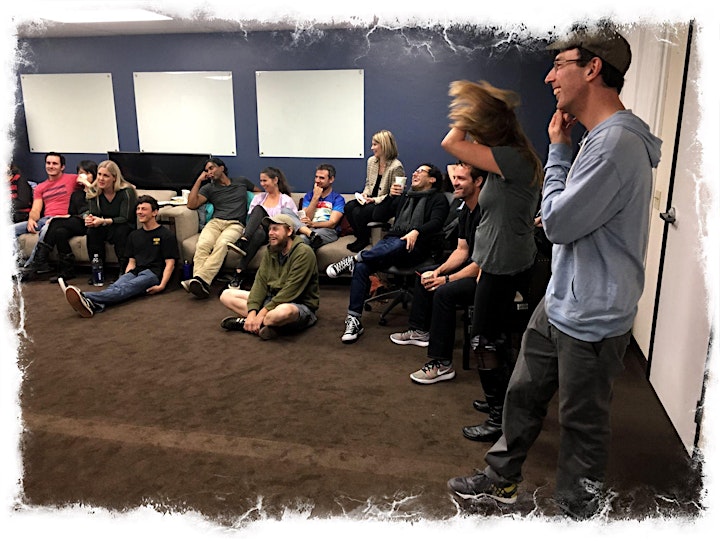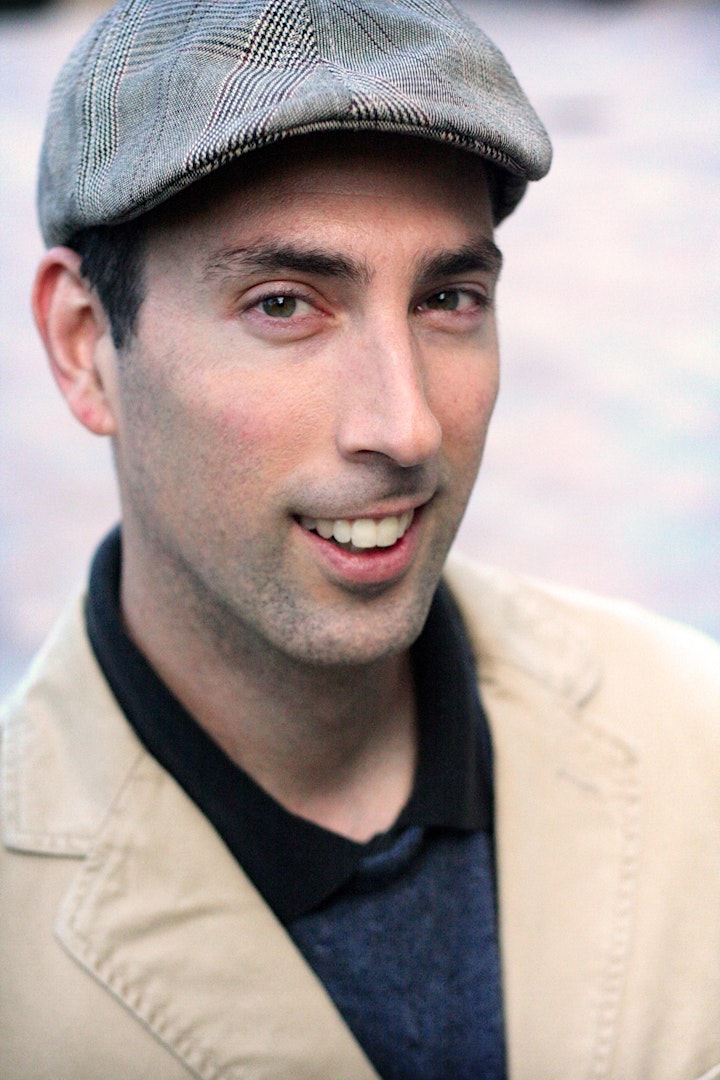 Lead Facilitator
Adam Rudder is a creative visionary and storyteller who has spent over 20 years in the film and music industries. During this time, he has partnered on ventures with some of the industry's top executives, including both the former Director of Development at Marvel Studios and former CEO of LucasFilm, as well as serving as a founding member on multiple tech and content driven startups. In addition, Adam has served as a film producer, director and screenwriter for numerous projects ranging from feature films and national commercials to the emerging digital entertainment market for companies such as Disney and Google. As an award winning Improviser and Team-building Facilitator, he has been leading his original improv-based trainings for nearly twenty years. In the process, Adam has assisted countless business professionals and teams make dynamic break-throughs in their careers. Through both his Improv4Companies and Improv Playground platforms, he continues to teach the improv art form to train teams and individuals to shift their mindsets and take quantum leaps in both their professional and personal lives.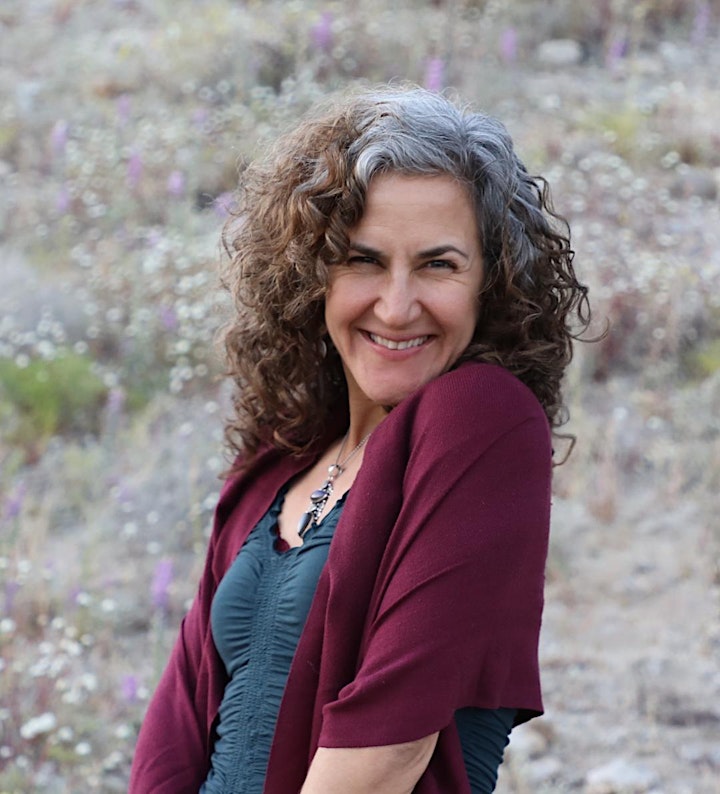 Nancy Parker facilitates empowerment through embodiment. She is an Integrated Health Coach, Movement Expert, and Functional Diagnostic Nutrition Practitioner. For over 20 years, Nancy has guided thousands to connect to the heart, move through blocks, and restore radiant health by integrating body intelligence from the physical to the subtle realms. She is an intrepid explorer of consciousness and a lover of all things to do with playfulness, passion, presence, sustainability, authentic relating, & deepening connection.
When she is not coaching clients or facilitating healing circles, you will find her in acts of sacred play such as dancing, snowboarding, hiking, meditating, having tea parties or lounging in nature with a good book.
www.inbodywisdom.com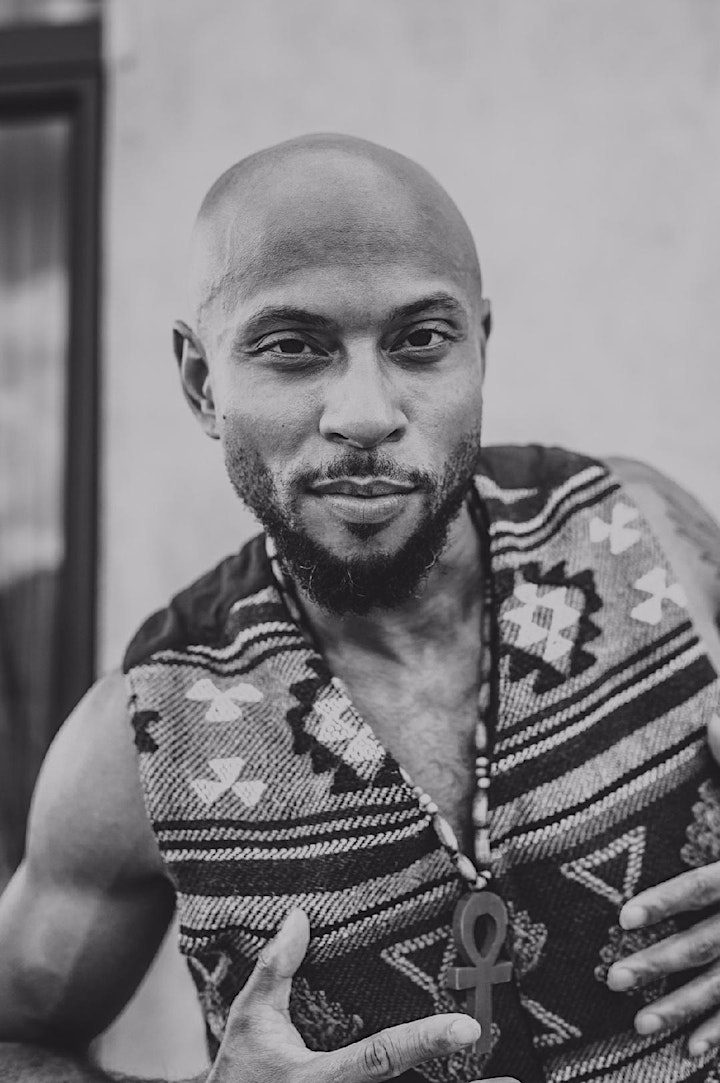 Kiyoshi Shelton is a world premier visionary-inspirational vocalist, musician, songwriter, and rap coach with 20 years of performance experience under his belt. He's collaborated with well known producers and has released multiple projects. Kiyoshi has been featured in American Airlines Mag, Buzzfeed, Vice, Fox, and opened for notable acts such as Zap Mamma, Aloe Blacc, and Mayer Hawthorne. Kiyoshi coaches rappers of all levels: from beginners who've never rapped before to professionals, using flowetry as a tool for personal self development. He utilizes powerful unique approaches and holistic practices to enhance one's ability in finding their own voice, while breaking through fears to perform on a higher level.
http://www.kiyoshimusic.com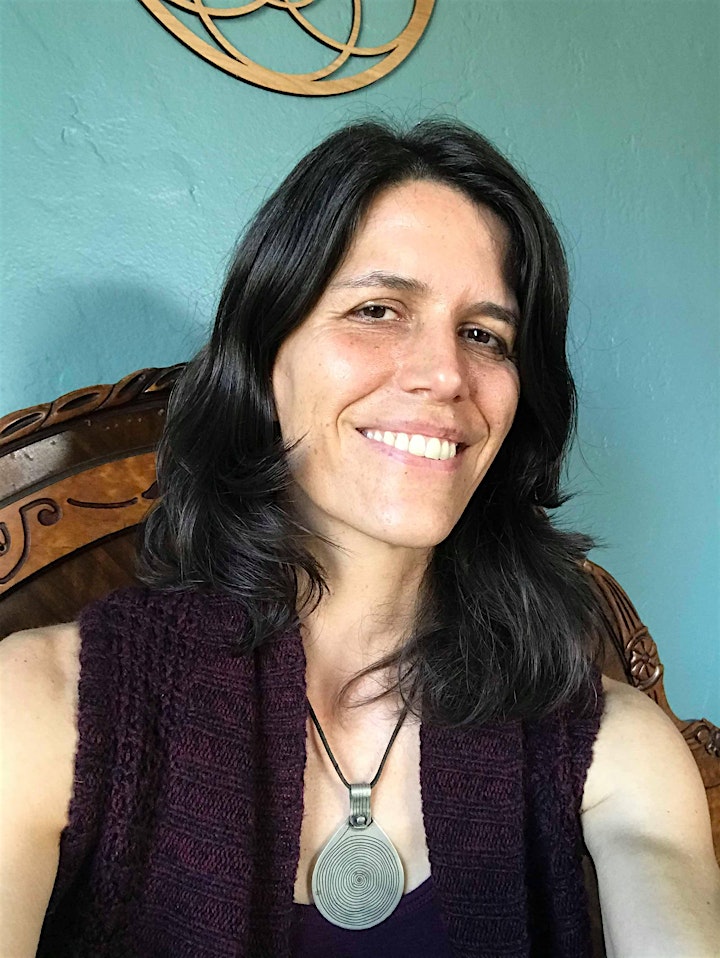 Kerem Brulé is a live looping music artist and sound healing educator from San Diego supporting transformational workshops, retreats and trainings with her gift of improvisational music making. As the owner and trainer with Beautiful Sounds, a healing music instrument company in San Diego, she shares the art and simplicity of bringing of sound and music into your life as a personal meditation practice, offering hands-on playshops with all who are called, as well as focused trainings with practitioners and facilitators in the healing arts, yoga and wellness fields. The belief behind Beautiful Sounds is that everyone is musical, and can enjoy musical expression in many forms.
Beautifulsounds.co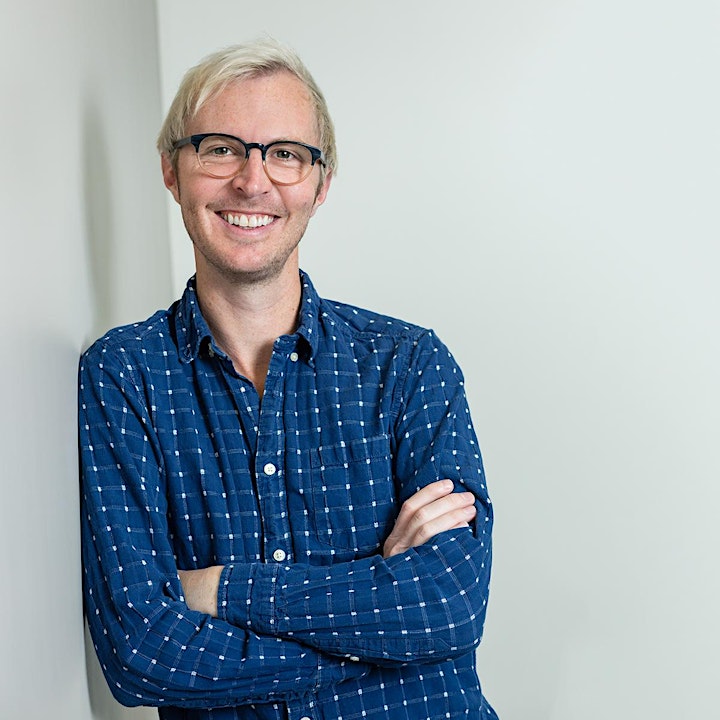 WIl Fisher is a life coach, facilitator, producer, performer, and nonprofit professional. He served as the director of special events for the Ali Forney Center (AFC), the nation's largest organization dedicated to housing homeless LGBTQ youth. While at AFC, Wil earned his MA in applied theatre from CUNY. He has brought this methodology to men's work with the company he co-founded, Man Question, which offers workshops addressing our relationship to masculinity with groups ranging from LGBTQ groups to inmates at a maximum-security men's prison. Later, Wil served as the Executive Director of Easton Mountain, an LGBT retreat center where he worked with former ICF president Damian Goldvarg to launch the first LGBTQ Coaches Training program. He is the founder of Willfully Living, his life coach practice that focuses on supporting gay, bi, trans and queer men and he is a Fellow Coach with BetterUp where he supports executive clients around the globe. He is also a proud member of The Scene Stealers an Improv playground supported improv troupe.
www.Wil-FullyLiving.com
Kirti Srivastava uses creativity and spirituality to ignite access to source divine. A dancer, yogi and an educator for over 20 years— she looks to connect our human existence to our spiritual calling. As a first generation American, Kirti has weaved constructs around race and identity with her spiritual work as well resulting in deep conversations around cultural appropriation, the role of patriarchy and the responsibility of human beings on this planet.
She currently works to promote peace through self love as a personal trainer integrating mindful fitness, a yoga philosophy teacher, an educational consultant bringing arts and spirit in to school culture, and as a movement medicine practitioner who facilitates individual and group energy healing practices through breath, sound and movement.
www.dilseculture.com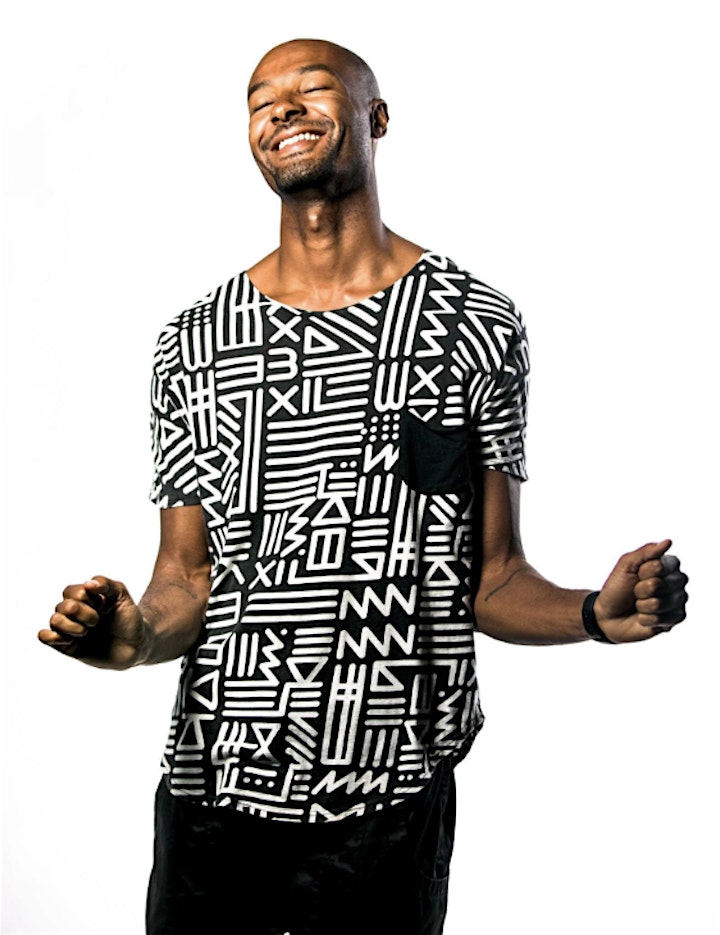 Dijon Bowden believes that play is essential for our well being and that joy is healing. Through The Universe Chose Us, he creates enlivening experiences that awaken our essence. Dijon left corporate America in 2007 and moved from Atlanta to San Francisco to pursue his dreams as an artist. During that time he was inspired to start SOULS of Society, a storytelling project with a mission to create more connection, compassion, and empathy in the world. That project brought him international attention. He has been a resident storyteller for the SF Chronicle, featured in the Huffington Post, and Yahoo's weekly Flickr.
He also creates music in the electro-pop band Indigo Keys, offers a whole range of coaching resources at How To Be A Motherfucking Legend and has a number of other creative projects you can check out at Dijon's Dimension.
www.TheUniverseChoseUs.com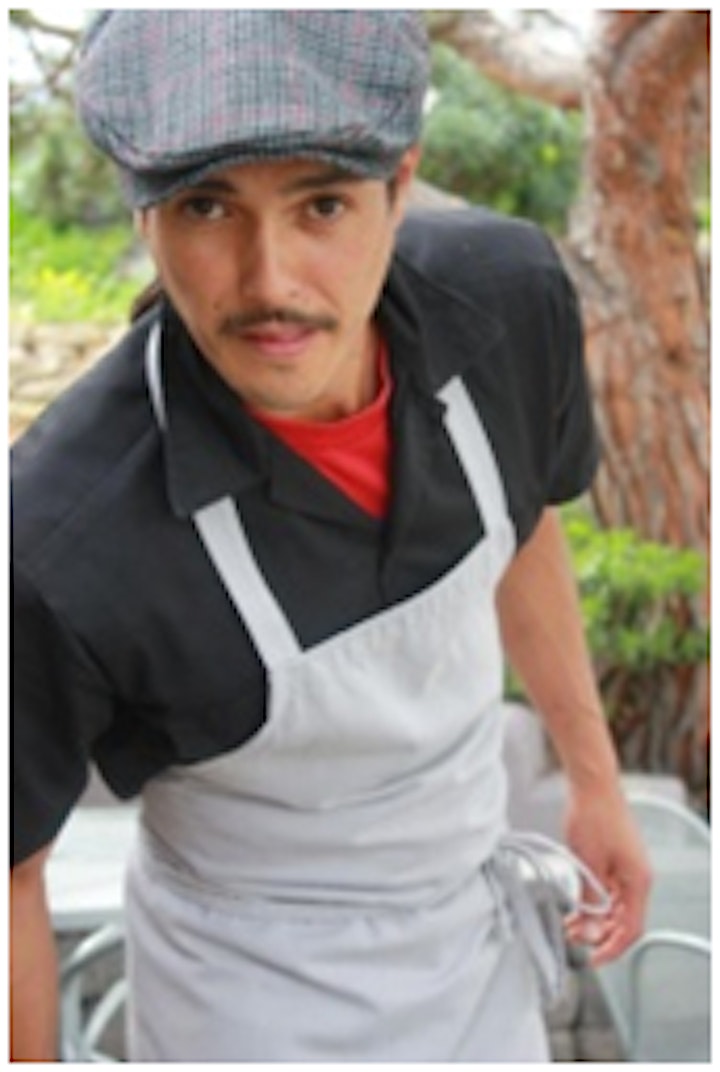 OUR CHEF
Chef Matthew Purnell has been a passionate and dedicated chef in San Diego for almost 20 years, utilizing the beautiful bounty of produce from Southern California farms, and focusing on thoughtfully prepared cuisine with flair and confidence. He has taken part in the growing and expanding of healthful dishes up and down the coast through consulting in restaurants, cafes, and juice bars. Also he loves connecting to the community through catering events, cooking classes, and being involved in farmer's markets, local vendors, and artisans with his company, Living on the Veg. Since his first slice with a precision sharp chef's knife, Chef Matthew has become more aware and open to the importance of quality in each individual ingredient, from the almonds to zucchini. This is why he decided to use the knowledge about the food service industry, and chose to source out only freshest in sustainable, seasonal, organic, and local produce and products in the making of his current recipes, giving the dining guest the best available, and assuring that the future of food continues to thrive. To this day he designs plates that are filled with the respect for the craft and ingredient!
***IMPORTANT REMINDER***
Upon Registering, please email us at adam@Improv4Companies.com with your full name, best email address to reach you at and contact number so we can you send you important instructions about the retreat (including food, parking, accommodation details and directions etc).
In the subject line, please put: "Playtime Retreat Registration"