Playing With Knives Pallet Knife Painting Class and Craft Coffee - Poppies!
About this Event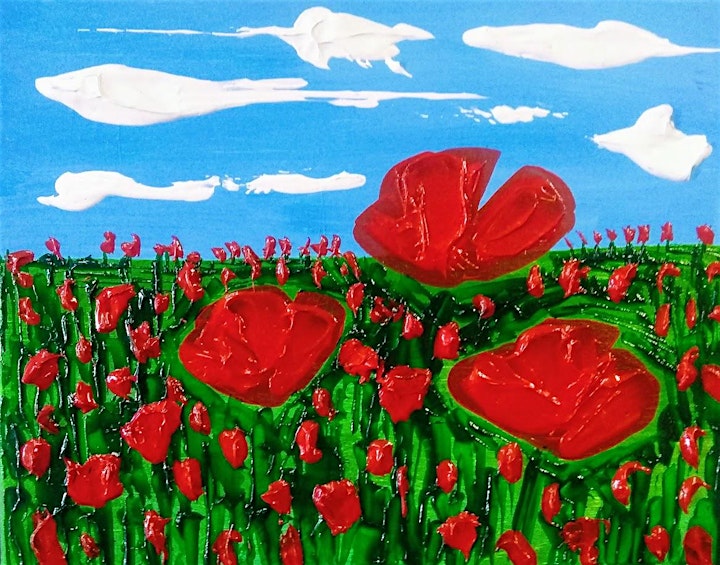 Playing with Knives lets you create this beautiful, colorful poppy painting using paints and pallet knives. Learn about textured mediums and painting in a highly textured way.
Easy for beginners, fun for any skill level!
All supplies included. You must Pre-Register so we know how many people will be taking the class and how many supplies are needed.
Bring a Friend and Couples Priced Ticket Options Available
Spend an easy Sunday afternoon painting and enjoying Craft Coffee, support this local Coffee Cafe with incredible, unique coffees and freshly made pastries. Vegan Options in pastries