Players Club: New Theater & TV Financing Part II - Crowdfunding

Tuesday, November 5, 2013 from 7:00 PM to 10:00 PM (EST)
Event Details


Host
"Players Club:
New Theater & TV Financing 
Part II"
(Crowdfunding and how you can use it)
November 5, 2013 Tuesday
7 to 10 pm
Players Club
Gramercy Park South,
New York City, NY, USA
The September 17 event was such a runaway hit that we need to do this sequel.
Broadway Avenue and Wall Street will converge once again at the historic Players Club as thought leaders in the financial and entertainment industry explore together the new laws that will allow show producers and entrepreneurs to advertise to the public to reach accredited investors.
On Sept. 23, 2013,  the 80-year old Securities Act of 1933 has been replaced: Firms and companies can already advertise to the general public to seek investors for their Theater and TV shows.  
Listen to the experts why this is a monumental change and how you can use crowdfunding and the other provisions of the JOBS Act.
Related readings:
Equities.com
On Monday September 23, 2013: Advertising to Investors Becomes Legal in the US! 
Forbes.com 
Finally - Some real action on the JOBS Act
"Long ago a New Yorker asked the difference between the Lambs, Friars and Players, since the membership was, at the time, predominantly from Broadway. A wit, believed to have been George Kaufman, drew the distinction: The Players are gentlemen trying to be actors, the Lambs are actors trying to be gentlemen, and the Friars are neither trying to be both." -  Earl Wilson 1964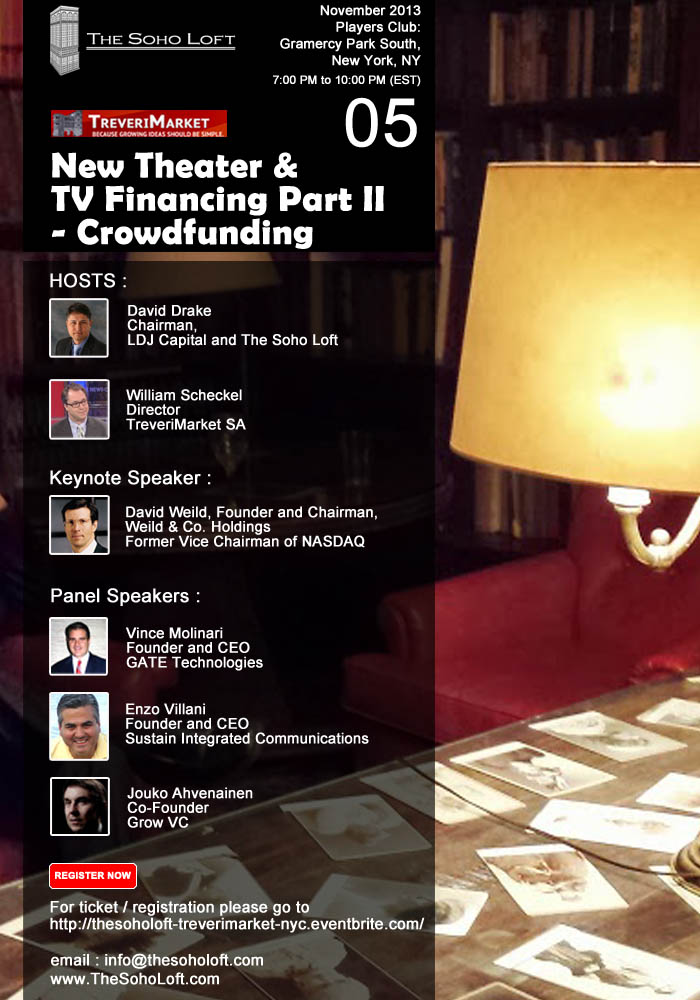 Part II - November 5, 2013  AGENDA
6:30 pm - Arrival and networking
7.00 pm - Opening Remarks: David Drake, The Soho Loft
7.10 pm - Keynote Message: David Weild, former Vice Chair of NASDAQ
7.30 pm - Panel 1: JOBS Act Title 2 - Advertising for Investors
Moderator: David Drake
Panel Speakers: Bob Diamond, Vince Molinari, David Weild
8.00 pm - Keynote Message: William Scheckel, TreveriMarket
8.15 pm - Panel 2: Crowdfunding Leaders
Moderator: David Drake, The Soho Loft
Panel Speakers: Vince Molinari, William Scheckel, Jouko Ahvenainen, Enzo Villani
9.00 pm to 10.00 pm -  Networking with Players Club members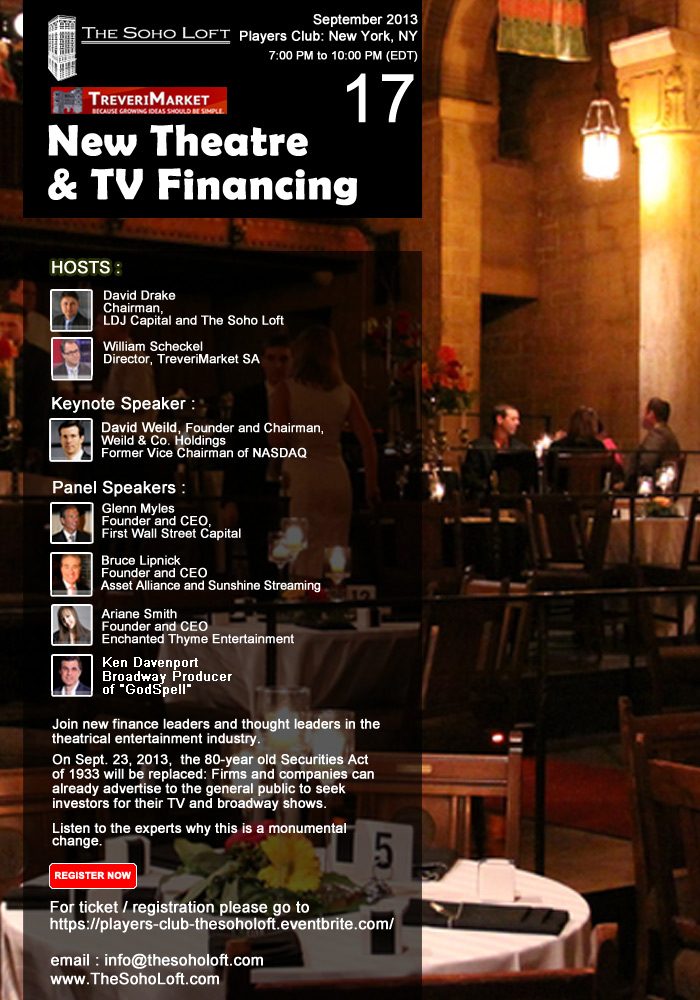 Thank you for joining us at the Sept 17 sold out event!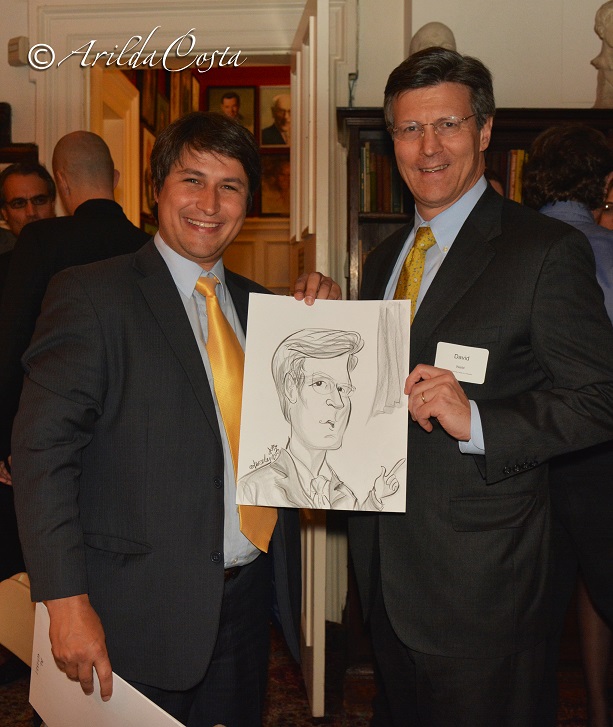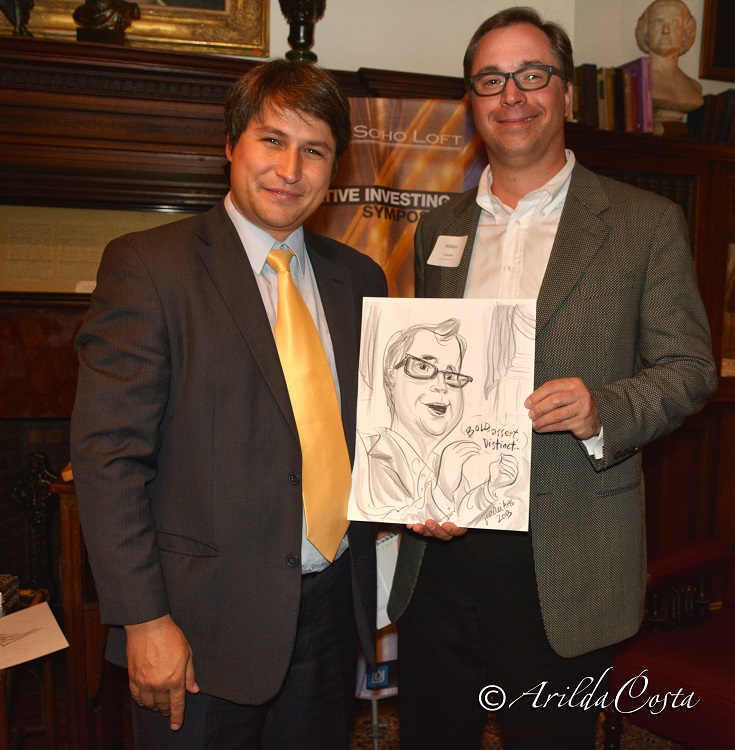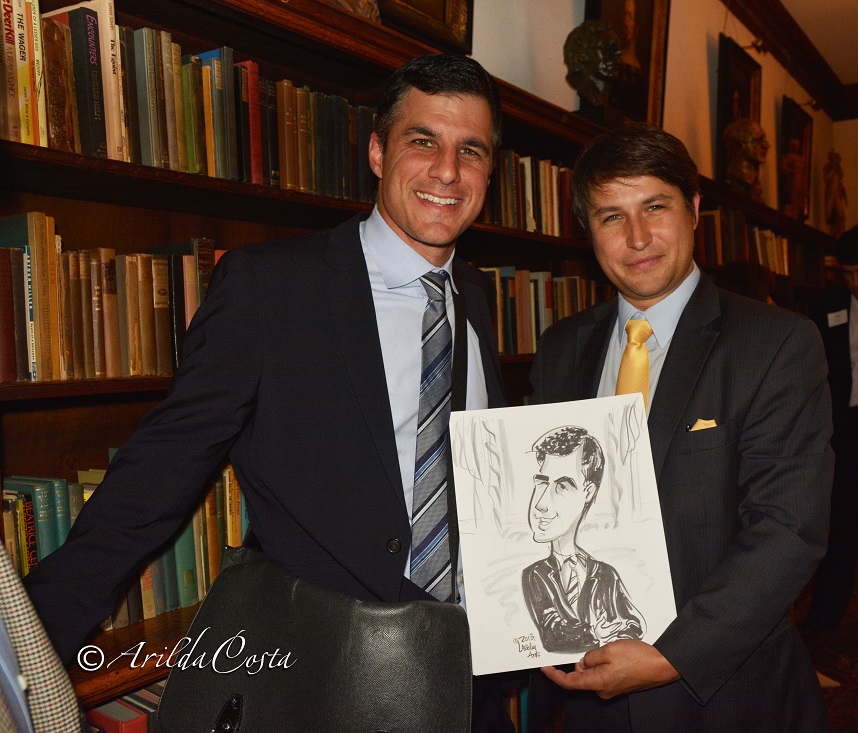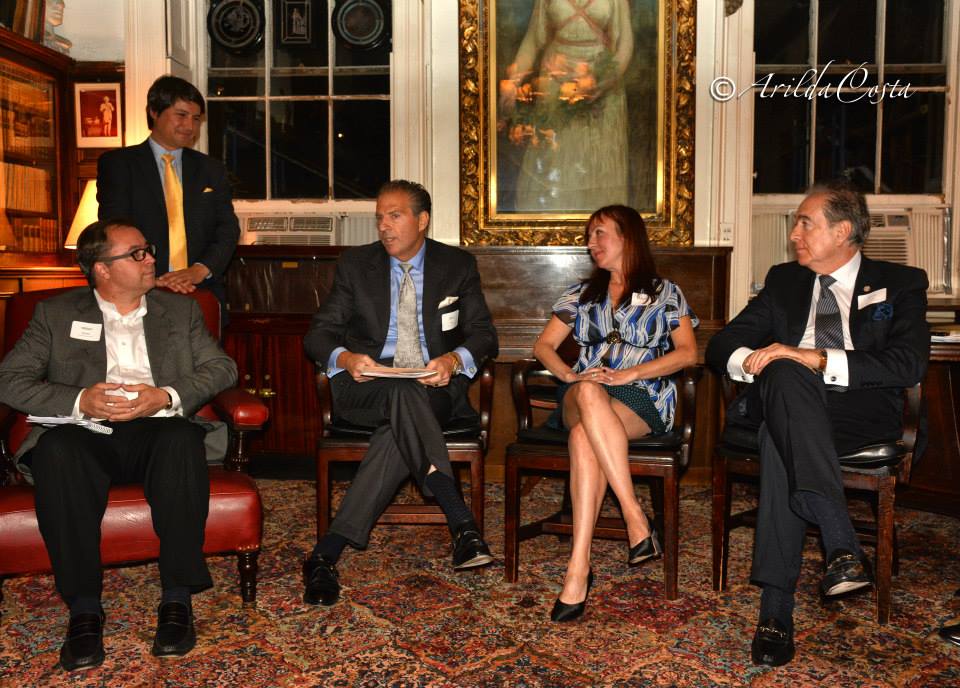 Part I - September 17, 2013 AGENDA

7:00 -7:30 pm  Keynote:  David Weild, former Vice Chairman of Nasdaq
7:30 - 8:00 pm Panel: Regulation A 
David Weild and 
Ken Davenport of "God
spell" Broadway Show - learn how he
raised
  $5M through a public offering
8:00 - 8:15 pm Host:  William Scheckel, TreveriMarket
8:15 - 9:00 pm Panel: TV and Broadway Financing: Alternative Financing Methods and Digital Media Outlets
David Drake - Moderator

William Scheckel, Glenn Myles, Arianne Smith, Bruce Lipnick
9:00 -11:00 pm Cash Bar Cocktails at the Players Club pool table
Hosts: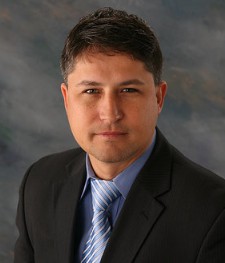 Chairman of LDJ Capital and The Soho Loft
David Drake is a leading equity expert based in New York City, USA. He is the founder and chairman of LDJ Capital, a Private Equity advisory firm, and of The Soho Loft, an event-driven global financial media company.
Mr. Drake is a strong advocate of innovative investing in early-stage equity and the US JOBS Act, for which he lobbied both Congress and the EU Commission. Because of his leading work in this space, he was a US Commerce Department delegate to the EU Commission in Brussels and Rome, and was invited in May 2013 to the White House Champions of Change ceremony in Washington, D.C.
His investment, The Soho Loft, produces and sponsors 150+ global events a year. One such was produced April 2013 for the institutional media leader Thomson Reuters, with speakers from Nasdaq, NYSE, KKR and Carlyle Group. He continues to advance innovative investing through his work as an international speaker and regular writer for major publications like Forbes and Thomson Reuters.
His focus today is to take on board advisory positions at companies, angel networks and venture funds, and to guide them on such topics as international regulations, corporate strategy and fund structures, with emphasis on the growing trend of online investment automation for retail and angel investors.
Privately, Mr. Drake has hosted the Harvard Business Club of NY at his home, produced Carnegie Hall concerts and raised funds for the charities Trail Blazers and Best Buddies Carnegie Hall for many years. Today he is a board director of the UBS charity of the year, London-based Archive Global, and is co-chair of the Tree Kangaroo Foundation in New York.
Born in Sweden and fluent in six languages, Mr. Drake has an MBA in Finance and an MA in International Law and Economics from George Washington University where he was awarded the Wallenberg Scholarship for academic merit.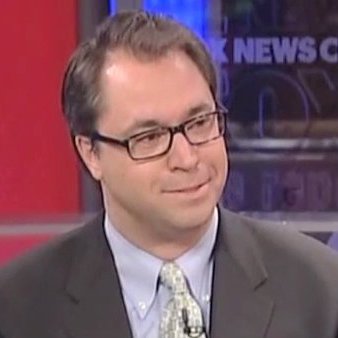 Director, TreveriMarket SA  
William Scheckel is a Director of TreveriMarket SA, the global private investment platform. His experience as a marketing advisor includes branding, marketing communications, public relations and operational strategy projects for world leaders and global leading brands, as well as start-ups and growing companies. He uses best practices from 100+ Web projects and countless marketing plans in multiple industries to help start-ups and companies like SAP, Shell, IBM and Deutsche Bank use the full marketer's arsenal to increase awareness and drive sales. He's built brands from scratch and run organizations dedicated to finding fresh ways to engage established audiences while managing budgets from shoestring to 9 figures. He hold a BA from the University of Chicago and an MA from Universität Konstanz, Germany. 
Keynote Speaker: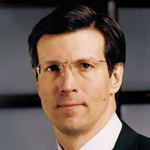 Founder and Chairman, Weild & Co. Holdings
Former Vice Chairman of NASDAQ 
David Weild IV oversees Capital Markets and Institutional Acceptance at Grant Thornton, the 'Global Six' Audit, Tax and Advisory firm. He is also Chairman and CEO of Capital Markets Advisory Partners, the firm that specializes in equity capital markets advice to issuers. He is a former Vice Chairman and executive committee member of The NASDAQ Stock Market who had line responsibility for the global listings businesses of NASDAQ.
David and co-author Ed Kim are noted for their work that was first to identify how changes in stock market structure are harming capital formation and job growth in the United States. Their studies (Why are IPOs in the ICU; Market structure is causing the IPO crisis and more; A wake up call for America ) have been cited in over 100 articles including The Economist, The Wall Street Journal, The New York Times and The Financial Times. These studies have also been cited by Congressmen, Senators and the Executive Branch of the U.S. Government, including most recently in the Interim Report of the White House's Job Council led by Jeffrey Immelt, CEO of General Electric, and the IPO Task Force report to the U.S. Treasury led by Kate Mitchell, former Chairman of the National Venture Capital Association.
David was also a member of the NYSE and NVCA's (National Venture Capital Association) Blue Ribbon Panel to restore liquidity in the US venture capital industry and his work was cited in the NVCA's final report. David has testified in Congress and at the CFTC-SEC Joint Panel on Emerging Regulatory Issues.
Prior to NASDAQ, David spent 14 years at Prudential Securities in senior management roles, including President of PrudentialSecurities.com, Head of Corporate Finance, Head of Technology Investment Banking and Head of Global Equity Capital Markets. He oversaw more than 1,000 IPO's, Follow-on offerings and convertible transactions and was an innovator in new issue systems and transaction structures.
David holds an MBA from the Stern School of Business and a BA from Wesleyan University. He studied on exchange at The Sorbonne, Ecole des Haute Etudes Commerciales and The Stockholm School of Economics. 9/11 blew out 350 plate glass windows at NASDAQ's headquarters at Ground Zero in New York. With NASDAQ personnel working from home, David organized the authorization and implementation of hundreds of share repurchase programs that were credited by market insiders as providing needed confidence (buy orders at lower levels) to investors once the markets reopened. David is Chairman of the Board of Tuesday's Children, the pre-eminent charity providing services to 9/11 families and first responders and has served on that board since shortly after 9/11. 
Panel Speakers of Part II - November 5 Event:
Founder and CEO, GATE Technologies
As founder and chief executive officer of GATE Technologies, Vince Molinari has been the driving force behind GATE's mission to create new market infrastructure that brings transparency, efficiency, and liquidity to the unstructured global alternative asset markets. He is responsible for GATE's strategic planning and business initiatives, including corporate alliances and strategic partnerships. His vision is based on a core belief that ?actionable knowledge? drives investments, and that technology can close the gap between traditional and emerging alternative markets. Vince believes opening the private market for investment can spearhead economic growth and job creation. The company's initiatives in Impact Investing reflect Vince's commitment to bringing positive change through financial innovation.
Vince is also the founder of Global Access Holdings LLC, a financial media and analytics company, which identified a global trend line of illiquid securities and the potential market need for alternative asset trading platforms. Prior to Global Access Holdings, he was chairman & CEO of Burlington Capital Markets LLC, a financial services company specializing in institutional execution services and investment banking activities. In addition, he co-founded Inculab, a technology business incubator. Mr. Molinari began his career at Lehman Brothers Inc., and has also held senior positions at Janney Montgomery Scott Inc., and Ridgewood Capital Funding, LLC.
Mr.Molinari is an active speaker on issues related to capital markets and early stage companies and hasbeen invited to testifybefore theU.S. House of Representatives Committee on Financial Services, Subcommittee on Capital Markets and Government Sponsored Enterprises. In addition Vince consults Members of Congress and Senate on these issues.
Mr. Molinari has been featured on CBC Lang and O'Leary Exchange and been quoted and published in a wide range of business media including the Wall Street Journal, Forbes, Bloomberg News, Advance Trading and Securities Technology Monitor.
 Enzo Villani 
Founder and CEO, Sustain Integrated Communications 
Enzo Villani is the founder, Chairman and CEO of Sustain Integrated Communications. Sustain was born out of Villani Advisors, a strategic advisory and M&A consulting organization focused on the communications industry. Enzo Villani is a 20 year veteran entrepreneur, co- founder of NASDAQ Global Corporate Solutions, co-founder and Chief Strategy Officer of DF King Worldwide, Board Member and President of MZ Group North America (part of Brazil based Attitude Global), CEO and co-founder of Rivet Integrated Marketing and co-founder of Online Services at Byron Preiss Multimedia. Since 2006, Enzo has raised and completed over $400 million in acquisitions focused on investor relations, corporate communications, marketing, financial technology, media, and trading exchange industries. Enzo holds a MBA from The Johnson School at Cornell University and completed his BA from Iona College while working on the block equities desk for Lehman Brothers. He is also a lecturer and adjunct professor of marketing and entrepreneurship at State University of New York at Plattsburgh, and Venture Capital and Private Equity at Clarkson University. He resides in Lake Placid, NY with his wife and two children.
Co-Founder, Grow VC 
Jouko Ahvenainen is serial-entrepreneur and private investor, and co-founder of Grow VC, the first global peer-to-peer micro-funding service for startups. Jouko is also a partner and board member in other finance or investments companies, like Springboard Venture Private (India) and Replicon (Finland). He also co-founded data analytics businesses (e.g. Xtract). Before his serial entrepreneur career Jouko held senior positions at diverse technology firms including Cap Gemini Ernst & Young, Powerwave Technologies Inc., Nokia, and Sonera. In all roles he has been a key driver to create new business. He is one of the pioneers in social media marketing, and personally had significant role to develop and sell the first social marketing intelligence solutions for mobile and media companies. He has also traditional marketing experience, starting from some well known political campaigns in mid 90′s. Jouko has vast experience of international business in Asia, Europe, and North America; he has lived and worked in Finland, Malaysia, UK, and the US, and run business in Hong Kong. 
Jouko has worked in teams to close several VC deals (from 150k USD to 15M USD), and also closed many large customer deals and been responsible for 40M USD annual revenue. He started his first own software business when he was 16-year-old. Jouko also is also a Certified Adviser in NasdaqOMX First North list at Helsinki and Stockholm stock exchanges. Jouko is on the boards of various start-up companies, and is a co-founder or seed investor in six companies. 
Jouko is a regular speaker in many marketing, start-up funding, mobile and web conferences including SXSW, Mobile World Congress, CTIA, Next Conference, Echelon and Singapore Infocomm conferences around Europe, Asia, and the US. He is also a co-author in Social Media Marketing book. 
Jouko holds an MBA from Helsinki School of Economics / McCombs School of Business, at the University of Texas, Austin and a M.Sc.(Tech.) from Helsinki University of Technology. 
Senior Consultant at Connex International
Liron Artzi, a UCLA graduate with degrees in Communications and Sociology, has over 20 years experience in International Sales, Finance, Business Development, Marketing and Production of Feature Film, Television and Media.
As Senior Vice President of Worldwide Sales and Marketing for Milestone Media Group, Artzi launched the Warner Brothers DVD box collection set across Asia.
As Director of International Distribution for Bauer Martinez International under MGM, Artzi distributed and financed such films as I Could Never Be Your Woman (Michelle Pfeiffer, Paul Rudd), Modigliani (Andy Garcia), Harsh Times(Christian Bale), The Groomsmen (Ed Burns, Brittany Murphy) and The Flock (Richard Gere, Claire Daines).As Vice President of London International Television in New York City, Artzi negotiated network contracts for airtime with The History Channel, CNBC Europe, CNBC Asia, BBC, Euronews, and StarTV. He sold and Produced over 100 corporate profiles for many Fortune 1000 Companies working directly in partnership with CEOs of Mazda, Porsche, Kraft Foods, London Luton Airport, Getty Trust, J P Morgan Chase, and Nike.
Artzi went on to England and launched a new interactive technology merging television, the internet and corporate sponsorship in conjunction with CNBC Europe. He developed corporate profiles and television channels on the Internet for 20 Corporate clients, including ING, Fortis Investments, Ford, Coca-Cola, Getty Museum, Umbro, Adidas-Salomon, and Nike.
In 2007, Artzi teamed up with David Drake to become CEO of The Soho Loft, a premier event space. In this capacity, he closed deals with Nike, America's Next Top Model, Clearchannel, Barbara Walters and NBC. Artzi headed up all media and entertainment investment opportunities for LDJ Capital, which included Prestige Magazine, the No. 1 luxury publication in the world.
Artzi formed LA Creations in 2009, partnering with Fremantle Corporation and Triangle Entertainment to finance "Red Notice", a 22 episode series from Americas Most Wanted creator Joe Walsh, as well as Forbidden Jungle from Executive Producer Bob Engels. He is currently a Senior Consultant with Connex International where he advises his Fortune 1000 CEO clients in matters of sales, marketing and business development.
Panel Speakers of Part I - September 17 Event: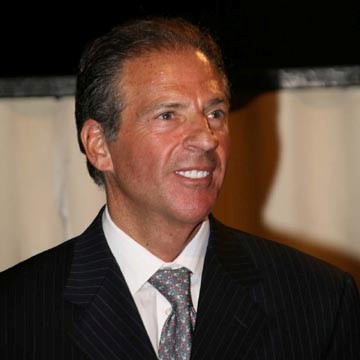 Founder and CEO, First Wall Street Capital 
Glenn Myles is a leader in the financial community, having built a 30 year track record in which he executed on nearly $24 billion of transactions as an investor, principal, and advisor. His affiliates, partners and clients have included some of the most significant operating companies and investors globally. Mr. Myles previously oversaw capital holdings and investments of Marvin Davis, by leading activities at Davis Entertainment and 20th Century Fox.
He was a member of the Young Presidents Organization and was a director of the Fairchild Corporation. Mr. Myles has a strong commitment to philanthropic activities, serving as a board member for Grameen Foundation, Planet Finance, Project Hope, the Walt Frazier Youth Foundation and the March of Dimes. He recently hosted the Prostate Cancer Foundation event in the Hamptons where he and Michael Milken raised $5 million through their friends like David Koch, Leon Black, Stewart Rahr, Richard Lefrak.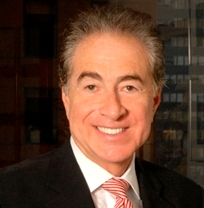 Founder and CEO, Asset Alliance and Crowd Alliance 
Bruce H. Lipnick is Founder, Chief Executive Officer and Chairman of the Board of Directors of Asset Alliance Corporation ("Asset Alliance"). He is also Chairman and Chief Executive Officer of Asset Alliance Advisors, Inc. He has an extensive background in alternative investments with over 38 years of experience in the investment management and financial services industries, and was a pioneer in utilizing various hedging techniques in portfolio management in the early 1970's through the 1980's.
Among other affiliate manager-related activities, Mr. Lipnick serves on the Board of Directors of many of Asset Alliance's subsidiary and sponsored funds. He is also a member of the Asset Alliance Investment Committee, Transaction Structuring Committee and CIO of the Asset Alliance Manager Participation Fund. Prior to founding Asset Alliance, Mr. Lipnick served as principal, general partner and senior executive officer for several investment management organizations including Wharton Management Group, Inc., which he founded in 1982 and also served as president. Mr. Lipnick is a member of the Advisory Council of the Milken Institute California Center and of the Advisory Board of the Eco Power Conference in Brazil.
He is also a member of United States House of Representatives Speaker Nancy Pelosi's Speaker's Cabinet, and in 2002 he received Ernst and Young's Entrepreneur of the Year Award. Mr. Lipnick is a supporter of the New Combinations Fund for the New York City Ballet, a supporter of the School of American Ballet at Lincoln Center and a benefactor for the Washington Ballet. He is also a patron of MOMA and the Metropolitan Museum of Art, a past Dinner Chairman of Petra Nemcova's Happy Hearts Fund and a board member of Hedge Funds Care. In 2008, Mr. Lipnick received the Lifetime Humanitarian Award for Giving from Hedge Funds Care.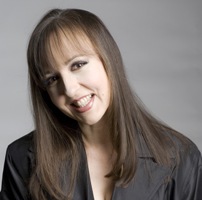 Founder and CEO, Enchanted Thyme Entertainment
Ariane Smith is a master interactive storyteller, an award winning writer-producer and a children's book author. "Enchanted Thyme, Book One In The Delicious Adventure Series" is the first title in her 6-part series. Children are her passion, reaching them through entertainment, her goal.
After the success of her first book, her company started to grow. Enchanted Thyme Entertainment is currently in production with many international broadcast and distribution partners for an animated television series, mobile content, gaming and a feature film based on the property. "ET" characters can also be found on the web and mobile devices in the form of celebrity narrated, storybook poems. In addition to brick and mortar stores, her books are available for all eReading devices through iTunes, Amazon and a myriad of other eBook sites. Ariane also produces Enchanted Thyme live events with the The Food Network and for many fortune 500 companies.
She has appeared on NBC's TODAY SHOW and MONEY MATTERS and been featured in THE NEW YORK TIMES, THE DAILY NEWS and many other publications and radio shows. She's been invited all over the world to speak about Enchanted Thyme and her other properties' adaptability to traditional, new and emerging content delivery platforms. One of her favorite subjects is the merging of tech, finance and entertainment.
Currently at work on her next book, which is due to hit the shelves in 2014, and"Enchanted Thyme," the musical, scheduled for a New York City premiere in 2015.Ariane also just unveiled a brand new mystery series for 'tweens called, "ThePeculiar Adventures of Willow B. Star." Stay tuned...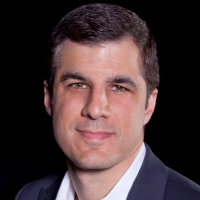 Broadway producer
Ken Davenport is a Broadway producer whose credits include Macbeth, Kinky Boots (Tony Award Winner), Godspell, Chinglish, Oleanna starring Bill Pullman and Julia Stiles, Speed-the-Plow, Will Ferrell's You're Welcome America, Blithe Spirit starring Angela Lansbury, and 13, as well as Altar Boyz, My First Time, The Awesome 80s Prom, and Miss Abigail's Guide to Dating, Mating, & Marriage Off-Broadway. He also produced the award winning These Magnificent Miles: On the Long Road with Red Wanting Blue, a documentary on one of the top unsigned rock bands in the country.
Ken was featured on a national commercial for Apple's iPhone, was named one of Crain's "Forty Under 40″, and is one of the Co-Organizers of TEDxBroadway. Combined, Ken's productions have grossed more than $100 million worldwide and are being produced internationally in over 25 countries including Germany, Mexico, France and Korea.
He created and developed the Broadway board game Be A Broadway Star, recently seen on "The Today Show," and a smartphone app called AT THE BOOTH™, which gives a listing of available shows at the famed TKTS® booth in Times Square. AT THE BOOTH™ has been featured on Entertainment Weekly's "Must List" and called "Ingenious! The best thing to happen to New York theater since, well, the introduction of the TKTS® booth!" He also runs a number of theatrical websites including DidHeLikeIt.com, and YourBroadwayGenius.com.
Current projects include his adaptation of the novel and film Somewhere in Time, premiering at Portland Center Stage this spring; Gettin' the Band Back Together premiering at George Street Playhouse in the fall as well as bringing the first ever revival of A Few Good Men to Broadway.
His blog, TheProducersPerspective.com, has been featured in Vanity Fair, New York Magazine, The Gothamist and more. He has written articles for Forbes, Mashable, Imedia and others.
History of the Players Club
"An actors' club combining the convenience and advantages that you speak of has been a dream of mine for many years, and I had the house in question in my mind's eye for the purpose of some far-off future day." — Edwin Booth
"We do not mingle enough with minds that influence the world," Booth said of his fellow actors,"We should measure ourselves through personal contact with outsiders … I want my club to be a place where actors are away from the glamour of the theatre."
Two years after the great actor Edwin Booth wrote these words to his friend, theatre manager Albert Palmer, his dream was realized. In May, 1888, he paid $75,000 to purchase a townhouse at 16 Gramercy Park in New York City that had been built in 1847 for banker Elihu Townsend. Booth's vision now had a home.
The club's name, The Players, was suggested by author Thomas Bailey Aldrich, after one of the lines from Shakespeare's "As You Like It."  Booth, along with 15 other friends, were the incorporates of the club.  Another close friend, the architect Stanford White, was hired to handle the conversion.
On opening night, December 31, 1888, before a gathering of men from the theatre, fine arts and letters, journalism, and commerce, Edwin Booth deeded the structure and its contents, including all the works of art and theatrical memorabilia he had amassed, along with his extensive personal library, to The Players.
For much of its history, The Players was strictly a men's club. However, on Shakespeare's birthday, April 23, 1989, women were finally permitted to become Players, the first of them being Helen Hayes.
One of The Players' longest traditions has been its Pipe Nights, named for the smoking of churchwarden pipes during the evening. This series of events began in 1905, and by 1936 had evolved into testimonials honoring artists for their contributions to the American stage.
In 1911, French tragedienne Sarah Bernhardt was lionized, after a petition was taken up by several dozen Players who thought it important to celebrate her legendary career.
In 1963, The Players was designated a National Historic Landmark, but ever since 1888, the interior has undergone several renovations, some of them quite extensive. For example, the Dining Room did not always have a stage at one end; the room led onto a garden dining area with a fountain.
In the 1920s, The Players put their rich theatrical resources to work for the direct benefit of the club by producing Broadway plays. Starting in 1922 with Sheridan's The Rivals, the club produced a series of successful commercial revivals starring well-known Players. These productions continued, until 1940.
Today, as always, the Players is an exciting and memorable place to mingle and meet fellow club members, friends and colleagues, in an ambiance of conviviality, culture, history and comfort.  
You can learn more fascinating facts about the club by visiting www.theplayersnyc.org
Some Past and Present Notable Members of the Club:
When & Where

Players Club
16 Gramercy Park South
New York, NY 10003


Tuesday, November 5, 2013 from 7:00 PM to 10:00 PM (EST)
Add to my calendar
Organizer
THE SOHO LOFT Media Group (www.thesoholoft.com)
The Soho Loft Media Group is a global financial media company with 3 divisions:
THE SOHO LOFT CONFERENCES organizes up to 200+ investor-focused global summits, talks and events annually.
TIMES IMPACT PUBLICATIONS produces relevant content on investing and entrepreneurship that are published and syndicated in  100+ leading online publications and growing.
VICTORIA GLOBAL Corporate Communications specializes in client Investor Relations, Public Relations, Branding and Social Media Marketing.
The Soho Loft Media Group is your global partner for your investment and business startup and growth strategies.
For additional information, please visit us at www.thesoholoft.com 
or email Donna@LDJCapital.com