Event Information
Location
Concert Park
Pacific Promenade
Los Angeles, CA 90094
Join us for a day full of fitness, wellness, and fun! Featuring healthy local and national brands, complimentary workouts, and more!
About this event
A family friendly, fitness-oriented outdoor event hosted by Elevation Health and Playa Vista Parks and Landscape for the community and neighbors of Playa Vista! Featuring 2 group exercise classes, demos, games, contests (Fittest in Playa Vista), giveaways, and more!
Make sure you sign up and check in at the Fit Expo to enter a raffle for the chance to win a $150 VISA Gift Card.
Sign up for the Fittest of Playa Vista Challenge here:
https://docs.google.com/forms/d/1Re-BhsAPQG7XVSi6jFxvt3MqPEKXT61MkLxNWb-13xE/edit
Brought to you by Playa Vista (PVPAL)
Hosted by: Elevation Health
Sponsored by: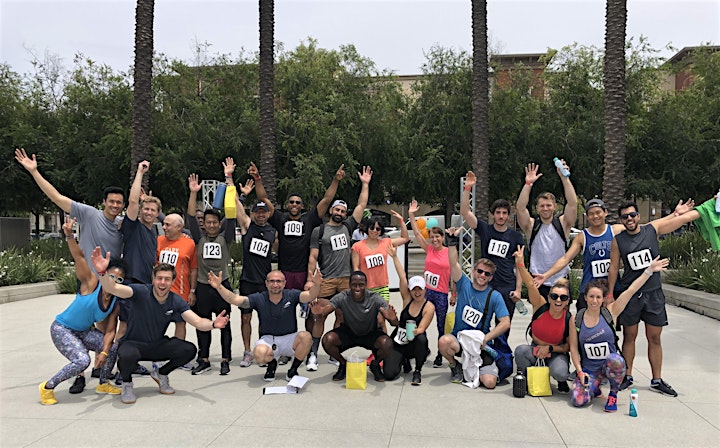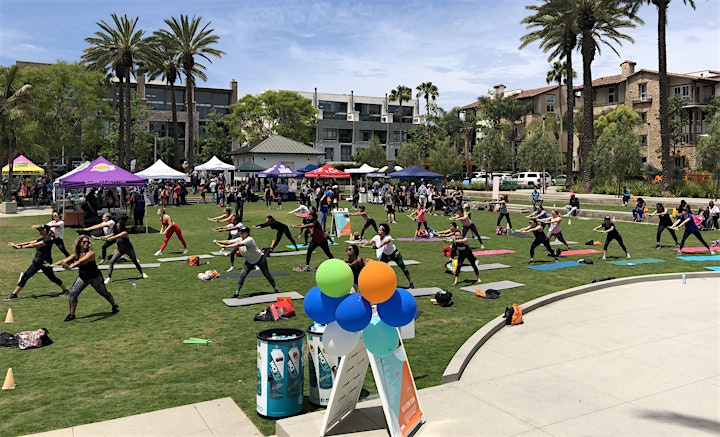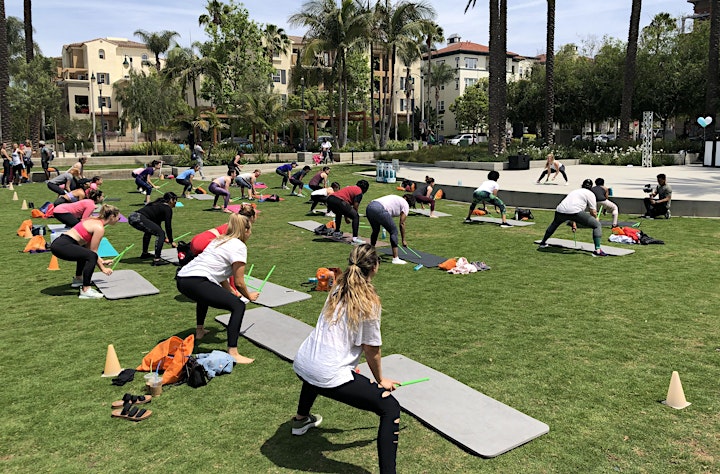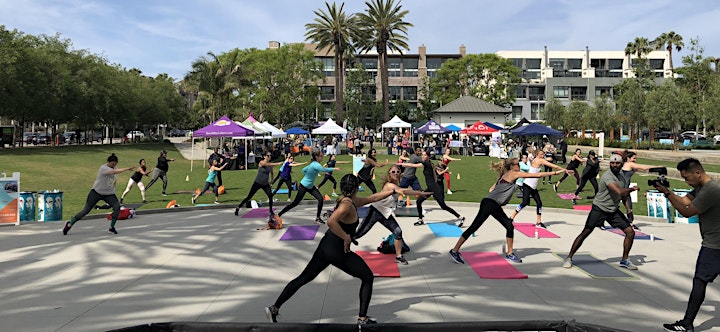 FAQ (Frequently Asked Questions)
How can I participate as a vendor?
Please contact Carmela DeVera at c.devera@contactelevation.com if you are interested in becoming a vendor.
How much does it cost to attend?
The FIt Expo is free to attend. Some vendors may be selling some products and will be giving out giveaways as well.
How do I participate in the classes?
You must be registered in EventBrite to participate in the classes. Be there 10 minutes before class starts to set up.
What is the Fittest man or woman of Playa Vista? How do I sign up?
It is a challenge that involves three events to test your strength, power and speed. The top male and female finishers will be crowned the Fittest of Playa Vista. You can sign up for it on Playalink.playavista.com.
Where do I park for the event?
There is street parking around the park and the surrounding streets.
Do I have to be a resident of Playa Vista to attend?
You do not have to be a resident of Playa Vista to attend. You must sign up on EventBrite to attend.
Do I have to wear a mask? Do I need proof of vaccination or a COVID negative test.
Masks are optional. No proof of vaccination or COVID negative test is needed.
Do I check in when I arrive at The Fit Expo?
You will check in at the Check - In table when you arrive at the Fit Expo. You will see a large Check - In sign at the table.
Can I bring my dog?
Dogs are not allowed in Concert Park.
Can I bring my kids? How old do you have to be to participate in the classes and events?
Yes. This is a family friendly event. Participants must be 14 or older to participate in the group fitness classes and Fittest in Playa Vista. We will have kid friendly vendors for young kids.
Will the Resort Fitness Center still be open during the Fit Expo?
Yes, the Resort Fitness Center will be open during the Fit Expo. The hours will remain the same (6am - 7pm).
Will there be food?
There will be snacks and treats from the vendors. There will not be any food trucks.
Date and time
Location
Concert Park
Pacific Promenade
Los Angeles, CA 90094