Description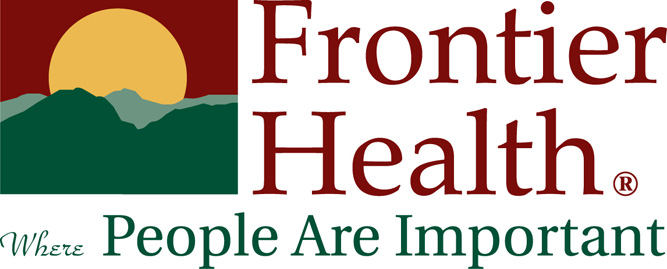 Frontier Health Presents
Play Therapy
(& a Bonus DMDD Update)

With

Dr. Rebekah Byrd

(& Dr. Allen Musil)
Wednesday, October 24, 2018
Renaissance Center Theatre
1200 E Center Street, Kingsport, TN
8:30 am to 4:30 PM
Description:
If play is a child's natural language, then therapists working with children have a unique mode of connecting with and treating their clients. In this training,
participants will learn the structure and theory that serve as the foundation for play therapy. They will learn how play therapy can improve children's communication, emotional expression, behavior, and problem solving. Dr. Byrd is an interactive presenter who will guide participants in practicing techniques specific to play therapy.
BONUS: Before the start of the play therapy training, Frontier Health's Medical
Director, Dr. Allen Musil, will provide a brief training on the new
diagnosis Disruptive Mood Dysregulation Disorder.
Training Agenda:
8:15 a.m.—8:30 a.m.: Registration
8:30 a.m.—9:30 a.m.: DMDD Update with Dr. Musil
9:30 a.m.—10.45 a.m.: Play Therapy—Part 1 with Dr. Byrd
10:45 a.m.—11:00 a.m.: Break
11:00 a.m.—12:15 p.m.: Play Therapy—Part 2
12:15 p.m.—1:30 p.m.: Lunch Break
1:30 p.m.—2:45 p.m.: Play Therapy—Part 3
2:45 p.m.—3:00 p.m.: Break
3:00 p.m.—4:15 p.m.: Play Therapy—Part 4
4:15 p.m.—4:30 p.m.: Wrap Up and Evaluations
Registration:
Cost is $50 for professionals and $10 for students with a valid ID. To register for the training, there are 3 options: 1) Mail a check to "Preston Visser, Ph.D., Frontier Health" at PO Box 9054, Gray, TN, 37615, 2) Pay at the Door (please RSVP intent to attend to stewart@frontierhealth.org, or 3) Register online at this site.
We will be happy to accommodate special needs requests. We ask that you contact us (rstewart@frontierhealth.org) at least 2 weeks prior to the training event to ensure sufficient time to make any necessary arrangements.
Learning Objectives:
For Play Therapy, Participants will be able to:
Analyze what play therapy is and what it is not

Evaluate information on relating to children

Assess the non-directive play therapy theoretical orientation

Explain ways research supports the use of play therapy

Discuss and practice play therapy skills
For the DMDD Update, Participants will be able to:
List 3 DSM 5 Diagnostic Criteria for DMDD

Compare & contrast DMDD with childhood bipolar disorder

List 3 common treatments for DMDD
Target Audience:
Psychologists, social workers, counselors, psychiatrists, physicians, school personnel, and others who may provide mental health services to children.
Level of Training: Beginning to Intermediate.
Meet the Presenters:
Rebekah Byrd, Ph.D., LPC, ACS, NCC, RPT-S, is an Associate Professor of Counseling, Program Coordinator, and School Counseling Concentration Coordinator in the Department of Counseling and Human Services at East Tennessee State University. Her research specialization falls primarily in issues pertaining to LGBTGEQQIA+ advocacy, children/adolescent counseling, play therapy, school counseling, social justice/multicultural concerns, self-injury, women's wellness and Adlerian theory. Dr. Byrd has over 15 years of experience in working with children and adolescents and maintains a client caseload specializing in LGBTGEQQIA, children/adolescents and play therapy. She serves on many national and state wide committees and was recently awarded Outstanding Teacher of the Year for the Clemmer College of Education and received a national best practice award for research conducted with colleagues.
Allen Musil, M.D., has been practicing child, adolescent, and adult psychiatry since 1998. His education includes an undergraduate degree from Vanderbilt University, and medical school at Quillen College of Medicine in Tennessee. He completed a triple board residency and fellowship at the University of Kentucky and is board certified in general pediatrics, child-adolescent psychiatry, and adult psychiatry. He has worked as an emergency room pediatrician and medical director of both in and outpatient child psychiatric services. Dr. Musil is a member of the American Academy of Child & Adolescent Psychiatry, American Academy of Pediatrics-Fellow, and the Christian Medical and Dental Society. He is also a part-time assistant clinical professor at East Tennessee State University and Lincoln Memorial University in both the departments of pediatrics and psychiatry. He specializes in ADHD, mood disorders, and autism spectrum disorders.
Continuing Education Credit:
Frontier Health is approved by the American Psychological Association to sponsor continuing education for psychologists. Frontier Health maintains responsibility for this program and its content. Frontier Health does not accept any commercial support for the program, content, or instructor. For participants who attend the entire training (DMDD Update & Play Therapy), 6.0 hours of CE credit will be awarded. For those who attend only the Play Therapy Training, 5.0 hours of CE credit will be awarded. Otherwise, variable credit for partial attendance may not be awarded based on the APA guidelines. Frontier Health is also an approved education provider NAADAC #683.