Play the Award-Winning Urban Watershed Planning Game for Channel and North Shore
When and where
Location
SPUR 654 Mission Street San Francisco, CA 94105
Description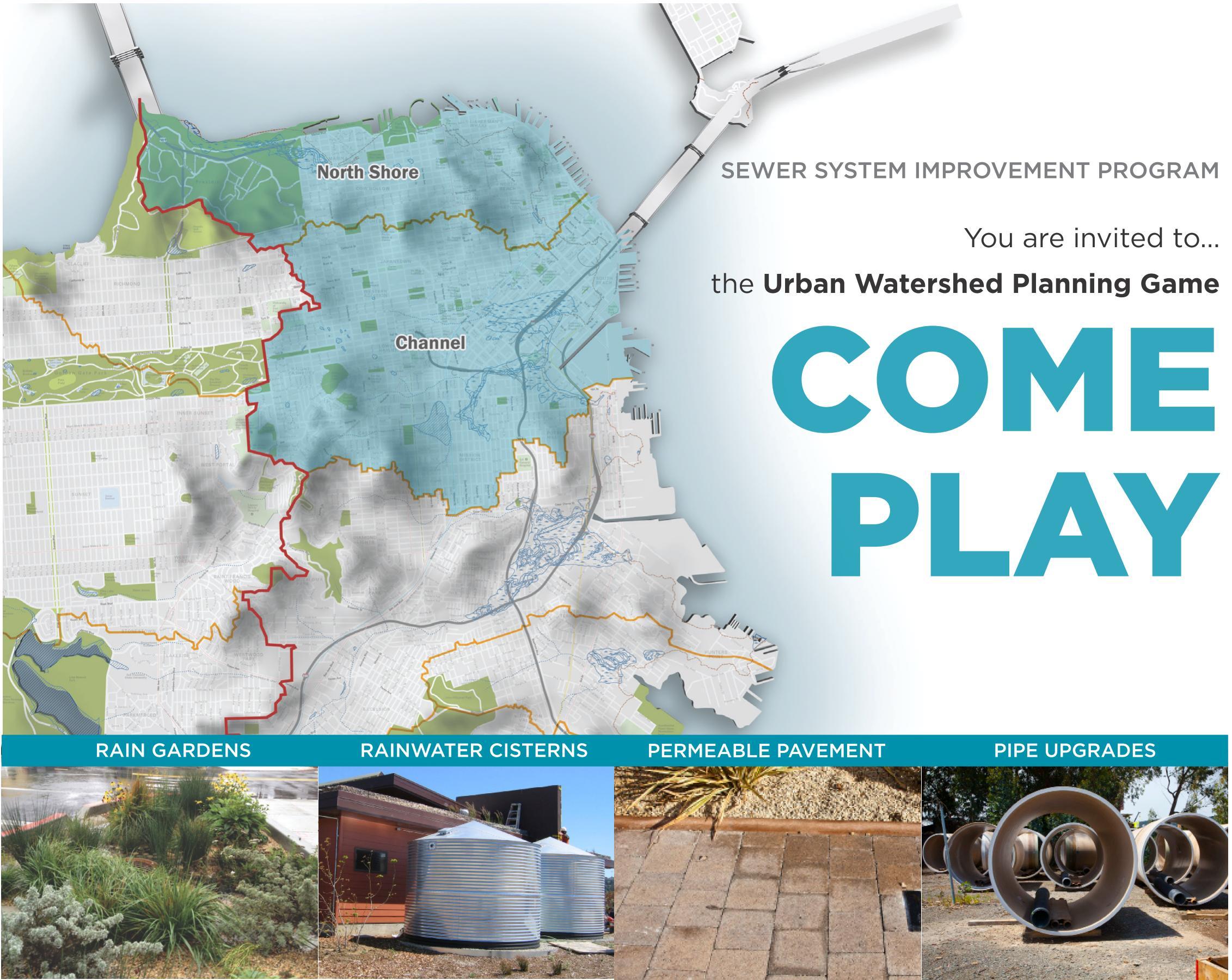 You are invited to play the San Francisco Public Utilities Commission's (SFPUC) award-winning Urban Watershed Planning Game!
The SFPUC is excited to announce an interactive workshop on Saturday, June 1, 2013 to help plan necessary upgrades to San Francisco's combined sewer system. This workshop will take the form of a participatory planning game (gameboards, game pieces, and all) and will focus on green and grey infrastructure solutions specific to two of San Francisco's urban watersheds - Channel and North Shore. Your input will contribute to the SFPUC's Urban Watershed Assessment and the next 20 years of sewer system upgrades through the Sewer System Improvement Program.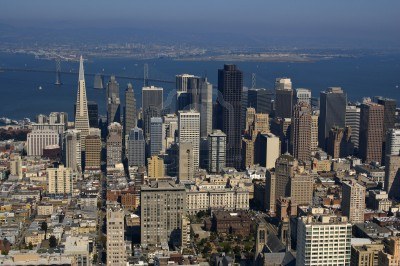 Help us plan for healthy watersheds!
When: Saturday, June 1, 2013, 9:30am - 2:00pm
Where: SPUR, 654 Mission Street, San Francisco, CA 94105
Lunch will be provided.

Please note that space is limited - RSVP today!

About the Urban Watershed Planning Game: The SFPUC developed this interactive game to demonstrate the complexities of our urban watersheds and engage the public in long-term planning for sewer system upgrades and healthy watersheds. Team members will learn about the Channel and North Shore watersheds' natural characteristics and sewer related challenges while exploring tradeoffs between project solutions. Address these challenges by wisely playing game pieces that include grey (major pipe improvements) and green infrastructure solutions (raingardens, permeable pavement, green roofs, and more). Compare your team's game board with the larger group. Your results will generate a pool of projects for us to assess during our planning process.
About the Urban Watershed Assessment: The need to upgrade our sewer system is real. Over 80 percent of our pipes are over 100 years old and the system gets overwhelmed during heavy rains. In addition, our system will be faced with the challenges of climate change and sea level rise. To address current challenges and prepare for the future, the SFPUC is developing a comprehensive plan for the next 20 years of sewer system upgrades to ensure a reliable and resilient system through a planning process called the Urban Watershed Assessment. Analysis for each urban watershed will be completed in four phases over the next several years, starting with the Bayside watersheds, then followed by the Westside watersheds. Through the next year, the Urban Watershed Assessment will be evaluating opportunities for stormwater improvement projects and soliciting public input through the Urban Watershed Planning Game, education sessions, and online forums. Your feedback will help us propose project recommendations for each watershed. For more information, please visit sfwater.org/urbanwatersheds.
About Channel and North Shore: Covering the northeast portion of the city, the Channel and North Shore watersheds transport millions of gallons of rainwater in large storms. Most of this water flows in a network of sewer pipes running along the path of historic creeks, marshes, wetlands, and throughout the city below our streets. The two watersheds cover the Presidio to the Haight Ashbury, Castro, SOMA and the Mission neighborhoods.