Play Test and Costume Making - Montañas a Mesas
Event Information
Location
DC's House and Danielle's House
Oakland, CA
Description
SATURDAY 11/24 1PM - 3PM SAN FRANCISCO
SUNDAY 11/25 1PM - 3PM OAKLAND
Please let us know which one you can attend.
OVERVIEW
Montañas a Mesas is a city game simulating the effects and challenges of mobility by air, vehicle and animal using the landscape of Albuquerque from the Sandia Mountains to the West Albuquerque Mesa. This multi player - all ages game takes on the familiarity tag and a scavenger hunt using downtown San Francisco as the game board.
OBJECT OF THE GAME:
To follow your roles path to the end, checking in with all Kachinas along the way. If a coyote catches you, you must answer a tricky coyote question. How you answer this question will either add or subtract from your overall accomplishments. Win the game by getting pins from all locations both physical and virtual.
WHAT YOU NEED:
This game can be played without technology, but there are clues, incentives and awards if you play using the ARIS app on an iPad or iPhone.
Click here for more information on how to How to use ARIS.
You will also need comfortable shoes and need to arrive on time.
PLAY TEST SIGN UP TO BE: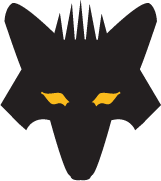 Coyotes – Coyotes are the chasers in this game. There are limited numbers of these characters. Coyotes collect pins by tagging other player's, you may only collect one pin from each player.
NEED 3 COYOTES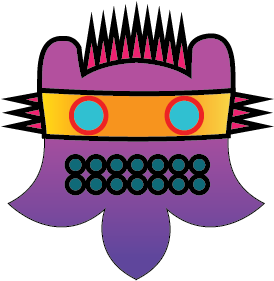 Kachinas – The Kachina's are the wise keepers of knowledge. Kachina's are at each site and will ask a riddle to the curious car, balloon and roadrunner. If they answer the question correctly you will award them with a pin.
NEED 12 KACHINAS
OTHER VOLUNTEER ROLES:
COSTUME MAKERS
ARIS DEVELOPERS
2 PHOTO GURU
2 VIDEO GURU
2 STORY TELLER
2 PROMO FANATIC
WHAT DO YOU WANT TO BE?
PLAYERS:
Each person is randomly chosen to be a roadrunner, auto or balloon. Players follow a path through the city, checking in with Kachinas along the way. The Coyote spirit who can help or hinder them on their journey may also chase you.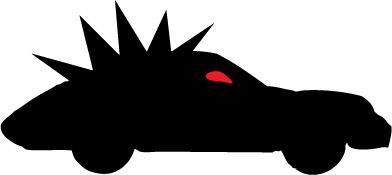 Autos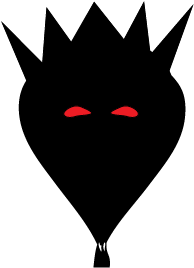 Balloons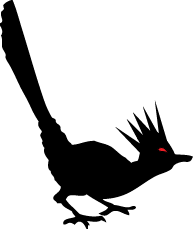 Roadrunners-
GAME
The game Montañas to Mesa uses a game structure similar to tag and scavenger hunt along with a geo-locative mobile app while players assume the character of an auto, balloon and roadrunner. These three must compete with each other to reach their destinations as each has an advantage and disadvantage over the other. Players are be given clues and tips on their smart phones tied to a fact about their mode of mobility and the history of urban development of Albuquerque. These clues are set up like a scavenger hunt where in order to reach their destination they must collect, contribute or take action using the information they receive from the mobile communication system.
GAME CREDITS
Game created by San Francisco Artist and New Mexico native, Danielle Siembieda, in collaboration with Silicon Valley Artist DC Spensley.
What Does is the Game Like? Check ou this video for the Game at ISEA 2012
_
Date and time
Location
DC's House and Danielle's House
Oakland, CA
Organizer of Play Test and Costume Making - Montañas a Mesas
The Art Inspector is a third party certification agent that examines the environmental impact of art process and practice. Art Inspector works with interested agents such as curators, artists, collectors, and others in order to pre-qualify artists who pass a standard of environmental stewardship.