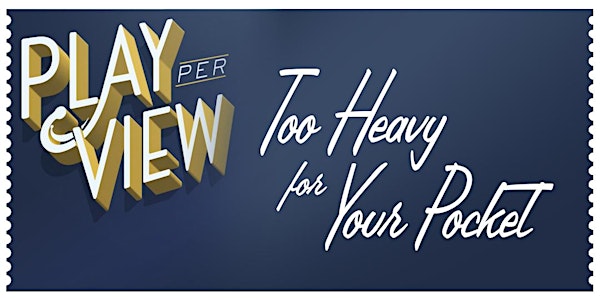 Play-PerView: Too Heavy for Your Pocket by Jireh Breon Holder (Live-Stream)
Description
A One Time Only Live Streamed Reading of Too Heavy for Your Pocket
by Jireh Breon Holder (New Amsterdam)
Directed by Margot Bordelon (Wives, Do You Feel Anger?)

-This event requires having the free Zoom teleconference app which can be downloaded via https://zoom.us
-A Zoom link will be sent via Eventbrite to your email 10 minutes prior to performance time, any purchases made 10 minutes or less from start time will be sent at EXACTLY 3pm.est
-Performance time is subject to change.


Nashville in the summer of 1961. The Freedom Riders are embarking on a courageous journey into the Deep South. When 20-year-old Bowzie Brandon gives up a life-changing college scholarship to join the movement, he'll have to convince his loved ones—and himself—that shaping his country's future might be worth jeopardizing his own.
Featuring:

Eboni Flowers (Slave Play)
Hampton Fluker (NBC's Shades of Blue)
Brandon Gill (Holler If Ya Hear Me)
Nneka Okafor (Our Lady of Kibeho)
This reading will benefit Ma-Yi Theater Company