Help us secure our future and learn about our exciting new developments as we launch our capital campaign to upfit our new home.
About this event
Asheville Music School's mission is always to strengthen communities through music education and outreach. And in 2022, we'll be expanding our offerings and ability to better serve the community as we move into our new home in West Asheville! We invite you to join us for dinner on October 20 to learn more about our exciting new developments, including the creation of a modern music production sound lab. We will be inviting donors to help with studio build out, soundproofing, and much more, with studio naming opportunities and other great perks in store.
As for the food, we will have chili, hearty soups, salads, beer, wine, from some of Asheville's top chefs, including Jason Sellers, Ashleigh Shanti, Anthony Cerrato, Mike McCarty, and more. Wine from Bottle Riot, Vaso de Vino, and Metro Wines, as well as beer from Catawba Brewing is included in the ticket price.
••• AMS student rock band Minør performing live!!! •••
Learn more about Play it Forward, including the various giving opportunities, at ashevillemusicschool.org.
Can't make it to the dinner but still want to donate?
Donations are accepted online, by mail, or
Text AVLMusic to (202) 858-1233 to donate today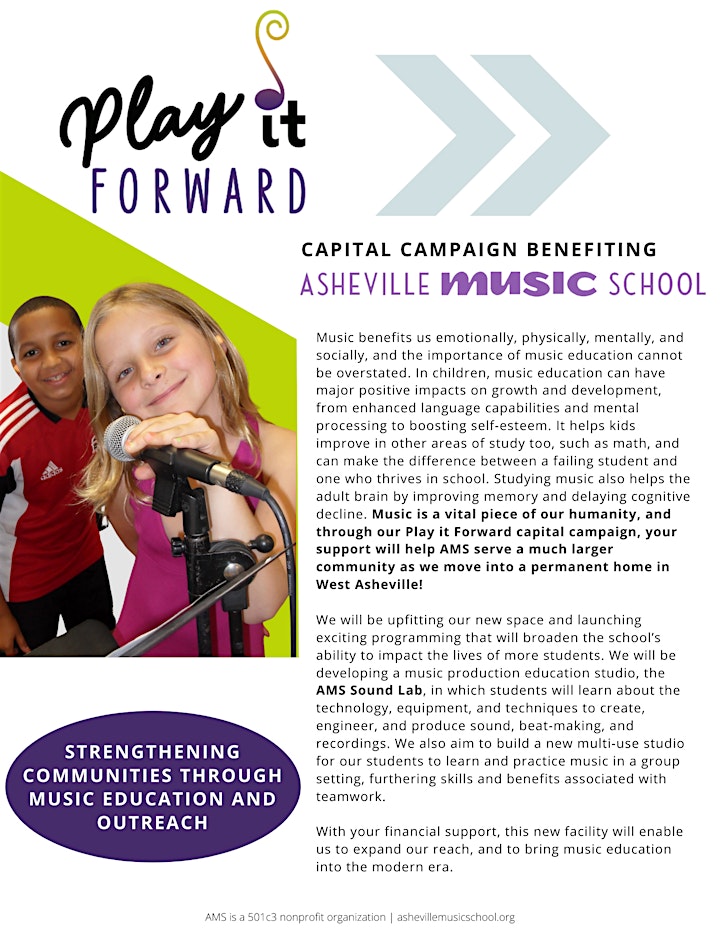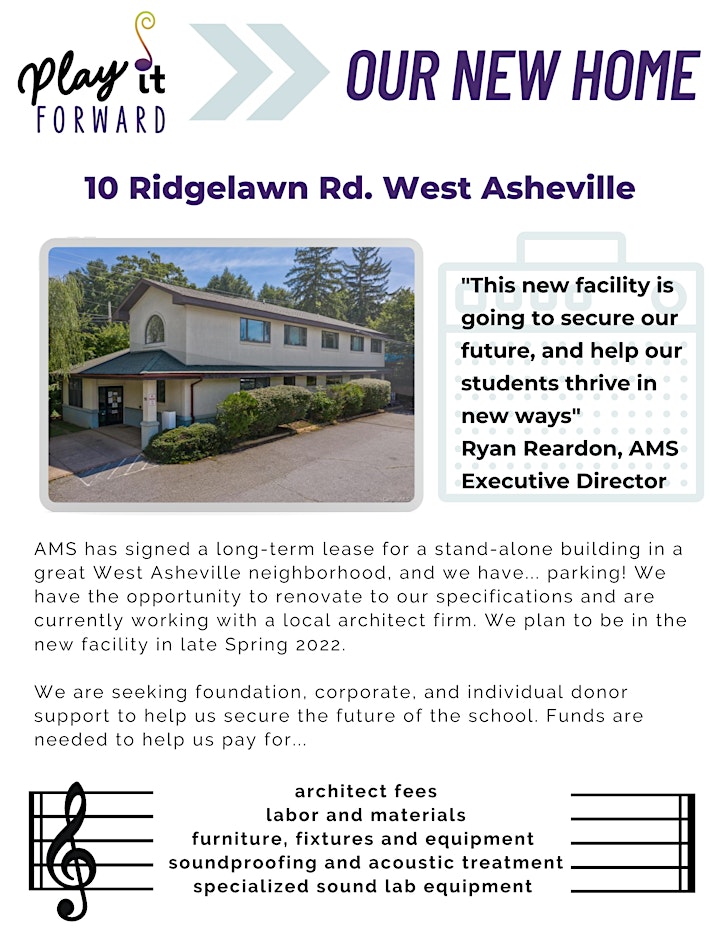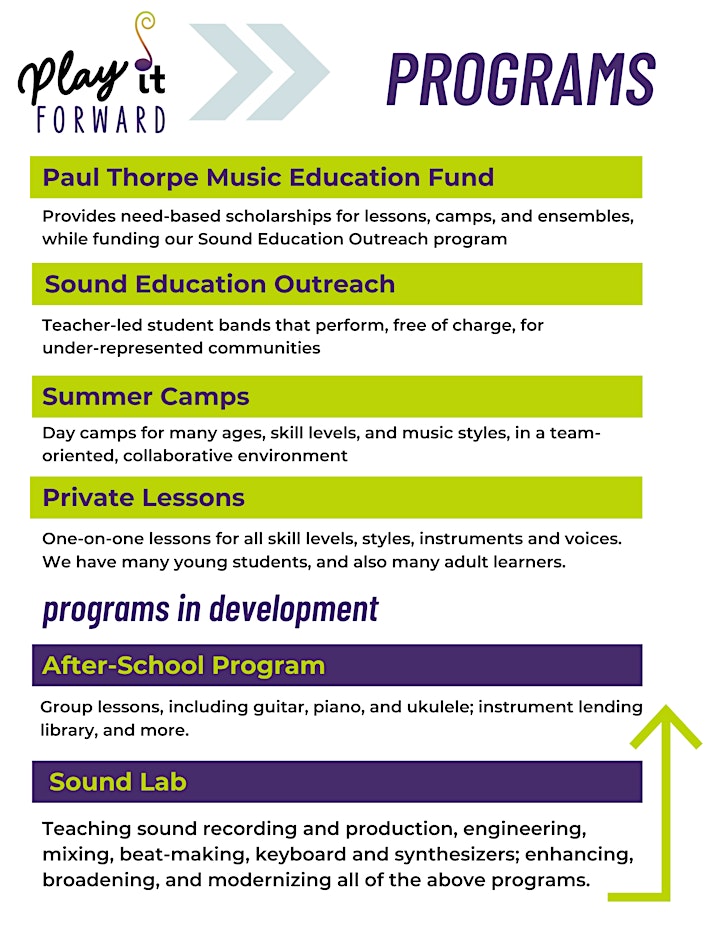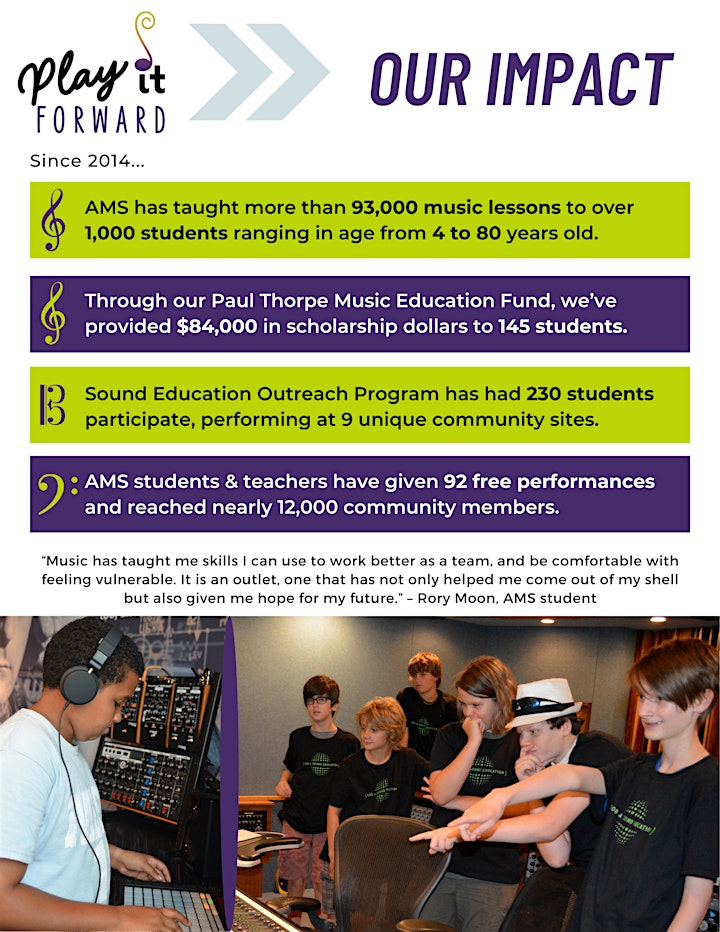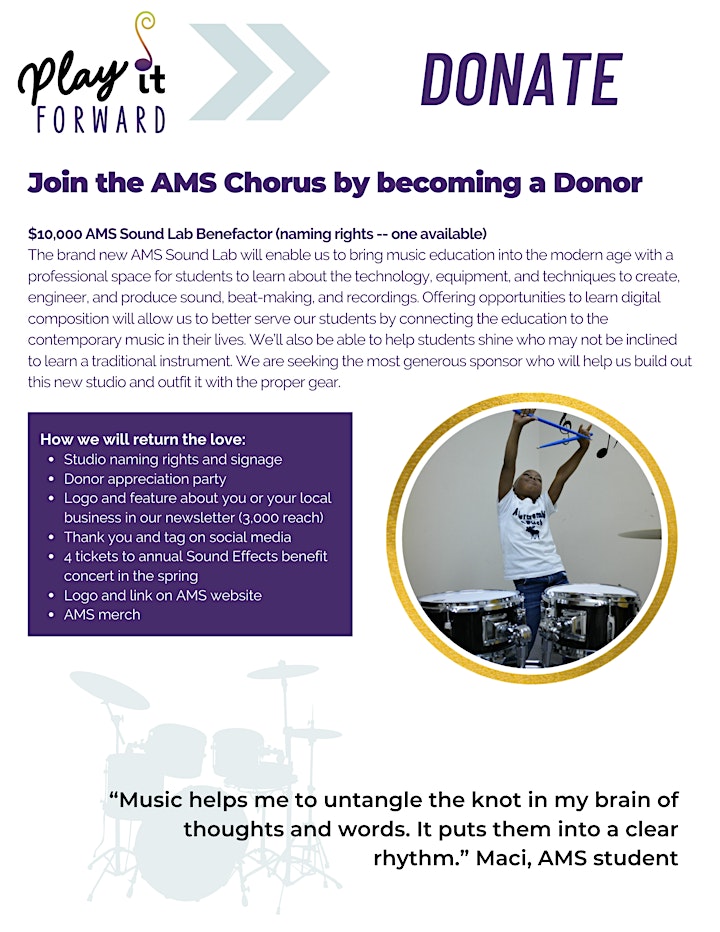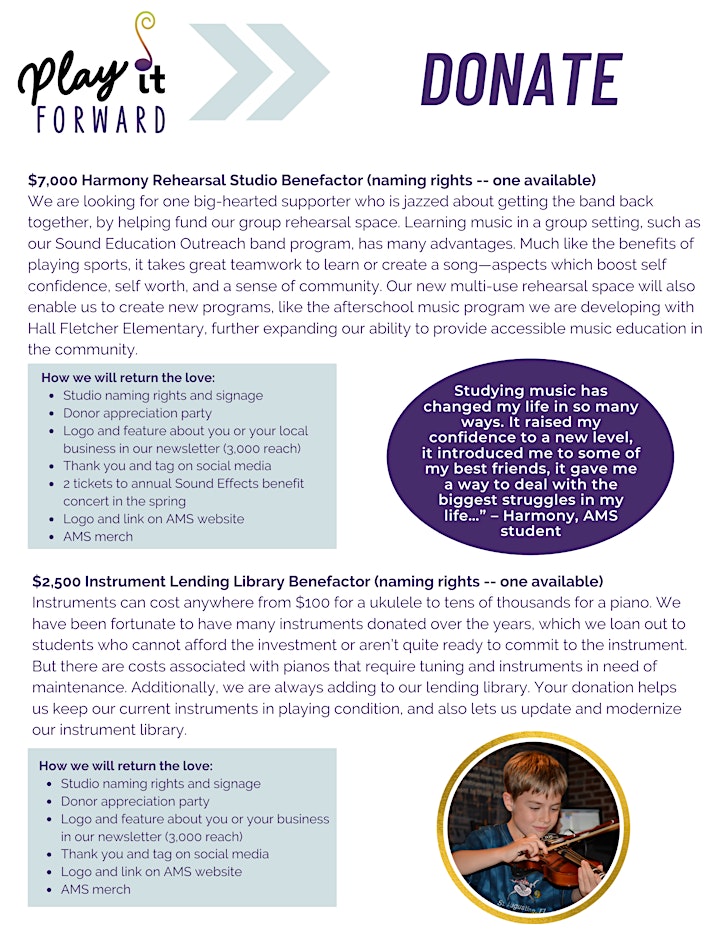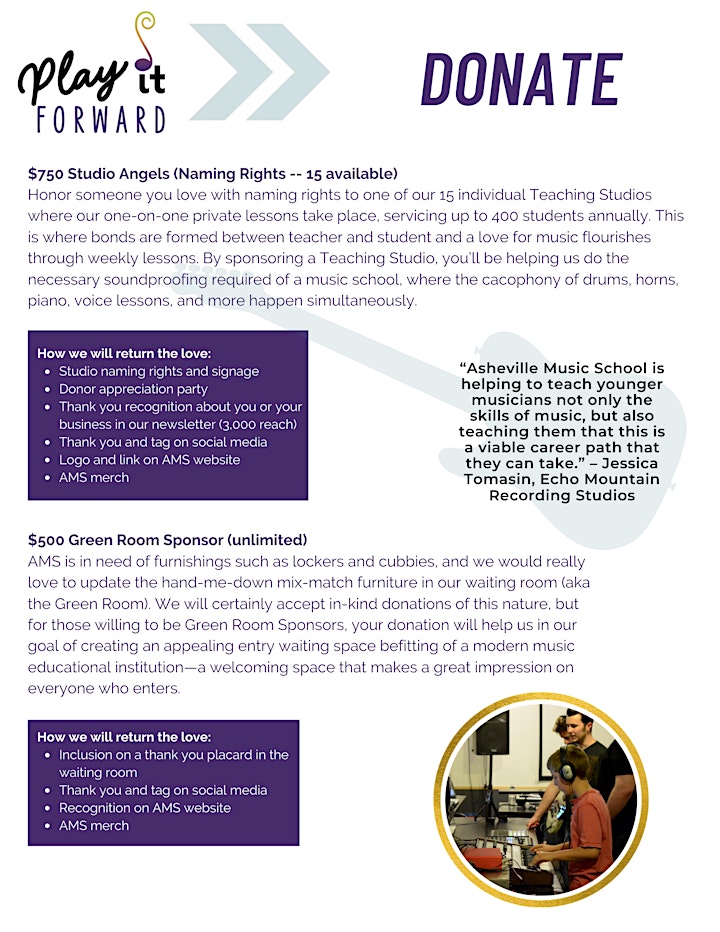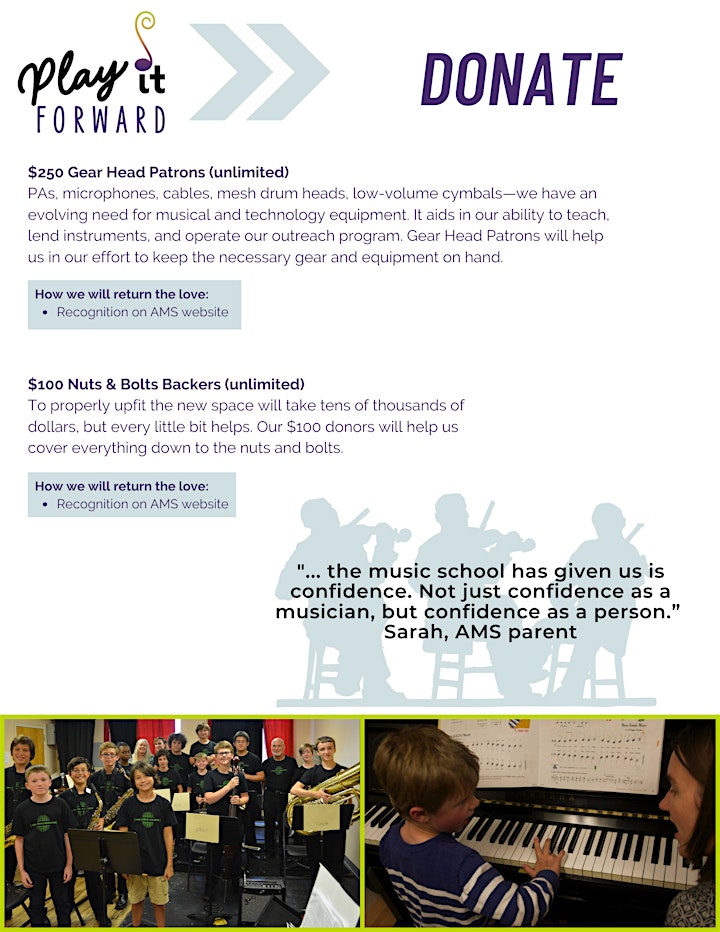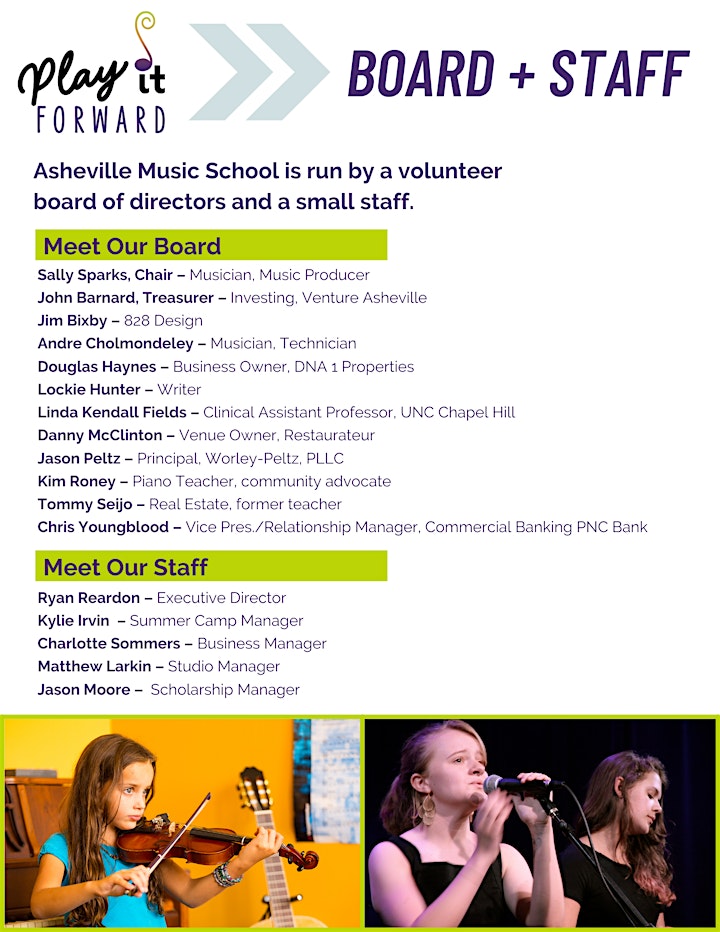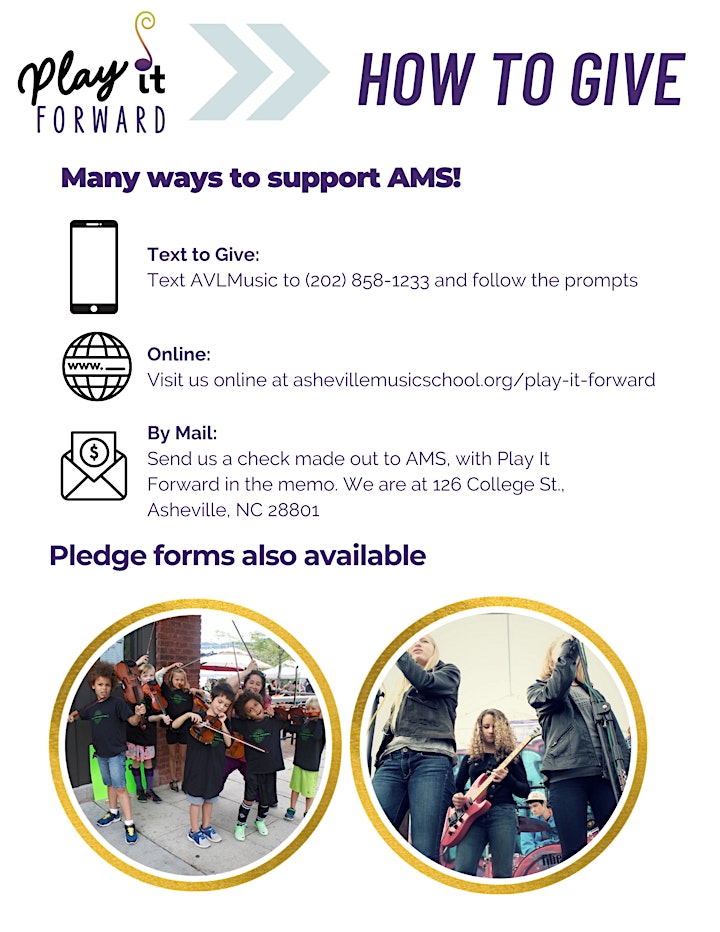 Organizer of Play It Forward - Fundraising Dinner & Capital Campaign Launch
Asheville Music School is the largest nonprofit music school of its kind in Western North Carolina, serving over 300 students annually and providing sustainable and rewarding work for 35 music educators. We offer private music lessons, band and ensemble classes, summer camps, master classes, and workshops for all ages and income levels. As a community school, our mission is to keep music education accessible to all, regardless of economic barriers. We accomplish our goals by offering need-based scholarships, an instrument-lending library, and by operating an outreach program that connects AMS students and teachers with the most vulnerable populations in our community.