Actions and Detail Panel
Play It Again Sam — Appeals & Getting a New Trial
Fri, May 12, 2017, 11:30 AM – 5:00 PM PDT
Description
Citizens for Judicial Excellence
Invites all CJE members to attend a free CLE on
"Play It Again Sam — Appeals & Getting a New Trial"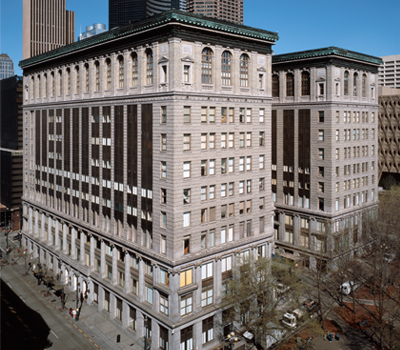 ---
There's still an opportunity to Register! Rescheduled for Friday, May 12 — One of the CLE instructors was stranded in Alaska on a case that ran into overtime. Therefore, the CLE originally scheduled for March 3 has been rescheduled. The location has also been moved to the WSBA CLE Training Center.
---
The CLE will cover the process of preparing a district or municipal court case for appeal to a higher court. Recognized experts in appeals for cases in courts of limited jurisdiction will review the basics of appeals, trial strategy to win and/or prepare a case for appeal, search and seizure issues, and ethical considerations for trial counsel post-conviction.
Appeal Basics


Making & Meeting Objections to Win at Trial (And on Appeal)
Christine Jackson of the King County Public Defender, The Defender Association Division, will review the state constitutional right to appeal, the timing for filing an appeal and where to file an appeal, along with other issues such as restitution and probation issues, appeal bonds, etc. Christine will then outline how to prepare an effective trial strategy, the use of objections to win and/or prepare a case for appeal.


Washington Pattern Jury Instructions
Search and Seizure
Noted Seattle appellate attorney Suzanne Elliott will review the composition and function of the Washington Pattern Jury Instructions Committee and their mandatory use with guidance on how to edit instructions to fit your case and special problems that can be encountered. Suzanne will also review the current state of law on the breadth and particularity of search and seizure.



Ethical Considerations for Trial Counsel Post-Conviction


Jason Lantz of the Law Office of Brian M. Sullivan, and Lizanne Padula of Padula & Associates, will review the ethical considerations of counsel after a conviction, and duties to prepare a case for appeal including advising the client of the about available options, merits of an appeal, client financial circumstances, timing an appellate filing and more. They will also review of potential problems with discussion of case on social media platforms.


The CLE curriculum detailed outline can be viewed at cjepac.com/cle.
This CLE has been approved by WSBA for 4.75 credits (including 1.25 Ethics credit).
WSBA CLE Activity #1032680

This CLE is free for CJE members. The cost for non-members is: $100 for attorneys in private practice and $35 for government-employed Public Defenders and Prosecutors.
Space is limited to 30 seats so R.S.V.P. sooner than later.
(Lunch is included — Doors open at 11:30 a.m. for lunch.)