Description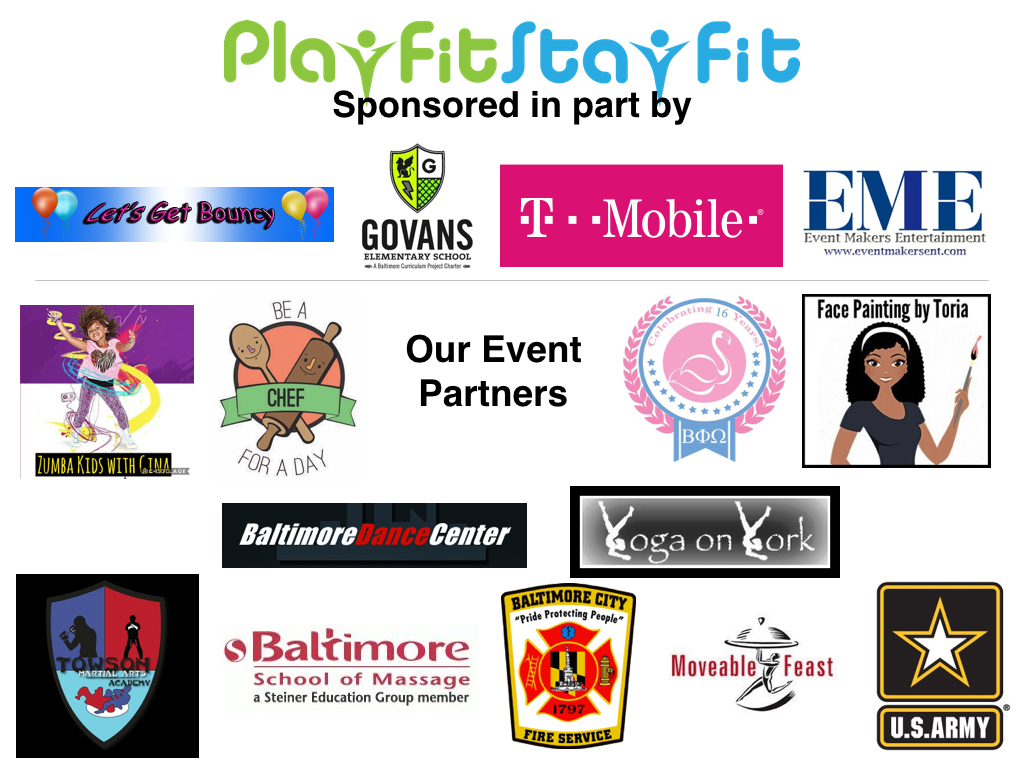 Play Fit-Stay Fit: Fall Into Fitness will take place October 7, 2017, at Govans Elementary School from 11am-3pm. The day will allow families to engage in fitness activities together, structured into rounds of fun competition, games, exercising, and workshops on healthy meals. Most importantly, this event will show the community that healthy living can be fun.
Play Fit-Stay Fit: Fall Into Fitness isn't solely about family and fitness. We also use this as an opportunity to serve local organizations in our community. This year, Elev8 Baltimore is our community outreach, recipient. Elev8 Baltimore focuses on middle-school aged youth, offering after- and summer-school programs. They also offer services and resources to students and their families to bring a long-lasting change in their lives. We will assist them by collecting gently used coats.
Play Fit-Stay Fit: Fall Into Fitness was created by Rodney C. Burris of the Working Together initiative in Baltimore MD; whose goal is to improve the quality of life of neighbors in our city.
Questions, Interested in being an event sponsor or making a donation please contact us at connect@bmoreplayfitstayfit.com