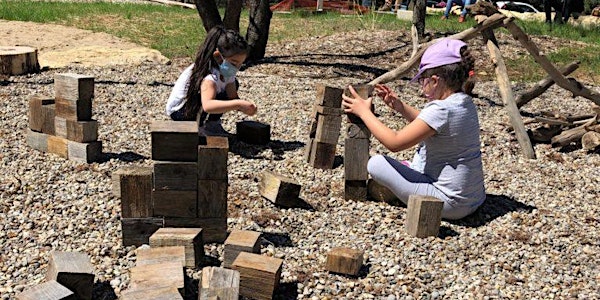 Play Day Saturday! ECE-TRIS Training at Playcosystem!
Play Training Workshops – ECE-TRIS credit approved Saturday, June 18th 10:00-12:00 Let's Play 1:00-3:00 Loose Parts and Natural Materials
When and where
Location
Bernheim Arboretum and Research 2075 Clermont Road Clermont, KY 40110
Refund Policy
Contact the organizer to request a refund.
Eventbrite's fee is nonrefundable.
About this event
Play is complex. What we sometimes think of as a frivolous childhood pursuit, after more important things have been completed, is really THE IMPORTANT THING. Children are designed to learn through play. Understanding play and how to support learning through play can support your efforts to raise healthy children. On June 18th the Children at Play Network is hosting two two-hour workshops on play. There is no better way to learn about play than by observing children playing and there is no better place to do that than Bernheim's Playcosystem which is intentionally created as a laboratory for the understanding of play. This type of workshop really can't happen just anywhere – but play CAN. These workshops are designed for beginners and anyone that wants to dig into the science of play. Both workshop counts toward ECE-TRIS credit for child care professionals.
Register for each training independently – you may attend one or both. Workshop fees do not include the Bernheim entrance donation.
10:00-12:00 Let's PLAY!
Join us at Playcosystem – KY's only playground of it's kind – designed to promote child-led, unstructured play, in nature! First we will discover how to define true play, and discuss why it is so important to children's development. And then we will observe it in real time as we see what children do when they have time and space to actually play! We will conclude by brainstorming some ideas for how you might apply some of these ideas when you go back to your learning environments. (Approved for 2 hrs. ECE-TRIS credit)
1:00 – 3:00 Loose Parts & Natural Materials
Using Playcosystem as our real life play laboratory, we will explore what "loose parts" are and how we can incorporate them into your learning environments. What are children learning when they play with things that don't really look like traditional toys? How can we support their learning? And how can we use these opportunities to connect children to the natural world around them? Playcosystem provides the perfect environment to explore these ideas and make plans for how to apply them in your classroom. (Approved for 2 hrs. ECE-TRIS credit.)