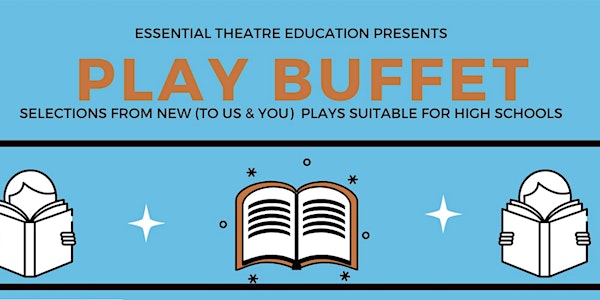 Play Buffet: Selections from New(To Us&You) Plays Suitable for High Schools
Join Essential Theatre Education Associates Emily McClain & Elisabeth Cooper for a curated look at plays for high school audiences/students.
About this event
About Play Buffets:
A monthly series, each Buffet consists of a curated look at 4 or 5 plays of interest to high school audiences and student performers, with snippets read aloud by event participant volunteers and discussed during each session.
Buffets take place the third Sunday of every month. Event participants will be provided with information regarding publisher/related works/playwrights during each session.