Plate by Plate 2014 - 16th Annual Tasting Benefit presented by Project by P...
Description
Plate by Plate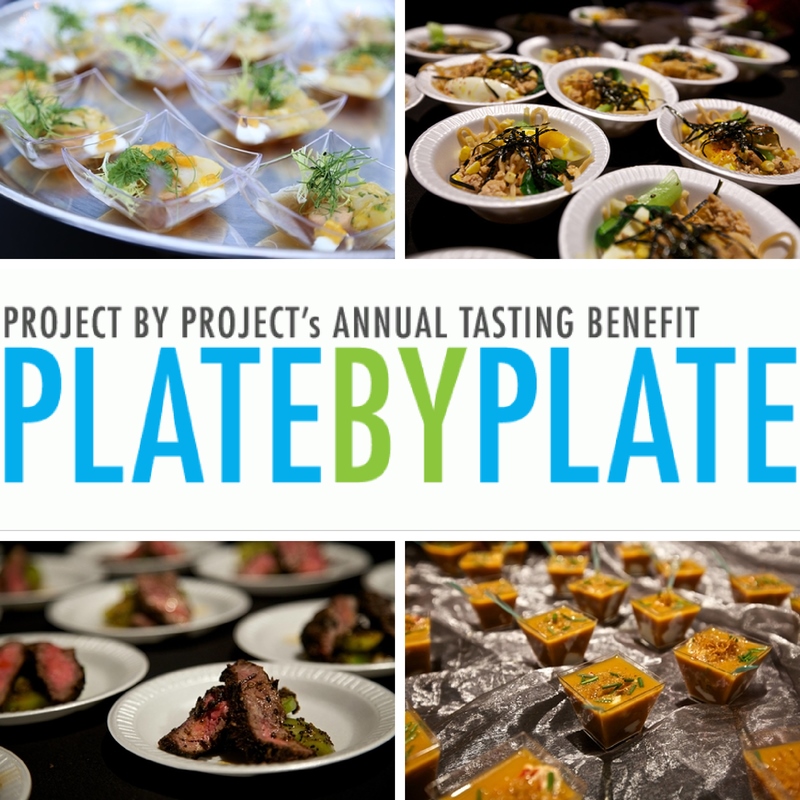 Friday, September 26, 2014
Metropolitan Pavilion
125 West 18th Street
New York, NY 10011
6:00pm to 10:00pm
Dress code: Cocktail attire
Event is 21+
Plate by Plate is the premier annual tasting benefit organized by Project by Project. Each year, the event showcases New York City's premier restaurants and is attended by over 500 food and wine loving guests who look forward to sampling what the city's best has to offer. Project by Project and benefits from previous years have been featured on Bravo TV's hit reality show, Top Chef, and MTV-K, as well as some of New York's best culinary publications. You'll also have the chance to interact and mingle with the city's best chefs. Between tasting intricate bites and sipping beverages, don't forget to check out our wide array of silent auction items.
Net ticket proceeds garnered from this event will benefit our partner charity organization, the Asian Bi-Cultural Mental Health Services at Henry Street Settlement. Our partner addresses mental health issues in the community by providing outreach, diagnostic, and treatment services. Among the many problems they address are stigma related to mental illness within Asian families; social and economic stressors; and family conflicts in values and between the older and younger generations. We look forward to your attendance at Plate by Plate to support us in raising attention to their amazing work!
Eat, Drink, now Dance! Come to our after party at Ganesvoort Park to celebrate!
After Party @ Ganesvoort Park
420 Park Avenue South
New York, NY 10016
10pm to 2am
Retain your Plate by Plate wristband for free entry!

If you are interested in becoming a participant of Plate by Plate, please contact our Events Team at events.ny@projectbyproject.org.
For media inquiries, please email marketing.ny@projectbyproject.org.
If you would like to sponsor our event or donate to the Silent Auction, please email fundraising.ny@projectbyproject.org.
Organizer of Plate by Plate 2014 - 16th Annual Tasting Benefit presented by Project by Project NY
About Us
Project by Project (PbP) is a 501(c)3 non-profit organization founded in New York City in 1998 by a group of young Asian American professionals. The founders surveyed the non-profit landscape and noticed a recurring need in the Asian American community—organizations were spending so much time on fulfilling its missions and executing programs that they were unable to pay enough attention to the business of being a non-profit. The founders of PbP realized that what the community needed was social entreprenuers, and that is what they sought out to build.
Comprised of a team of professionals with backgrounds in finance, consulting, technology, media, entertainment and law, PbP's founding team felt it could play a strong role in assisting community groups in securing capital, reaching out to new groups of volunteers and bringing greater awareness to issues affecting the Asian American community. Based on those principals,  PbP created its campaigns around a 3-pronged mission that is still in practice today:  Volunteerism, Awareness, and Fundraising.
Building upon those principles and looking to impact as many causes as possible as it expands, PbP created a method of taking on a different local beneficiary community partner every year, touching on a different issue each year. This method of focusing on one issue at a time for a period of a year allows PbP to work in-depth with the partner and thoroughly educate its volunteers on the cause.
Our signature event is "Plate by Plate," our annual tasting benefit, formerly the "Food & Wine Tasting." We are the only Asian American non-profit organization in the country that produces a large-scale food tasting event with star chefs, top rated restaurants and celebrities who participate by serving dishes to our attendees. 
Expanding from its New York roots, PbP welcomed its Southern California chapter in 2001, and now the San Francisco/Bay Area chapter in 2009. PbP thrives with the support of a diverse pool of more than 1500 volunteers nationwide. As PbP continues to grow through the support of the community, we are proud to have a part in cultivating a new generation of social entrepreneurs.