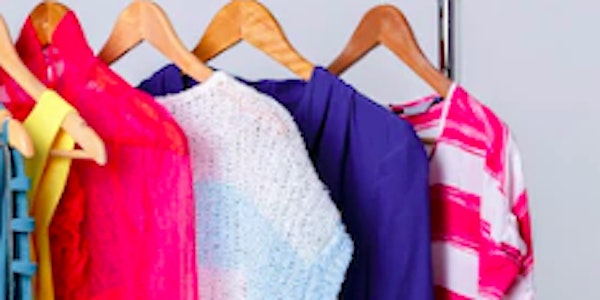 Plastic Free Avoca Beach presents the 2023 Clothing Swap
Join us at PFAB's 2023 Clothing Swap - this year including clothes for men, women and kids!
By Plastic Free Avoca Beach
Date and time
Sun, 19 Feb 2023 4:00 PM - 6:00 PM AEDT
Location
Avoca Beach Scout Hut 229 Avoca Drive Avoca Beach, NSW 2251 Australia
About this event
Plastic Free Avoca Beach Presents the 2023
CLOTHING SWAP - women's, men's and kids' clothes
We all like to wear the latest fashions but our desire to look good is hurting the planet. The fashion industry accounts for nearly 10% of global carbon emissions and nearly 20% of global wastewater. Every time we wash our clothes they shed plastic microfibers that end up in the ocean. The fashion industry produces 92 million tonnes of waste every year. Most of this ends up in landfill, and less than 1% is recycled into new clothes. Every time we buy another piece of clothing we don't need we are contributing to this situation. We need to buy fewer clothes… but that doesn't mean we can't still look good.
Give your unwanted clothes new life, find new items to love and reduce your environmental footprint all in one go.
Please Reserve a Spot so we can keep track of numbers and keep you posted about any changes.
The SWAP RULES are simple:
- Bring up to ten quality items of clothes for swapping
- For the first time our swap includes men's and kids' clothes, as well as women's
- All items should be of good quality - not stained, torn or dirty. Only bring things you would be comfortable giving to a friend. Give quality, get quality.
- Please only bring ten of your best items, but feel free to take more than ten items away with you
Other Info:
- There is no admission charge but a $2 donation to Plastic Free Avoca Beach is gratefully received
- Bring a reusable bag to carry your new goodies home
- Leftover items will be donated to a local women's shelter or donation centre.
JOIN PLASTIC FREE AVOCA BEACH:
If you're local and interested in helping reduce single use plastics in Avoca Beach, please join us. Sign up at www.plasticfreeavocabeach.org or search Plastic Free Avoca Beach on Facebook. We'd love to have you!