Description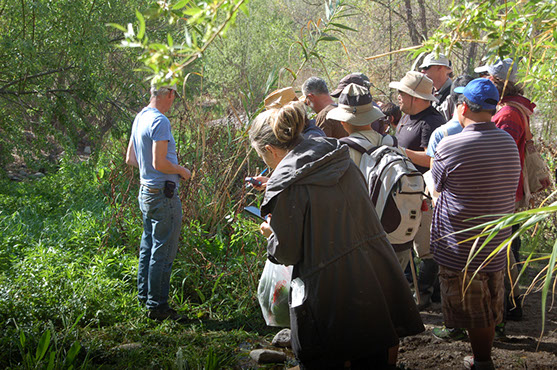 Plants Walk - Local hills
Edible, Aromatic and Medicinal Plants
Sunday October 7
Join us for a gentle walk in the forest and local hills surrounding Los Angeles. The walk is mostly about plants identification and their uses (medicinal, culinary, etc...) but, who knows what else we can find.
The foraging can be a bit extreme at this time of the year which makes it even more interesting so you'll learn new things for sure.
It's a very gentle walk with lots of stops to talk about the plants and trees.
After the walk, we'll enjoy some nice wild cold drinks and a couple of snacks too.
Long pants is a good idea - We have poison oak in the area. Bring water and sun protection.

Location:
We meet in front of a place called Reptacular
8828 Gold Creek Rd, Sylmar, CA 91342
Look for a red Jeep Wrangler near the entrance, we park on the side of the road a bit further (don't under the main gate, just drive a bit further)
34°19'09.9"N 118°19'49.1"W
Time: From 10 AM to around 1 PM